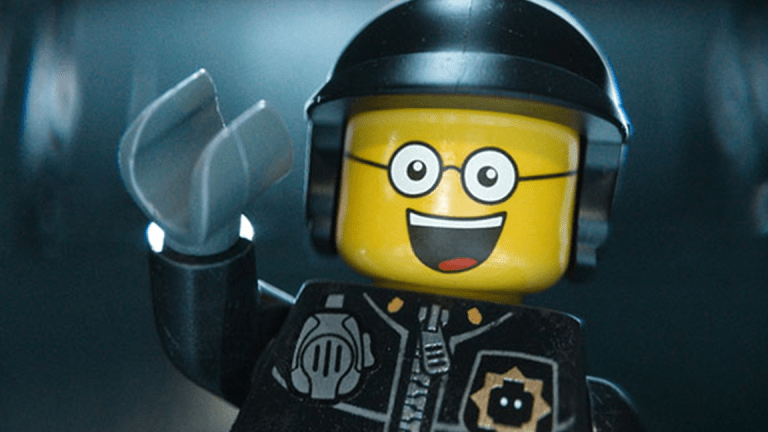 Flashback Friday: The Apple of Warren Buffett's Eye is the iPhone
Here's what you're missing on TheStreet.
It's here! Friyay!
TheStreet's New York headquarters had a tumultuous Friday after the Internet cut out for more than an hour, but everything is better now. 
Thankfully, TheStreet is back online now. Obviously.
Anyway, let's go over the top stories from Friday, Aug. 31, before everyone heads to the beach (or, ideally, bed) for the long weekend. 
Wake Me Up When September Ends
TheStreet's Brian Sozzi says that after remaining flat for three months, the forward price-to-earnings multiple on the S&P 500 Index undefined has risen since the end of June to 16.7 times, marking the biggest multiple expansion since last November, according to Bank of America Merrill Lynch. The forward price-to-earnings multiple is now 9% above its long-term average and the highest dating back to February.
"Part of the reason why the broad market appears to be holding up well, despite the news, is the total U.S. fiscal stimulus in the pipeline amounts to >$700 billion, which still dwarfs the amount of potential tariffs," SunTrust chief markets strategist Keith Lerner tells TheStreet. "Also, the U.S. economy is still holding up well despite the tariffs (tracking for another strong GDP quarter), and forward profit estimates are rising."
Sozzi warns that it's time to tread carefully.
Happy Labor Day?
It's Warren Buffett's World, We Just Live in It
And Apple (AAPL) - Get Apple Inc. Report isn't complaining. 
TheStreet's Martin Baccardax takes a look into Apple's newest record high after Buffett sat down for an interview with CNBC's Becky Quick.
Apple Inc. shares extended their record-setting run Friday after billionaire investor Warren Buffett said his Berkshire Hathaway (BRK.A - Get Report) investment firm continues to add to its holdings of the world's most valuable company.
Buffett said Berkshire added "just a little" more to its 252 million share holding in Apple since the company's last update at the end of June, suggesting a stake that is now worth around $56 billion, or 5% of the Cupertino, Calf.-based tech giant.
He also added that the $1,000 iPhone is "enormously underpriced" and added, ""I have a plane that costs me a lot, a million dollars a year or something of the sort," he told CNBC. "If I used the iPhone—I use an iPad a lot—if I used the iPhone like all my friends do, I would rather give up the plane."
Um, no disrespect Mr. Buffett, but that's a bit of an Apple to an orange comparison. 
Action Alerts Plus holding Apple shares were marked 1.53% higher at $228.42 each, a move that tops yesterday's intra-day high of $227.97, extends its year-to-date gain to around 33.3%, and values the group at just over $1.1 trillion. Whew. 
How About a Cup of Coffee With a Side of Coke?
"I first chatted with then Coca-Cola (KO - Get Report) president and COO James Quincey in 2015," said Sozzi. "At the time, it was apparent to me Quincey would soon be announced as successor to long-time Coke CEO Muhtar Kent. Even back then, I got the sense Quincey was ready to rock the hot seat at Coke and transform the company. He was likely to move fast to bring Coke into the modern era of drink consumption."
Within weeks, Quincey has signed off on a stake in fast-growing Gatorade rival BodyArmor and today, a $5 billion play for international coffee maker Costa. Quincey strongly signaled deals of this magnitude would be coming in an interview with Sozzi in February (watch below). The coffee deal, while expensive on the surface, will probably look like a drop in the bucket 10, 20, 30 years down the line. Coke will move fast to push forward with Costa's retail stores overseas, launch more ready-to-drink coffee beverages, and bring the brand to the U.S. via retail stores and bagged coffee. One should also expect coffee-infused sodas.
Are you happy Buffett? Cause Starbucks isn't.