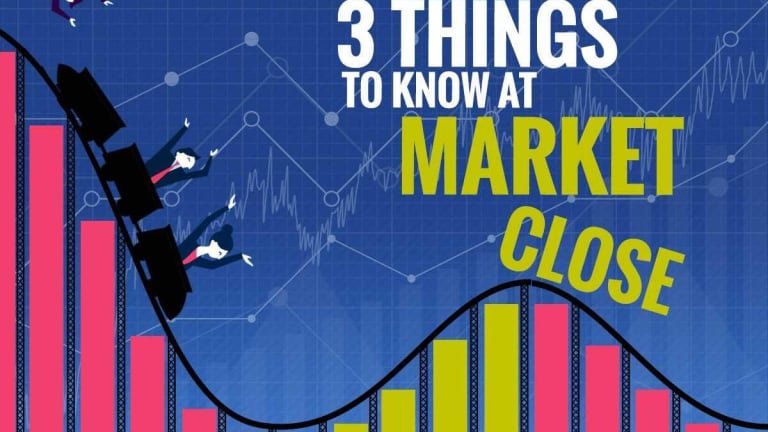 Flashback Friday: Happy Anniversary, Black Monday
Here's what you're missing on TheStreet.
Happy Friday!
It's been a hectic week, so let's dig in and then you can enjoy your weekend.
The AAPL of My Eye
TheStreet's contributor, Jonas Elmerraji, takes a look at Apple's (AAPL) - Get Apple Inc. (AAPL) Report chart.
Apple has been a stellar stock to own in 2018, rallying almost 32% on a total returns basis since the calendar flipped to January. Compare that against around a 5.96% total return in the rest of the S&P 500, and Apple's outperformance becomes all the more impressive. Better still, we're facing down a major buying opportunity in Apple following last week's correction.
Apple's price leadership extends to the longer-term, where Apple's relative strength line (at the bottom of the chart above) has been making a series of higher highs and lows that signals Apple's systematic outperformance vs. the rest of the stock market. Simply put, Apple's ability to magnify the market's upside moves without getting knocked back as hard during corrections makes it exactly the type of stock you should put in your portfolio right now.
Disney Is the Cinderella to Jim Cramer's Prince Charming
In his monthly call for Action Alerts Plus, Jim Cramer broke down the portfolio's love for Disney (DIS) - Get Walt Disney Company Report . 
In the Oct. AAP call, Cramer said, "We love the media space and are hard-pressed to find a company with a better IP portfolio than Disney, which was only strengthened by the acquisition of 21st Century Fox."
Disney has made headlines most recently for three key pieces of news. One is the Disney streaming service, which was announced in 2017.
TheStreet's tech reporter, Annie Gaus, broke down the streaming service.
"Instead of Netflix, Disney's forthcoming service will serve as the exclusive home for some of its highly valuable properties, including the Star Wars franchise and the Marvel library," wrote Gaus. "And on Disney's last earnings call in May, CEO Bob Iger teased some more detail on the company's approach to digital content, saying that Fox's entertainment assets would boost Disney's forthcoming 'direct-to-consumer' (DTC) streaming service."
Hey, You, Have You Been Introduced to Black Monday?
Jim Cramer's got some advice about the next market crash for those who may not have lived through Black Monday.
Not sure what Black Monday even is?
Well, it's the nickname for the stock market crash of 1987. It refers to the largest single tradingsession decline in U.S. history. The Dow Jones Industrial Average lost 509 points.
The stock market crash of 1987 caused significant damage, with the Dow losing 22% of its value. There are multiple reasons for the crash itself, with several key triggers contributing to the carnage on Black Monday.
TheStreet has covered Black Monday extensively. You can find more coverage here.
TheStreet's CEO, David Callaway, was a reporter at The Boston Herald during the 1987 Black Monday crash. He details the day of Oct. 19, 1987 in an interview with TheStreet here.