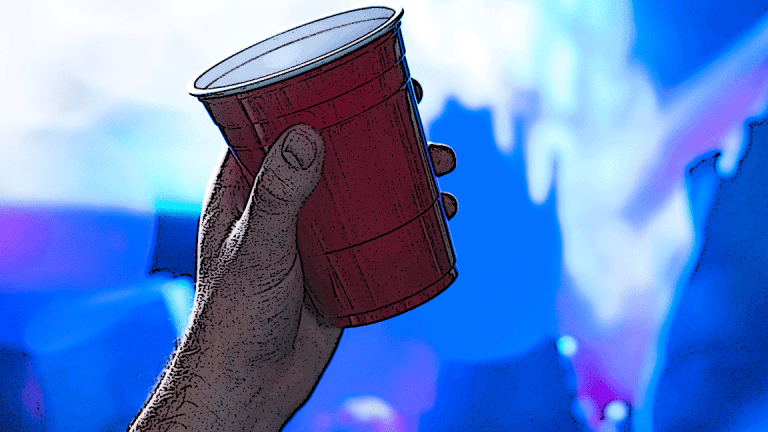 Flashback Friday: Cramer's Advice For You
Here's today's top stories from TheStreet.
Happy Friyay.
Before you start celebrating the weekend, let's go over the top stories from today. 
Jim Cramer Has Some Investing Advice
Surprise!
Did you see Cramer's Action Alerts Plus members call?
If you didn't, you should probably tune in next month, but lucky for you here are some of his top tips.
In the August Action Alerts PLUS members' call, TheStreet's Jim Cramer detailed five great reasons why the current market environment is still a great place to be a buyer.
Cramer said, "First, the tax cuts have resulted in some pretty darn terrific earnings."
"Second, as you know if you read or bulletins or my books, I care more about employment than just about anything and holy cow is employment strong," continued Cramer. 
He also thinks that there are going to be $1 trillion in buybacks this year.
But, really, you gotta watch the video to get the full picture.
Turkey: Drop it Like it's Hot
Or at least, that's what President Trump seems to be saying. 
He tweeted out this morning, after the lira slumped, to say that he was upping the tariffs on Turkey. 
But how exactly did we get here?
Don't worry, TheStreet's Martin Baccardax broke it down. 
Turkey's political and economic crisis has sent its currency tumbling to a record low against the U.S. dollar Friday and unsettled investors amid fears that the contagion may spread from the small southern European economy into financial markets around the world.
Turkey's president, Recep Tayyip Erdogan, has dominated the country's political and cultural landscape for much of the past 15 years, winning praise from international investors—and the support of the United States—for steering the country's reform program, reducing its crippling inflation rate, growing the economy by around 60% in real terms and brokering a difficult peace agreement in the unsettled southeastern region of Kurdistan.
The lira slumped to a fresh all-time low of 6.4915 against the dollar Friday, extending its year-to-date plunge past 30%, before paring the decline to 5.99 after a trade delegation of senior government officials left Washington yesterday with no verifiable progress on the White House's decision to review Turkey's "duty free" access to the U.S. market.
Turkey's biggest, and most immediate, problem is linked to the fact that it can't support the lira with conventional means: Erdogan won't allow the central bank to raise its benchmark lending rate (which sit at an eye-watering 17.75%) and doesn't have the requisite amount of U.S. dollars to defend its decline on foreign exchange markets.
Dropbox Drops
Bet ya haven't heard that one before.
TheStreet's tech columnist, Eric Jhonsa, breaks down Dropbox's decline.
Dropbox (DBX) is a solid company, and its latest results and guidance were far from awful.
So why are shares down over nearly 10% post-earnings? The departure of COO Dennis Woodside appears to be playing some role. But beyond that, the selloff seems to be a product of investors who had witnessed Dropbox's stock rise over 9% the day before—and close to 30% from a near-term low set in late July—choosing to sell on the news in the absence of a blowout report.
In addition, gross margin rose by 7.8 percentage points annually to 74.5%, paying users grew by 400,000 sequentially and 2 million annually to 11.9 million (a little better than expected). Dropbox's average revenue per user for the trailing 12 months grew by $2.33 sequentially and $5.47 annually to $116.66, with the help of good adoption for Dropbox's Advanced plan for businesses (it was launched in 2017).
Going into earnings, Dropbox was up 64% from its March IPO price of $21, which itself was above an original IPO range of $16 to $18. That rise had left shares trading for over 8 times their pre-earnings 2019 sales consensus, and close to 30 times their 2019 FCF consensus. Naturally, that spelled high expectations.
Alright, that's a wrap for this week. 
Stick with TheStreet for more coverage.