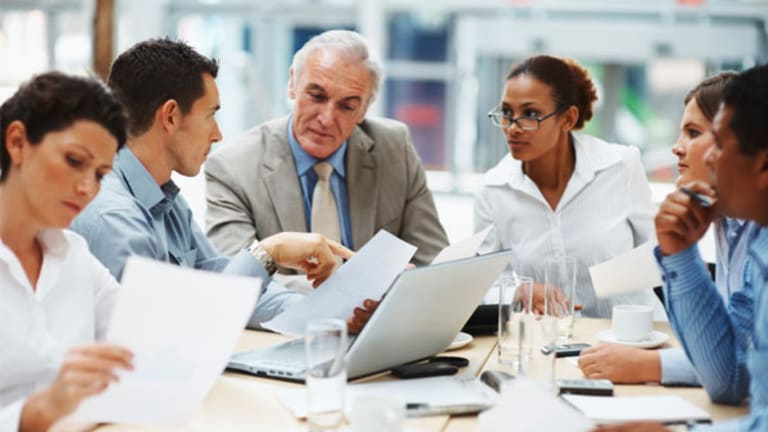 Fix America First: Opinion
It defies logic as to why the U.S. is creating massive foreign-held debt while defending what seems to be the entire world with its military might.
This is the first of a six-part Op-Ed series by Matt Horween, CPA, FSO (retired), that will run each day this week.
How long can we continue to increase our defense spending and our foreign-aid spending while running huge trade deficits, fiscal deficits and current account deficits?
Several people have written to me to ask me to comment on Congress and come up with ways to get out of our current situation. Most people I meet have given up on our existing form of government at the federal level. I've given up, not only on the federal level, but on the state and local levels as well.
A good friend has recommended a new organization that we'll call, "Fix America First." Right now, in front of our very eyes, the market is starting to bring us to heel. The dollar is starting to decline in earnest and the interest rates on the 10- and 30-year Treasury bonds are rising.
Stock picks
from my last two
are doing well, including the real estate investment trusts, since real estate is real and it will go up in dollar terms as the market further debases the dollar.
Recently, the press seems to have caught on to the fact that more than 90% of our congressmen and senators don't read many of the laws on which they vote. One congressman, when asked about this travesty, said he couldn't read them because they had too many pages and were too long to read before voting on them. The congressman's answer leads to more questions.
Why are the bills so long? How does the ignorant congressman decide how to vote on a bill he doesn't actually read or understand?
Our leaders treat us with the same disdain that the French monarchy treated its citizens with before the French Revolution. Of course, there is a very big similarity between the French and us at this stage of our history. The French monarchy went broke financing our Revolutionary War and then taking part in it at the war's last great battle with its huge fleet helping to defeat the British and forcing Gen. Cornwallis to surrender.
We're in a similar situation right now. We are creating a huge foreign-held debt, while defending the world against enemies -- known and unknown -- with products made by U.S. defense companies:
General Dynamics
(GD)
,
Northrop Grumman
(NOC)
and
Lockheed Martin
(LMT)
to name a few.
We keep more than a hundred thousand troops in Japan to supposedly back up Taiwan and protect Japan and to support our troops in South Korea. Both Japan and South Korea pay some of the cost of keeping the troops there. But we must borrow the rest of the money from China, who we're defending Taiwan against, and China is North Korea's great and only ally, except for Iran.
The logic here defies all attempts at understanding by Main Street. Only the paid political hacks within the Beltway in Washington, which has an infant mortality rate higher than some Third World countries, can understand it. The rest of us are too stupid.
The same set of facts applies to NATO and our troops in Germany.
Japan, South Korea and Germany all have currencies that are rapidly appreciating against the dollar. Japan needs to protect itself and we need to get out and take care of ourselves, leaving only naval and air forces at reduced levels there. Japan had to change its constitution to have a more robust military.
Germany needs to get real and have a real army that can fight instead of sending non-combat troops to world hot spots. We need to bring our troops home from Germany, which should reduce tensions with Russia, or at least work out a deal to let us develop the missile shield in return for withdrawing our combat troops and leaving air force and naval assets.
We need to slash our contribution to NATO for at least 10 years while we fix our structural fiscal and trade deficits. We need to slash our contributions to the United Nations to 5% of its budget for the same reasons and we must slash our foreign aid budgets, not increase them.
The bottom line is, we can't be a military superpower for much longer without being an economic superpower, too.
At the time of publication, Matt Horween owned NOC. Horween is a certified public accountant and former commissioned U.S. Foreign Service Officer for the U.S. Agency for International Development from March 1981 to March 1998. He served in Burkina Faso, Senegal, Egypt, Honduras, and Barbados and spent about 15 years overseas. He ended his career stationed in Washington, DC as the Financial Controller for the Bureau that controlled the foreign aid program for Europe including all of Eastern Europe and the former Soviet Union and its former Satellite Countries. Horween also worked as an auditor for Price Waterhouse & Company in New York City and held various financial management positions for several publically listed corporations. Early in his career, he served as a Radio Intercept Analyst for the U.S. Air Force Security Service and was stationed in Greece. Horween graduated with honors from the CCNY, Baruch School of Business Administration and was Editor in Chief of the "Accounting Forum." He received the Haskins Award Silver Medal from the New York State Society of CPA's for the second highest grade on the May 1969 NYS CPA Examination. Since his retirement, he has served as the Acting Controller of the Clark County Library System and a large PVO in Las Vegas, NV.