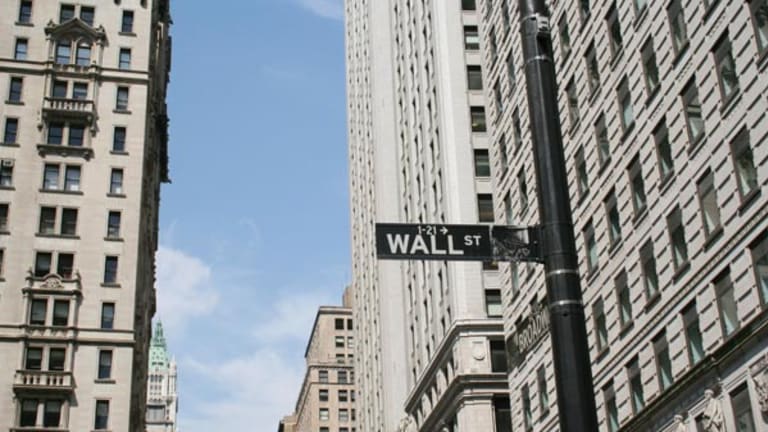 Five Dumbest Things on Wall Street: Sept. 5
Revlon's ugly truth; Dell's dilemma; General Mills' Olympian goof; Motor City madness; somebody give 'Pinch' a pinch.
Revlon's Ugly Truth
Ronald Perelman apparently cares more about supermodels than shareholders.
In the name of cost savings, his
Revlon
(REV)
business announced plans this week to cut $170 million from its debt by selling a Brazilian unit and -- get this -- a fourth-quarter equity-rights offering.
Just what shareholders need -- a deal that dilutes the value of a stock that has already plunged to a buck and change from more than $50 a share 10 years ago.
Not surprisingly, Revlon dropped 6% on the news to a whopping $1.36 a share, proving that shareholders also see this debt-cutting plan as a make-up job to cover up the ugly truth at the company.
The sale of the Brazilian unit, which makes
men's
products, is part of Revlon's strategy of focusing on its "core" brands -- Revlon, Almay and Ultima -- which are promoted by such hotties as Halle Berry, Julianne Moore and Eva Mendes.
The proceeds from the unit sale and the rights offer will help retire debt originally issued by Revlon's parent company, MacAndrews & Forbes, which is also Perelman's personal piggy bank.
Revlon CEO David Kennedy toed the party line, saying the move will save the money-losing cosmetics maker $19 million a year.
Saying anything else, of course, would cause Kennedy to meet the same fate as one of the many former Revlon CEOs -- not to mention ex-wives -- who failed to please his combustible billionaire boss.
The bond buyback, truth be told, is just the latest round of financial engineering by Perelman to throw good money after bad lipstick. MacAndrews & Forbes will be buying nearly 61% of the common stock covered by the rights offering in another expensive and dilutive turn for shareholders
Not that it matters to Perelman. He's sitting pretty.
Dumb-o-meter score: 100. This pig needs more than lipstick.
Dell's Dilemma
Michael Dell needs to decide if he wants to make computers or money.
Dell
(DELL)
blew past Wall Street's revenue estimates when it posted fiscal second-quarter earnings last Friday.
That would've been impressive if the second-largest computer maker's efforts to hold its place in global rankings hadn't sunk the bottom line, causing net income to drop 17% to $616 million. Shares of the Round Rock, Texas, company plummeted almost 14% on the news to close at $21.73 that day.
Dell said the profit pressure was a result of "strategic actions to accelerate growth" and gave warning that "there will likely be some non-linearity" in operating income margins in the future.
Sorry to say, but giving away PCs just to keep up with market leader
Hewlett-Packard
(HPQ)
sounds more stupid than "strategic."
As for the "non-linearity" of upcoming profit reports, well, that's downright twisted. Don't give us a euphemism for "crooked" -- give it to us straight. Just plainly say that profits will keep suffering.
In a post-earnings conference call, founder Michael Dell, who returned to the CEO job last year, told analysts the company has "reignited growth" in the PC business.
Well, Mike, you certainly lit a fuse under the company. Unfortunately, you seem to be blowing up shareholder value in the process.
Dumb-o-meter score: 90. Crazy Eddie, meet Crazy Mikey. He's practically giving them away!
General Mills' Olympian Goof
You'd think that companies would pay whatever big bucks are necessary to land Michael Phelps, the all-time Olympic gold medal-winning lad, to tout their goods or services.
Apparently, the execs at
General Mills
(GIS)
didn't get that memo.
The cereal giant announced late last week that it would feature Olympic gold medal winners Nastia Liukin and Bryan Clay on separate special edition Wheaties boxes. Liukin won the all-around gymnastics competition at the Beijing Olympics last month, following in the footsteps of Mary Lou Retton and Carly Patterson, while Clay became the first American to win the decathlon since Dan O'Brien brought home the gold in 1996.
Nothing against Liukin and Clay, but when Phelps won six gold medals in Athens four years ago, he adorned a Wheaties box shortly thereafter. Well, it looks like The Flying Phelps has upgraded to a more lucrative box.
Phelps will be showing up on specially-marked
Kellogg's
(K)
Frosted Flakes and Kellogg's Corn Flakes packages.
In the great endorsement race, Kellogg thumped General Mills, luring over the swimming superstar for an undisclosed -- yet certainly mammoth -- sum.
Yo, General Mills execs, we have another game for you. Spell with us, won't you? L-O-S-E-R-S.
Dumb-o-meter score: 85. As Tony the Tiger would say, "General Mills is not gr-r-r-eat!"
Motor City Madness
General Motors
(GM)
must think consumers didn't hear about the employee discount being offered to everyone.
Surely, if consumers had known, they would have jumped at the chance to pay what GM employees pay for a new car or truck. Maybe everyone was too busy watching the Olympics last month.
Just in case, the nation's largest automaker said this week that it will continue offering the employee discount to us regular folk through the end of September and increase the number of 2009 models eligible for the lower price.
GM's not saying the promotion didn't work the first month, though the company said on Wednesday that U.S. light-truck sales fell more than 24% in August while car sales dropped 14%. But that was last month. Maybe this month will be different.
Besides, GM can take solace in the fact that fellow U.S. automaker
Ford
(F)
also failed miserably in August with U.S. sales falling 26.5% -- but not too much solace, because those pesky foreign producers fared much better.
Nissan
(NSANY)
reported a 13.6% gain in August sales and
Toyota's
(TM)
sales dropped only 9.4% year over year.
So we've got a question for GM CEO Rick Wagoner: Ever think maybe it's not the price that's the problem?
Dumb-o-meter score: 82. How much longer will Wagoner get his employee discount?
Somebody Give 'Pinch' A Pinch
New York Times
(NYT)
Chairman Arthur "Pinch" Sulzberger
should
be sleeping a little easier after seeing shares of his struggling newspaper chain jump 4% this week.
Instead, Rupert Murdoch is probably giving him nightmares.
You see, the spring in the Gray Lady's stock is not the result of a brilliant Sulzberger managerial maneuver. (Now that would be news fit to print!)
No, it's because his arch-rival Murdoch is doing some dreaming -- and scheming -- of his own to get his hands on
The New York Times
.
"It's obviously irresistible to him," says
Vanity Fair's
Michael Wolff in an article about the
News Corp.
(NWS)
CEO. "I've watched him go through the numbers, plot out a merger with the
Journal's
back-room operations, and fantasize about the staff's quitting en masse as soon as he entered the sacred temple."
If Murdoch's designs aren't enough to disturb Sulzberger's sleep, he is also facing down another nemesis, "The Donald."
According to, who else, the
New York Post
, Sulzberger is being dragged "kicking and screaming" into the messy defamation lawsuit Donald Trump launched against
New York Times
Sunday business editor Timothy O'Brien. Trump alleges O'Brien understated his wealth in his 2005 book
TrumpNation: The Art of Being The Donald
, damaging his reputation.
Sulzberger, who bitterly fought the deposition, will now have to disclose his private exchanges on the matter. A
Post
source says -- grain of salt here -- that Sulzberger comes off badly in emails on the Trump matter.
Hopefully Pinch can take a punch because Rupert and Donald are really smacking him around.
Dumb-o-meter: 70: Sleep tight, Pinch. Nero did when Rome burned.
Before joining TheStreet.com, Gregg Greenberg was a writer and segment producer for CNBC's Closing Bell. He previously worked at FleetBoston and Lehman Brothers in their Private Client Services divisions, covering high net-worth individuals and midsize hedge funds. Greenberg attended New York University's School of Business and Economic Reporting. He also has an M.B.A. from Cornell University's Johnson School of Business, and a B.A. in history from Amherst College.