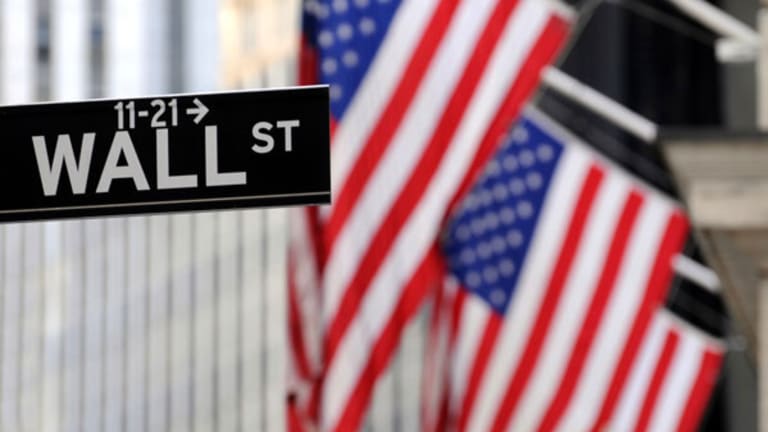 Five Dumbest Things on Wall Street: Sept. 12
Lehman's laissez-faire; Bill Miller's crossing; Starbucks' coffee talk; 99 Cents' new price; United's fake flop.
Fuld Fiddles
Dick Fuld has been fiddling while
(LEH)
burns.
The legendarily competitive CEO of
(LEH)
committed himself this week "to examining all strategic alternatives to maximize shareholder value."
Brilliant plan -- too bad it took the loss of 93% of the company's market value for him to figure that one out. Fuld's too little, too late pledge came during the embattled investment bank's embarrassing third-quarter announcement of a $3.9 billion loss.
What exactly were Fuld and his lieutenants doing during those long money-seeking trips to Korea and Japan? Other than getting rejected, that is.
The nation's fourth-largest investment bank now says it is making bold moves to save itself. Lehman plans to spin off its commercial real estate operations next year and says it is in late-stage talks with potential buyers for its investment management division, which could be worth up to $10 billion. Hmmm. Lehman is worth only $3 billion, so what's its market value after the sale, negative $7 billion?
Open-Minded Bank Seeks Loving Buyer
var config = new Array(); config<BRACKET>"videoId"</BRACKET> = 1788944969; config<BRACKET>"playerTag"</BRACKET> = "TSCM Embedded Video Player"; config<BRACKET>"autoStart"</BRACKET> = false; config<BRACKET>"preloadBackColor"</BRACKET> = "#FFFFFF"; config<BRACKET>"useOverlayMenu"</BRACKET> = "false"; config<BRACKET>"width"</BRACKET> = 265; config<BRACKET>"height"</BRACKET> = 255; config<BRACKET>"playerId"</BRACKET> = 1243645856; createExperience(config, 8);
The company also said it would slash its dividend to 5 cents from 68 cents.
Thanks for the nickel, Dick.
We'll repay you with some free advice: Give it up. Your personal struggle to keep Lehman independent is bankrupting your shareholders.
Dumb-o-meter: 95 -- Fuld needs to fold.
Bill Miller's Freddie Fiasco
Mutual fund manager Bill Miller was once considered an investing legend. Now, not so much.
Miller's
Legg Mason Value Trust
(LMVFX) - Get ClearBridge Value FI Report
was one of the biggest losers when the government put
Freddie Mac
undefined
out of its misery this week. The contrarian Miller had gambled on the mortgage company this summer, adding 30 million shares to his already-sizable stake.
According to an
SEC
filing, Legg's entire position was worth $652.6 million as of July 31, when Freddie's stock traded at $8.17, which was down significantly from the prior year. Now at around 60 cents, Miller's Freddie holdings are worth less than $50 million now.
Need more evidence that Miller lost his touch? How about his bet on
Yahoo!
(YHOO)
That stock has been nearly cut in half over the past 11 months after a failed buyout bid by
Microsoft
(MSFT) - Get Microsoft Corporation Report
fizzled.
Sadly, it's too late for Miller to quit while he was ahead. But investors might be happy if he just quit, considering his fund is down 32% this year and has lost more than 10% annually over the past three years because of Miller's penchant for doubling down on downtrodden stocks.
Dumb-o-meter: 90 -- It ain't Miller time anymore.
Starbucks' 'Good' Grief
Will
Starbucks
(SBUX) - Get Starbucks Corporation Report
ever wake up and just sell the coffee?
CEO Howard Schultz pledged earlier this year to return the stumbling chain to its "all things coffee" roots, eliminating noncore offerings like hot breakfast sandwiches and adding a new state-of-the-art espresso system.
Sounds like a sensible plan -- especially with same-store sales suffering, the stock sliding and
McDonald's
(MCD) - Get McDonald's Corporation Report
and just about everyone else jumping into the java business.
If only
would stick to it.
The company announced this week that it'll offer a free paper from the lifestyle magazine
Good
to get customers talking. Called the
Good Sheet
, each week it will tackle one election topic, like carbon emissions, health care or education.
Good
, which describes itself on its Web site as "For People who give a Damn," surely has the content to stir conversation. The bimonthly was started two years ago by the son of
Inc.
magazine's founder.
But can anybody enjoy a nice quiet cup of coffee when a debate over national health care or Russia's invasion of Georgia is raging at the pickup counter?
Starbucks should be smart enough by now to avoid offering opinions on anything other than the benefits of extra foam. Aside from their own failed lifestyle magazine
Joe
, Starbucks was scalded in national headlines this past May when an Ohio woman complained about a quote on her coffee cup questioning God.
Just coffee. Is that so hard?
Dumb-o-meter Score: 85 -- No "Good" deed goes unpunished.
The Buck Almost Stops at a Buck
99 Cents Only Stores
(NDN)
is raising its prices -- to 99.99 cents.
Those inclined to round up need not apply.
The discount retailer announced Monday that inflation is forcing a price raise of almost -- but not quite -- one full penny, its first price increase since 1982. 99 Cents Only operates nearly 300 stores in California, Texas, Nevada and Arizona, selling a variety of goods, from beauty products to back-to-school items and cleaning supplies.
"This nearly 1-cent price raise will help 99 Cents Only Stores offset some of the increased costs of doing business, including higher fuel and commodity costs, while still maintaining its leading position as America's Inflation Fighter," says CEO Eric Schiffer, who reminded the math challenged that the new price is "still just below a dollar."
Thanks, Eric. And we promise not to spend that 99/100th of a penny all in one place.
Now the company is stuck between deciding to change its long-standing name and being a purveyor of false advertising. (Really, guys, it's a dollar.) As for what's going to happen to their share-a-penny trays near the cash register, we can only imagine.
We do know that the company might have been wise to keep up with inflation and invoke an earlier price boost -- say, while Reagan was still in office. In its most recent quarter, the company lost $1.51 million, despite a 4% rise in sales, compared with a year-earlier net profit of $2.96 million.
Let's see, how many pennies in $1.51 million?
Dumb-o-meter Score: 80 -- A penny for your thoughts. Nah, too expensive.
United's Nose Dive
Forgive
United Airlines
(UAUA)
shareholders for filling their barf bags midflight. The skies were less friendly than usual.
United's stock lost 75% of its value Monday when a story about the airline's
filing mysteriously popped up on a newspaper Web site. Turns out it was a 6-year-old story that was posted erroneously. Whoops!
But wait, it gets worse. The story got a ride on
Bloomberg
, which has
clearly
maintained quality control after recently publishing an obituary about very much alive
Apple
(AAPL) - Get Apple Inc. Report
CEO
Steve Jobs.
Shares of United, which opened the day north of $12, traded as low as $3 before being halted.
Trading in the stock eventually reopened, and while United picked up some altitude, its shares finished down 11% at $10.92 a share.
The trouble started when a 2002
Chicago Tribune
story appeared on the Web site of the
South Florida Sun Sentinel
. Both papers are owned by troubled publisher
Tribune
(TXA)
, which acknowledged the problem and said it was "looking into the situation."
United management demanded a retraction, calling the reports "untrue" and "irresponsible."
Be that as it may, United should remember that it doesn't take any outside help to deflate its stock: Only two months ago, shares fell below $3 when the company reported a $2.7 billion loss for the June quarter. And despite snapping back from this ridiculous false-bankruptcy episode, the shares remain down 75% since last year.
And really, when you saw the United bankruptcy headline, didn't it seem entirely possible?
Dumb-o-meter score: 75 -- Talk about a flight from hell.
Before joining TheStreet.com, Gregg Greenberg was a writer and segment producer for CNBC's Closing Bell. He previously worked at FleetBoston and Lehman Brothers in their Private Client Services divisions, covering high net-worth individuals and midsize hedge funds. Greenberg attended New York University's School of Business and Economic Reporting. He also has an M.B.A. from Cornell University's Johnson School of Business, and a B.A. in history from Amherst College.