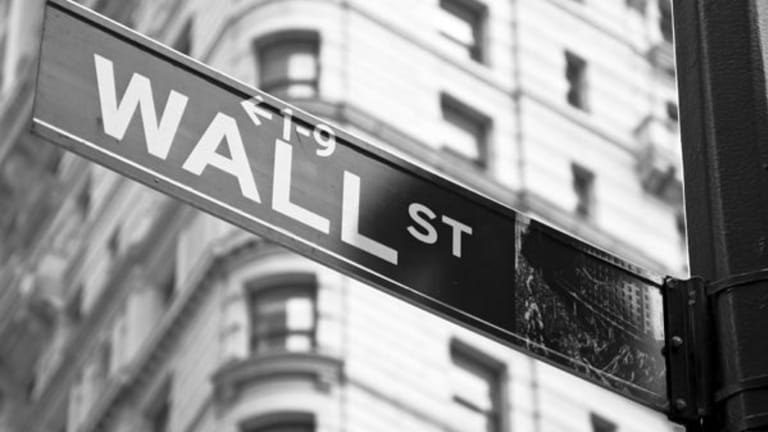 Five Dumbest Things on Wall Street: Nov. 28
GM jettisons jet; Citi's field of screams; Pinch gets pinched; Pfizer pulls plug on Viagra game; Epicor lacks 'Cruise' control.
GM Jettisons Jet
General Motors
(GM) - Get General Motors Company Report
is having trouble selling cars, but maybe it will have better luck unloading a pair of airplanes.
The CEOs representing the Big 3 automakers flew into a storm of criticism last week for taking private jets to Washington, D.C., to lobby Congress for a multibillion dollar-bailout package. The irony was so delicious that Rep. Gary L. Ackerman (D., N.Y.) said it's "almost like seeing a guy show up at the soup kitchen in a high hat and tuxedo.''
GM Chief Executive Rick Wagoner certainly got the point, although he would not publicly admit it. The nation's largest automaker announced on Friday it was already in the process of returning two of its leased corporate jets, even before Wagoner's humbling -- and pricey -- round trip to Capitol Hill.
So Friday's announcement about GM jettisoning its jets was pure coincidence?
Sure, and we have a bridge to sell you!
GM started the year with lease contracts on seven jets, but cost-cutting eliminated two last September, before this week's decision to ditch two more.
Ford's
(F) - Get Ford Motor Company Report
air fleet currently numbers five jets, which the company owns. A Ford spokesman says the company is still trying to figure out what to do about its air travel plans.
Maybe Wagoner and Ford CEO Alan Mulally can hitch a ride on
Chrysler
CEO Robert Nardelli's luxury jet on their next fund-raising journey to Washington.
Nardelli famously pocketed more than $210 million in severance when he left
Home Depot
(HD) - Get Home Depot Inc. (The) Report
to join Chrysler's parent Cerberus, sneering at shareholder protests in the process. Nardelli obviously doesn't care about keeping up appearances, even when prostrating himself for public money.
So in case you didn't get the message in Detroit, it's time to cool your jets.
Dumb-o-meter score: 95 -- What dumb idea will the Big 3 dream up next? We can't wait to see.
Citi's Field of Screams
The
Citigroup
(C) - Get Citigroup Inc. Report
bailout puts U.S. taxpayers at risk. But Citi Field is safe at home.
The government pitched in to save the embattled bank this weekend, investing $20 billion of the $700 billion Troubled Asset Relief Program in Citi shares. The
, which follows an earlier $25 billion TARP investment, was a home run for Citi shareholders, sending the stock up 54% on Monday to almost $6.
Not lost in the hoopla was Citigroup's sponsorship of the New York Mets' new stadium, set to open in 2009. Citigroup signed the 20-year, $400 million naming rights two years ago when the bank was still minting money by selling subprime securities.
The banking crisis has ushered in a whole new ballgame, however. And even the most ardent Met fan would expect Citi's first move after taking the government's money to be escaping the exorbitant stadium deal.
Alas, that does not seem to be the case. Citi CFO Gary Crittenden told
CNBC's
Erin Burnett on Monday that those naming-rights decisions "were made in a different time and a different place and we have a legal and binding agreement around that and so I never heard it discussed."
Crittenden continued, saying "I don't think it's an issue."
Well, we do. And we feel safe in saying that the 53,000 Citigroup employees set to be laid off also have a pressing interest as to why the bank is spending money on stadium signage when it could be making loans to stimulate the economy.
Or saving jobs.
Dumb-o-meter score: 70 -- Like "Casey at the Bat," the mighty Citi has struck out.
Pinch Gets Pinched
Drop the martyr act, Sulzberger clan.
Cutting the
New York Times
(NYT) - Get New York Times Company (The) Report
dividend should have been yesterday's news.
We're talking about the New York Times announcement late last week that it will slash the quarterly dividend by 74%, potentially saving the struggling publisher $98 million annually.
The paper's controlling family, the Sulzbergers, and its titular head, Times Chairman Arthur "Pinch" Sulzberger, praised the move, despite the fact that it will cut into their heady income stream, reducing their annual payout to about $6.6 million from about $25 million.
"This was a difficult but necessary decision that will provide us with greater financial flexibility in these uncertain economic times," Pinch said in a statement. Shares of the company fell 10% on the news to $5 before inching back above $6 early this week.
Note to Pinch: Your so-called "sacrifice" is too little, too late.
Advertising revenue has been declining at your once-august paper since well before the recent economic downturn arrived.
And while competitors like
McClatchy
(MNI) - Get McClatchy Company Class A Report
,
Media General
(MEG) - Get Montrose Environmental Group Inc. Report
and
A.H. Belo
(BLC)
are in equally horrific shape, you could have starved off some of the corporate carnage by being a little handier with the hatchet.
Now, it's true, if not for the dividend, we'd be hard-pressed to come up with a reason investors would want shares in the NYT. But there are still such business items as earnings, and increasing those typically raises one's stock.
Pinch, if you really want to save the family business, then why don't you take a knife to that $1.09 million salary, drop the family's dividend entirely, or, best yet, gather all the Sulzbergers together this holiday season and agree to sell the company.
Now that would be some news that's fit to print.
Dumb-o-meter score: 75 -- The Bancrofts sold Dow Jones. The Sulzbergers should sell, too.
Pfizer Pulls Plug on Video Game
The Food & Drug Administration is prudishly taking the
viva
out of
Pfizer's
(PFE) - Get Pfizer Inc. Report
Viagra video game.
The pharmaceutical giant pulled the plug on
Viva Cruiser
, an "advergame" designed to promote the company's popular erectile dysfunction drug, according to the latest edition of international business Web magazine
Multinational Monitor
. The video game, which was running on Forbes.com earlier this month, was pulled shortly after the FDA pressured Pfizer to remove a video ad that was airing on CNN.com without the required warning messages.
In the
Viva Cruiser
game, players guided a motorcyclist down a desert road picking up gifts for a date, including small, diamond-shaped blue pills (you know the ones). Viagra's "Viva Viagra" theme song played in the background with a narrator's voice saying, "Don't let erectile dysfunction get you down."
Don't they have bigger issues to worry about in Washington these days?
We at The Five Dumbest Lab believe that it was awfully limp of the FDA to neuter Pfizer's online-ad campaign.
Not that it matters to the FDA, but many other video games promote far more dangerous human interactions. Consider
Take Two's
(TTWO) - Get Take-Two Interactive Software Inc. Report
violent
Grand Theft Auto
or
Midway's
(MWY)
Mortal Kombat
.
The dumbest thing about all this is that the FDA has never published any online advertising regulations. Pfizer might not be pushing boundaries if they knew where they were drawn.
Dumb-o-meter score: 80 -- Bring back Viva Cruiser. Make love, not war games.
Epicor Lacks 'Cruise' Control
The geniuses at
Epicor Software
(EPIC)
pulled a Jerry Yang when they should have pulled a Jerry Maguire.
Hedge fund Elliott Associates abandoned its hostile takeover bid for Epicor last Friday, causing shares of the business software maker to sink to a five-year low of $3. The money manager, which owns 12.5% of the company, withdrew its $7.50 a share offer after Epicor's board rejected its overtures, backing management instead.
Quite simply, rather than yelling "Show me the money!" like Tom Cruise's character in the movie, Epicor's braintrust showed shareholders their ineptitude.
Epicor's refusal to sell the company is just unfathomable considering the pummeling of
Yahoo!
(YHOO)
when it spurned
Microsoft's
(MSFT) - Get Microsoft Corporation Report
$33 bid. Last we checked, Yahoo! shares were trading below $10 and now "temporary" CEO Jerry Yang is begging Microsoft to reconsider.
In a letter to the company's board, Elliott said it was "astounded and disappointed" by Epicor's recommendation that stockholders reject its offer. The fund also alleged that several other potential buyers expressed interest in purchasing Epicor only to be rebuffed by the board.
Epicor's board maintains its business plan provides more value to stockholders than selling the company.
That brings to mind another Tom Cruise blockbuster: Mission Impossible.
Dumb-o-meter score: 65 -- Epicor did not make "all the right moves." In fact, they engaged in "risky business." (OK, we'll stop with the Tom Cruise references now).
Before joining TheStreet.com, Gregg Greenberg was a writer and segment producer for CNBC's Closing Bell. He previously worked at FleetBoston and Lehman Brothers in their Private Client Services divisions, covering high net-worth individuals and midsize hedge funds. Greenberg attended New York University's School of Business and Economic Reporting. He also has an M.B.A. from Cornell University's Johnson School of Business, and a B.A. in history from Amherst College.