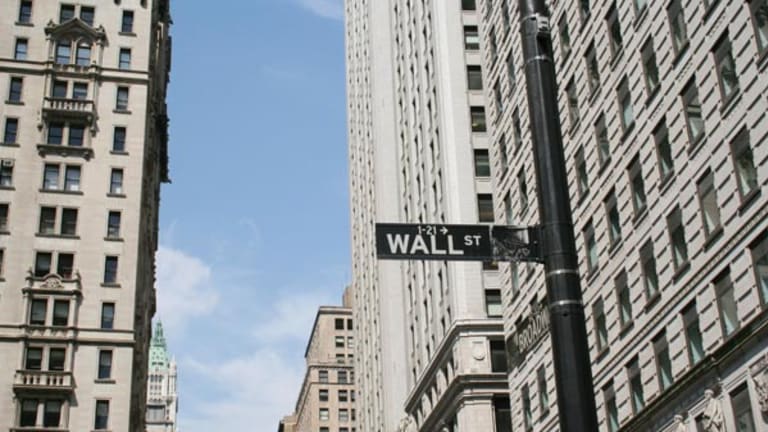 Five Dumbest Things on Wall Street: Feb.19
Kevin Smith's LUV handles; Pfizer's fuzzy patent; WellPoint's worries; Google's buzz kill; and Toyoda's tap dance.
Kevin Smith's LUV Handles
Silent Bob chose the wrong time to speak up.
Southwest Airlines
(LUV) - Get Free Report
apologized to movie director Kevin Smith on Monday after he was removed from a plane he had boarded at Oakland International Airport because he was too big for his seat. As a part of its "Customer of Size" policy, the Dallas airline requires oversized passengers to purchase two seats if they are unable to fit in one and lower both armrests.
Smith, who created and portrayed a non-speaking character called Silent Bob in movies including
Clerks
and
Mallrats
, protested his treatment via Twitter.
"Dear @SouthwestAir I know I'm fat, but was
the captain
... really justified in throwing me off a flight for which I was already seated?" wrote Smith in the first of many Tweets following the incident. Smith maintained he did fit in his seat and was in fact able to lower both armrests.
Come on Kevin. We understand you were ticked off about the inconvenience, but even your alter ego would admit that whining and typing is not the smartest way to strike back. At most, it will get you a first class ticket to becoming the butt of late night jokes -- and an oversized one at that.
Dumb-o-meter score: 75 -- Southwest gave Smith a $100 travel voucher for his troubles. Hopefully the Mallrat will take this episode to heart and not spend it at the food court.
Pfizer's Fuzzy Patent
The U.S. Patent and Trademark Office is getting
Pfizer's
(PFE) - Get Free Report
goat in a very big way.
Pfizer's patent on its impotence drug Viagra was partially rejected late last week after the government ruled that it wasn't sufficiently different from a Chinese herb Yin Yang Huo, otherwise known as Horny Goat Weed. An appeals board within the patent agency held that the method of treating male erectile dysfunction did not cover a new invention, according to
Bloomberg
. The patent claim was part of an infringement suit Pfizer had filed in 2002 against rival
Eli Lilly
(LLY) - Get Free Report
over its competing Cialis drug.
Yes, we are serious. It's called Horny Goat Weed and, no, you don't smoke it -- at least we think you don't. That said, we are not sure what Pfizer was smoking in the first place when it tried to patent an impotence fighting idea.
Pfizer argued that there was no evidence the herb treats erectile dysfunction. The board found, however, that a chemical ingredient of the herb is a similar type of enzyme inhibitor that's in Viagra. Pfizer also maintained that treatments using Horny Goat Weed also required "yellow rice wine, genital massage, rest, bathing in an herbal mixture and abstinence from intercourse and therefore does not establish that the treatment effect was due to Yin Yang Huo alone."
To be honest, barring the abstinence part, that sounds far more romantic than popping a little blue pill.
Either way, Chris Loder, a Pfizer spokesman, said other elements of the patent remain valid, and the decision "has no effect on Pfizer's claims relating to Viagra." Pfizer has until April 12 to seek a rehearing, or appeal to the U.S. Court of Appeals for the Federal Circuit in Washington, according to
Bloomberg
.
In other words, they have plenty of time to take a long cold shower to plan their next move.
Dumb-o-meter score: 80 -- There's a children's book to avoid: My Pet Horny Goat Weed
.
WellPoint's Worries
Those still unsure as to which piper is calling the tune for corporate America -- Washington or Wall Street -- can learn an important lesson from
WellPoint's
(WLP)
sorry dance this week.
Shares of the health insurer closed 1.2% lower after Tuesday's bull run, after the company canceled its investor day scheduled for later this month to prepare for a congressional hearing on premium rate increases. A congressional panel called upon WellPoint CEO Angela Braly to testify about reports that its
Anthem Blue Cross subsidiary planned to raise some premiums as much as 39%. Anthem over the weekend announced it had agreed to postpone by two months a rate adjustment averaging close to 25% for individuals in California to allow the California Department of Insurance more time to review the plan.
For those scoring at home: Washington 1. Wall Street 0. WellPoint -1.2%.
WellPoint shares recovered the next day, but it still seems pretty lame to us that the company can't speak to analysts and politicians in the same month. Every day in this country, elementary school students take math and science tests on the same day. So why can't a public company given weeks to prepare entertain two different audiences with the same material?
We say send in the kiddies. It's clear to us they could do better than any of these charlatans.
Dumb-o-meter score: 85 -- Sixth graders can multi-task. Why can't WellPoint?
Google's Buzz Kill
For a long time, the geniuses at
Google
(GOOG) - Get Free Report
could do no wrong. But this time, they've hit a buzz saw.
Speaking at the Mobile World Congress in Barcelona, Google CEO Eric Schmidt blamed the less-than-stellar launch of its
Buzz social networking service on "confusion" after a rash of customer complaints led to a privacy group filing a formal legal complaint about it. The Electronic Privacy Information Center complained to the Federal Trade Commission that the search giant-turned-Facebook wannabe violated the user agreement of its Gmail customers when it automatically signed them up to the new service and made public information about their friends.
"There was a lot of confusion when it came out on Tuesday, and people thought that somehow we were publishing their email addresses and private information, which was not true," said Schmidt. The CEO added that "the important thing is that no really bad stuff happens in the sense that nobody's personal information was disclosed."
Come on, Eric, the old 'No harm, No Foul' excuse is so Corporate Spin 101. You surely could have Googled a better excuse.
Dumb-o-meter score: 90 -- Watchdogs can be a real buzz kill.
Toyoda's Tap Dance
Toyota
(TM) - Get Free Report
has had trouble with unwanted acceleration in some of its models. U.S. Congress had no such trouble with CEO Akio Toyoda committing to an appearance before a committee investigating the Japanese automaker's massive recalls.
Toyoda, the grandson of the 77-year-old automaker's founder, on late Thursday said he would testify at a Feb. 24 hearing of the House Oversight and Government Reform Committee, after Rep. Edolphus Towns (D., N.Y.) sent a formal invitation, according to
Bloomberg
.
"I look forward to speaking directly with Congress and the American people," Toyoda said in an emailed statement.
Just a day earlier, however, Toyoda appeared to be willing to throw North America chief Yoshimi Inaba under the proverbial Toyota Tacoma. Toyoda said on Wednesday he has no plans to appear before U.S. investigators on the recalls.
"I have full confidence in the management of Toyota Motor North America, led by Mr. Inaba, and I believe he is the best placed to testify," Toyoda told reporters.
You have got to be kidding us. Your name is basically on the car. It's not a defective Inaba Prius we're talking about. It's a defective
Toyota Prius (and a defective Toyota Corolla, etc.) And that means you better set things straight here, especially after your U.S. sales dropped 16% in January to the lowest level in more than a decade.
Regardless of whether the committee sent a formal invitation to Toyoda, he should have jumped at the chance -- and not simply to clear his once good name.
Both
GM
and
Chrysler
CEOs went to Washington at the height of the financial crisis and received billions of taxpayer dollars. (Most of which we will never get back.) Same thing happened when the CEOs of financial companies including
Citigroup
(C) - Get Free Report
,
AIG
(AIG) - Get Free Report
,
CIT
(CIT) - Get Free Report
and
Bank of America
(BAC) - Get Free Report
visited our nation's capital.
So go to D.C. and ask for money, Mr. Toyoda. Why not give it a shot? Your company only wrecked a few cars. Those bankers crashed a whole economy and still walked away with billions.
Dumb-o-meter score: 95 -- Toyoda would be a great Democratic Senator. Like Sens. Evan Bayh and Chris Dodd, he appears to want to stay as far from D.C. as possible.
Before joining TheStreet.com, Gregg Greenberg was a writer and segment producer for CNBC's Closing Bell. He previously worked at FleetBoston and Lehman Brothers in their Private Client Services divisions, covering high net-worth individuals and midsize hedge funds. Greenberg attended New York University's School of Business and Economic Reporting. He also has an M.B.A. from Cornell University's Johnson School of Business, and a B.A. in history from Amherst College.