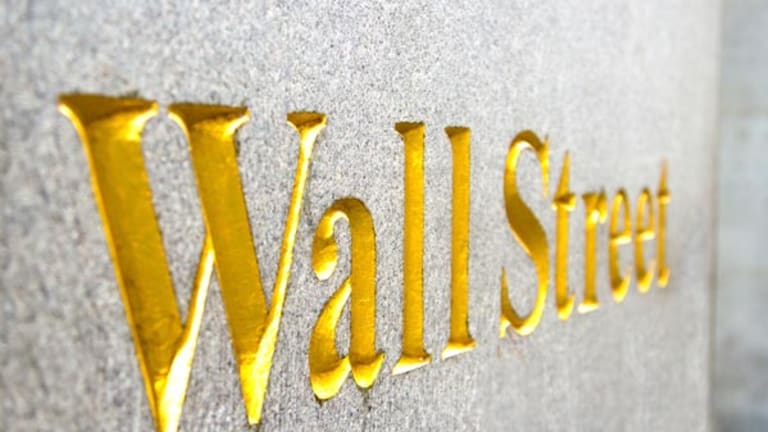 Five Dumbest Things on Wall Street: Feb. 12
Schwartz signs off; Toyota's latest letdown; CIT's 'new' boss; Cell Therapeutics needs therapy; and Greek tax cheats.
Schwartz Signs Off
All we can say is: What a twit.
Sun Microsystems
( JAVA) CEO Jonathan Schwartz, who took the top job in 2006, announced his resignation on Twitter late last week. And not just any old tweet, Schwartz let his followers know his plans to step down via the Japanese poetry form known as haiku.
"Financial crisis, Stalled too many customers, CEO no more," wrote Schwartz.
Oh grow up, Jon would you?
We wrote off the ponytail and academic look as Silicon Valley chic. We rolled our eyes at the lengthy fireside chats on "Jonathan's Blog." And we generally left you alone as you jumped from savior to savior --
IBM
(IBM) - Get International Business Machines Corporation Report
to
Hewlett-Packard
and finally into the arms of
Oracle
(ORCL) - Get Oracle Corporation Report
-- when it was clear you weren't taking your company anywhere by yourself.
But after the thousands of firings at Sun that preceded the $7.4 billion buyout, the least you could do is to act with a modicum of corporate decorum before exiting with your $12 million severance package in tow. Trust us, your legion of 9,000 Twitter followers would not dismiss you as a corporate sellout had you signed off like a normal executive, with a normal statement.
Your decision to leave in such an offhanded, blase manner, however, was more jerky than quirky. More fool than cool.
How's that for poetry?
Dumb-o-meter score: 75 -- Now that the Sun has set, Jon has plenty of time to grow up.
Toyota's Latest Letdown
Poor
Toyota
(TM) - Get Toyota Motor Corp. Report
. The automaker has officially jumped from the faulty accelerator frying pan into an environmentally friendly fire.
Yep, in case you have not heard -- or, perhaps, seen your neighbor's car parked in his living room -- Toyota announced this week it is
recalling about 437,000 Prius and other hybrid vehicles worldwide to fix brake problems. This latest dilemma comes as the company struggles to complete a multi-million car recall due to faulty accelerators and floor mats. The 2010 Prius wasn't part of the earlier recalls.
"I don't see Toyota as an infallible company that never makes mistakes," said President Akio Toyoda said at a press conference Tuesday in Tokyo.
We agree that nobody's perfect, Akio. But come on. At this point, you guys are just Murphy's Law on wheels.
On a percentage basis, the Prius problems don't seem severe. There have been only about 200 complaints in Japan and the U.S. about a delay when the brakes in the Prius were pressed. Moreover, the problem, which can be fixed with new software in 40 minutes, tends to pop up only in cold conditions, so all those eco-friendly movie stars in Hollywood can relax. (As if you were going to see the Brangelina brood waiting it out at the Toyota dealer anyway.)
Nevertheless, this latest batch of bad news gives Toyota a black eye in the place where it has dominated the most: The "green" market. And it also allows
Ford
(F) - Get Ford Motor Company Report
to fly under the radar as it deals with its own recall of 17,600 Mercury Milan and Ford Fusion gas-electric hybrids which are suffering from their own brake software problems.
"Let me assure everyone that we will redouble our commitment to quality as the lifeline of our company," said Toyoda.
And let us assure you that we will have a spot for Toyota right here on our Five Dumbest list, as long as you keep recalling cars instead of selling them.
Dumb-o-meter score: 80 -- It may be a gas-guzzler, but the tank-like Hummer is growing more and more appealing.
CIT's 'New' Boss
Will somebody please explain to us why Wall Street keeps recycling the same old tired -- and tainted -- executives? Can't these bailed-out, over-bonused boneheads find some new blood once in a while?
For
CIT Group
(CIT) - Get CIT Group Inc. Report
, the answer is no. The commercial lender, just months out of bankruptcy, has hired John Thain to be its new CEO.
CIT tapped
Thain the former
Merrill Lynch
chief fired as the investment bank settled into its new home at
Bank of America
(BAC) - Get Bank of America Corp Report
, to become its chairman and chief executive this Monday. CIT will pay Thain an annual cash salary of $500,000. He will also receive $5.5 million in stock annually, subject to holding periods. Thain could also receive up to $1.5 million in bonuses based on the performance of the company.
Not bad scratch for a guy who has been on the sidelines for a year. It certainly should be more than enough cash to quench his appetite for pricey commodes -- at least for a while.
Alas, it is a pay cut from Thain's last few gigs on the Street. He took home $43 million at Merrill Lynch in 2007, taking that job after earning nearly $9.6 million in 2006 as the head of
NYSE Euronext
(NYX)
. Prior to that position, he pocketed more than $20 million in 2003 as co-president of
Goldman Sachs
(GS) - Get Goldman Sachs Group, Inc. Report
.
Of course, Merrill was forced to sell to Bank of America a year into Thain's regime, when the roof caved in. But not before he went out of his way to dole out $3.6 billion in bonuses to Merrill employees with the help of taxpayer dollars. (At the time, Merrill's so-called savior Thain even wanted a $10 million reward for doing the deal.) As for the NYSE, Thain also left while the getting was good. The stock collapsed after he departed in late 2007.
"It has been a difficult year," said Thain about his time in exile, according to
The Wall Street Journal
.
Stop your whining John. It seems to us you do just fine wherever you go.
For shareholders, it may be a different story.
Dumb-o-meter score: 85 -- CIT received $2.3 billion in bailout money before going bankrupt. Where did that money go? Right down the commode.
Cell Therapeutics Needs Therapy
Cell Therapeutics
(CTIC) - Get CTI BioPharma Corp. Report
is giving its shareholders a major dose of shock therapy.
U.S. drug reviewers questioned the
effectiveness data from the company's experimental lymphoma drug pixantrone on Monday. The
FDA
found that the medicine had substantial side effects, including cardiac damage.
One side effect not mentioned by the FDA was a shellacking of the stock. Shares of Cell Therapeutics sank 40% on Monday to 64 cents a share, more than enough to cause palpitations among the company's shareholders.
Much of the problem had to do with the test itself. Cell Therapeutics' main study tested 140 patients whose cancer worsened after at least two chemotherapy regimens. That was less than half the 320 originally planned. According to the FDA, Cell Therapeutics said it had trouble attracting patients, because doctors preferred multiple chemotherapy drugs or supportive care.
Oh, and by the way, only eight of those 140 patients were enrolled in the U.S., which leads us to wonder why they went through with the test at all.
Dumb-o-meter score: 90 -- Here's a test Cell Therapeutics didn't pass...the smell test.
Greek Tax Cheats
As the European Union struggles to find an answer to the dire financial situation in Greece, we here at the Five Dumbest Lab have a simple plan to alleviate the Greek people's suffering: Pay your freaking taxes!
If Greece wants to fix its budget deficit, it doesn't need an IMF bailout or a German boot to its collective behind. What the Greek government needs to do is crack down on tax evaders. According to
The Wall Street Journal
, tax evasion costs the country an estimated 15 billion euros ($20.5 billion) a year.
The big trouble, as the
Journal
points out, is that Greeks are not very good at paying taxes. In fact, they positively stink at it.
"It is not possible for a taxpayer to declare an income of 15,000 euros, while at the same time maintaining a big house, a big car, a recreational boat and sending his kids to private school," said Greek Finance Minister George Papaconstantinou at a news conference in Athens on Tuesday.
To quote the great Greek philosopher Aristotle, "
No duh!
"
The Greek shadow economy, which is made up of unreported income, was 25.1% of gross domestic product in 2007, according to a
Journal
source. Close behind, their fellow PIGS -- Portugal, Italy, and Spain -- maintain shadow economies around 20% of GDP. By comparison, France and U.S. scofflaws make up 11.8% and 7.2% of their respective economies.
Papaconstantinou's new austerity measures include a higher marginal tax rate of 38% on people earning more than 40,000 euros a year, up from about 25%. Furthermore, the Greek government plans to close dozens of tax loopholes and eliminate special rebates to raise money.
Here's our question: What is 38% of nothing?
Ah, the Socratic method. You just can't beat it.
Dumb-o-meter score: 95 -- The Greeks don't need a bailout, they need a nationwide audit.
Before joining TheStreet.com, Gregg Greenberg was a writer and segment producer for CNBC's Closing Bell. He previously worked at FleetBoston and Lehman Brothers in their Private Client Services divisions, covering high net-worth individuals and midsize hedge funds. Greenberg attended New York University's School of Business and Economic Reporting. He also has an M.B.A. from Cornell University's Johnson School of Business, and a B.A. in history from Amherst College.