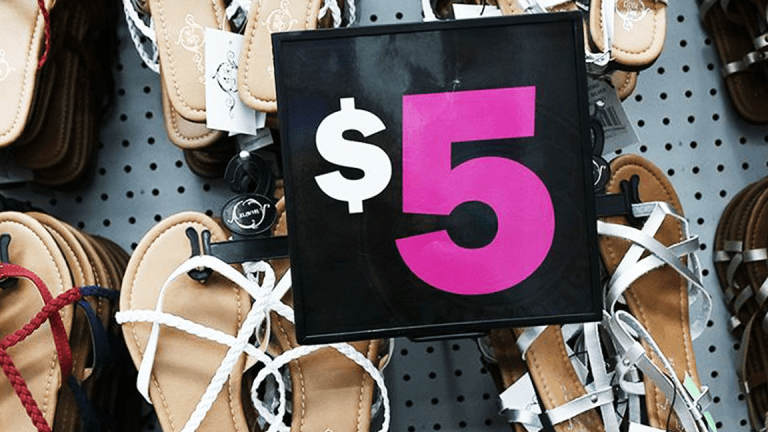 Five Below Delivers the Goodies, Outlook Should Not Worry Investors
Five Below's holiday quarter results were strong as expected, but the earnings outlook for 2019 looked weak at first glance. Given the high valuations, is this a sign that investors should dump the stock? Probably not.
Five Below (FIVE) - Get Five Below Inc. Report  certainly delivered the goodies in the 2018 holiday season.
The retailer's timid 4Q18 revenue beat and consensus-matching EPS, shared after the closing bell on March 27, seem to have been uninspiring at first glance. But there is nothing short of impressive given top-line growth of over 23% on a year-over-year basis and adjusting for the calendar shift impact, propelled by a healthy combination of strong comparable sales and store footprint expansion.
Strength in the fourth quarter seems to have been broad-based and come from a variety of product categories that included tech, sports and candy. The balance between higher transaction volume and average ticket size is also encouraging and suggests a healthy business environment.
The robust performance in toys and games had the double-edged effect of pushing sales up while hurting gross margin due to the revenue mix shift, as anticipated by The Street earlier this month. Netting out pros and cons, the margin contraction seems to have matched expectations and aligned with management's updated guidance shared in January.
But 2019 Outlook Comes In Soft
The red flag in Five Below's earnings report concerned not the results of the past quarter, but the expectations for the current year. While revenues will likely meet the company's base-case scenario for long-term top-line growth, 2019 EPS of $3.04 at the mid-point of the guidance range fell ten cents below consensus expectations. Margins are expected to deleverage and pressure earnings, with investments in the new Southeast region distribution center weighing heavily in the first few months of the year.
Loss in profitability tends to be a major concern in a retail space faced with price competitiveness, higher tariffs and inflated wages. Five Below could be particularly vulnerable, as the stock is aggressively priced for growth at a current-year price-to-earnings ratio of 39.5x. Not many retailers are able to protect such a rich valuation multiple these days, certainly not following consensus-missing earnings guidance.
Should Investors Head For The Exits?
However, dumping the stock out of fear for decelerating bottom-line growth or lost momentum would likely be an overreaction at this point.  
Five Below continues to perform very well, and its efforts around geographic expansion, store remodeling and the "ten below" trials have been producing encouraging results. The company seems to be in the early innings of its multi-year growth phase, with the e-commerce channel still in its infancy and initiatives like loyalty programs and store-branded credit cards yet to be explored.
On the margin front, headwinds will certainly continue to exist. But most of the pressures seem to be associated with justified investments in growth -- from supply chain improvements to increased marketing expenses in TV advertising and social media influencing. Once depreciation costs related to the distribution channel and the negative impact of new lease accounting standards flush through the system, later this year, EPS should once again experience growth rates that approach 20% per year.
While Five Below's stock is certainly not a bargain at current levels, the retailer's plentiful growth opportunities appear intact and fully supportive of the high valuation multiples. In addition, the company's discount model should allow the stock to endure periods of macroeconomic weakness better than pro-cyclical names in the retail space, which is a great feature in a diversified portfolio.
As a result, Five Below's stock should have a clear runway ahead to continue its relentless climb beyond $120/share.
Will I Have Enough Money to Retire?
Want to learn about retirement planning from some of the nation's top experts? Join TheStreet's Robert "Mr. Retirement" Powell live in New York on April 6 for our Retirement Strategies Symposium. For a limited time, tickets are available for $99 for this full-day event. Check out the agenda, learn about the speakers and sign up here.
The author has no positions in any stocks mentioned in this article.