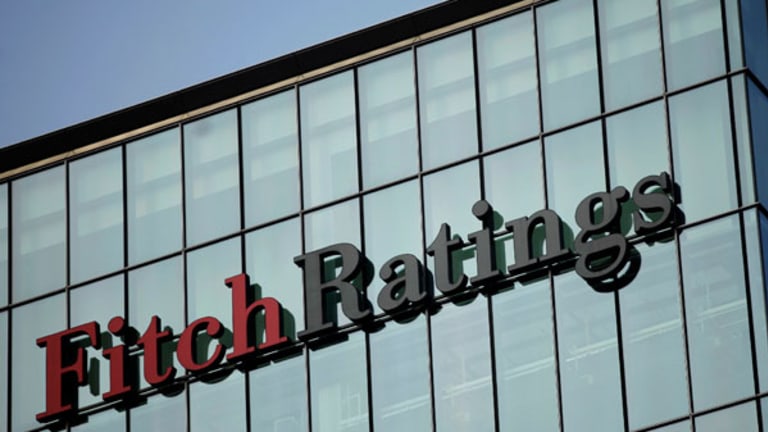 Fitch Shines Light On the Real Subprime Boom
Subprime auto loans are where the trouble is, according to Fitch.
NEW YORK (
) - Prior to the financial crisis, ratings agencies such as
Moody's Investors Service
(MCO) - Get Moody's Corporation (MCO) Report
,
McGraw-Hill
( MHP)-owned
Standard & Poor's
and
Fitch Ratings
looked the other way when it came to giving risky subprime mortgage securities top grades.
As subprime markets revive from a post-crisis thaw, however, Fitch has decided to take a stand against the compulsion to rubber stamp risky bundles of subprime loans with high ratings.
The battleground it has chosen is auto loans. Auto loans represent the first major thaw in the subprime market, and may be early evidence of Wall Street activity that poses risks to the wider public.
Fitch is refusing to rate debt securities issued by subprime auto lender
Exeter Finance Corp.
, owned by private equity giant
Blackstone Group
(BX) - Get Blackstone Group Inc. Class A Report
, amid concerns the firm doesn't have the track record or financial health to support a top rating.
Goldman Sachs
(GS) - Get Goldman Sachs Group, Inc. (GS) Report
is a minority investor in Exeter.
Investors should applaud such independence after most agencies moved lockstep in giving top ratings to risky mortgage securities during the housing boom, ultimately making AAA a seal of approval on what was the most destructive asset bubble since at least the Great Depression.
While Fitch may simply be sitting out esoteric and hard-to-rate deals, a February report combined with the more recent refusal to rate the Exeter deals suggest a broader philosophical objection to the sharply rising market for subprime auto loans.
In the February
, Fitch warned a quietly rising market for U.S. subprime auto loans could lead to an erosion of underwriting standards. Fitch's warning brought to mind the way Wall Street fueled a boom in subprime mortgage bonds and securitizations, which later collapsed with the housing market.
"Fitch believes the recent success in the U.S. subprime auto ABS market is leading to increased competition among lenders, which could result in looser underwriting practices," John H. Bella, a Fitch managing director, wrote of the market on February 12.
Subprime auto ABS refers to the pooling of auto loans by individuals with credit scores below 660. In 2012, issuance rose 18% in 2012, according to credit-reporting agency
Equifax
. The market continues to grow this year.
To casual securitization market observers, Fitch's three paragraph report from February sounded like an alarm bell and created the expectation of increasingly risky deals starting this year.
"We expect 2013 securitizations to include weaker collateral quality than prior years, including extended loan terms and weaker credit tier distributions. Over the longer term, this factor is viewed as a potential risk to the market," Fitch's Bella wrote in the report.
Indeed, the language is striking for the way it recalls the housing collapse.
"Should the positive performance in the market continue and attract more participants to it, the subsequent increase in competition could result in looser underwriting standards and exaggerate expectations. And if another recession or downdraft in the market coincides with this expansion, we would expect a significant challenge to many vintages," Bella wrote.
Sound familiar?
In contrast to auto loans, however, calls of a boom or bubble in subprime mortgages are likely premature. Despite a few subprime bond offerings, current mortgage underwriting generally remains targeted at prime borrowers and is done with far lower loan-to-value ratios than during the housing boom.
That may not be the case in the fast-rising auto loan market, which is crowded with new entrants including captive lenders and independent financial institutions such as Exeter Finance.
Fitch's warning has already attracted some attention.
In a
special report in April
,
Reuters
documented the individuals and firms behind rising subprime auto loans and cited Fitch's Feb. 12 note. The report held out Exeter as an example of the booming market.
On Tuesday,
Bloomberg News
pointed out that Fitch's resistance to rating Exeter has pushed issuers to go
, a common practice in the mortgage boom. Ratings shopping compelled credit ratings agencies to stamp ever-riskier deals with a AAA rating or risk losing business.
Commend Fitch for showing independence and shedding light on what it sees as weakening underwriting in subprime auto loans.
Despite the warnings, though, it looks like Fitch, Reuters and Bloomberg at this point are ahead of the curve in pointing out the risks bubbling in the securitization market. In truth the market is just beginning to come back to life and the economy, while tepid, is showing growth.
However, if activity for subprime ABS reaches a boiling point, investors may eventually find themselves wishing they'd paid more attention.
-- Written by Antoine Gara in New York