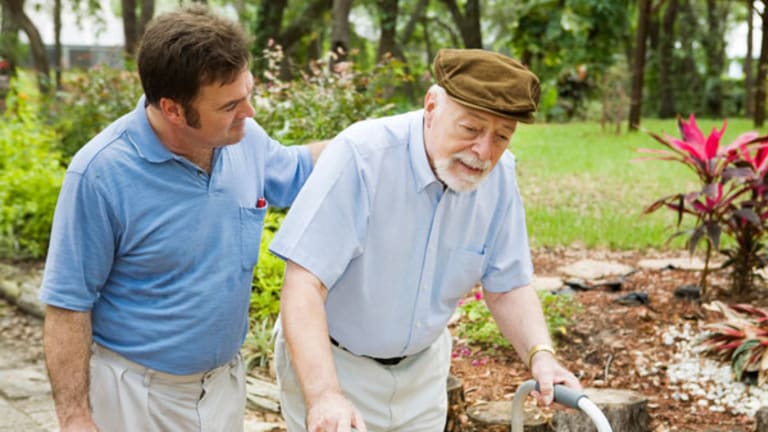 First Things First: Ask Noah
When your father-in-law is ailing, first take care of your family's needs and then take care of running his business.
NEW YORK (TheStreet) -- Q:My wife's father just told us that he's living with an advanced illness. Aside from feeling devastated, I'm freaked.
Four years ago he convinced me to invest in a sporting goods store. We've just opened a second location. He's the personality and face behind our operation. I'm so afraid that without his particular brand of genius the business won't work. I don't want to let my family down. What should my strategy be here?
A:
I am truly sorry that you're going through this. Do not make any big decisions at this moment. The entire family is probably in a state of shock, and you all need time to fully internalize this very sad news.
Your primary concern should be focusing on taking care of your wife's emotional needs, by being a supportive spouse. She is scared and needs you to be a good listener.
You're already paying respect to your father-in-law by endorsing his singular personality and powerful skill set. When and if it gets to the point where he can no longer work, you'll certainly be able to carry the load.
>>Also see: 7 Tips to Find a Job in Retirement >>
You're correct in thinking that the business will not look and feel the same without him as chief operator. How could it? However, you will continue his legacy by fashioning the business to operate in a manner that's comfortable and smooth for you. In addition, you've definitely witnessed and inherited a lot of his positive traits through four years of working very well together.
There are a lot of variables at work in your life right now. You cannot predict the trajectory of your father-in-law's illness or the store's future. You will find it tremendously grounding and helpful to focus on what
is
in your control in the present.
Pace yourself and do not expect to solve every issue at once. I want you to remember to take care of yourself mentally and physically. Only a sound mind and body will equip you to take care of your wife, family and employees.
Although this is a very tough time for you, have confidence in your abilities and temperament. Thank you for reaching out, and please stay in touch.
Please keep sending questions and comments to ASK NOAH at
. Have a profitable and peaceful week,
Noah
Noah Kass is a psychotherapist specializing in addiction, relationship issues and work stressors. He has been Clinical Director at The Dunes: East Hampton and Realization Center in Union Square. Mr. Kass was a frequent guest on MSNBC's "The Dylan Ratigan Show," featured in a segment called "Kass' Couch" and regularly blogs for
The Huffington Post
.