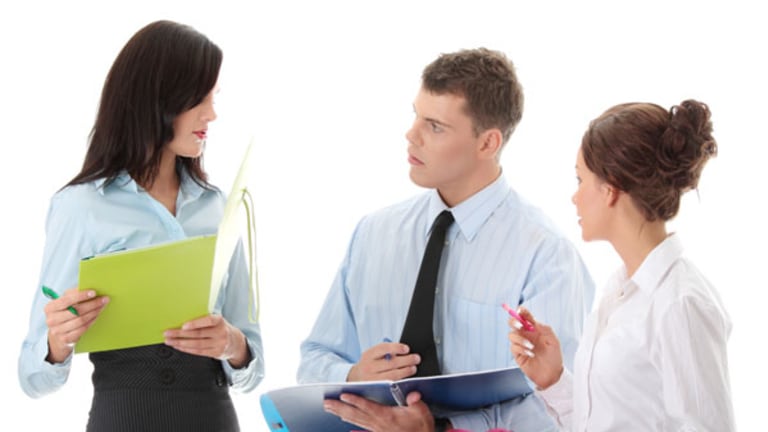 Firing Line: Stay True to Business Strategy
Leaders must be patient and only alter strategy after assessing the facts that could impact their plans.
Leaders must be patient and only alter strategy after assessing the facts that could impact their plans.
A concept critical to implementing business strategy is recognizing when to modify it. I have seen many companies fail to make strategic shifts when they should. Either they're too late in making the move, or they do so prematurely.
The worst time to make a bold, strategic shift is during the "fog of business," or in the chaos and friction resulting from the difference between what you thought was going to happen and what actually happened. If you did a solid job of planning and are confident in your initial business strategy, let it run for a time before making any kind of drastic change.
Leaders must be patient and allow the picture to develop before making radical changes. Many times in combat, initial reports from the front are inaccurate. Leaders must make decisions after they verify what is occurring in the field. Many businesses do the exact opposite. At the first sign of trouble, they panic and make bad decisions. This is a direct reflection of a poor planning process and a lack of faith in their employees.
Only make a strategic change when you're confronted with material facts that impact the grand strategy. Then act.
Rarely does the execution of a mission go exactly as planned. The former CEO of
General Electric
(GE) - Get Report
, Jack Welch, learned this lesson from Prussian military philosopher Karl von Clausewitz. Welch once said, "They
the Prussian general staff did not expect a plan of operations to survive beyond the first contact with the enemy. They set only the broadest of objectives and emphasized seizing unforeseen opportunities as they arose. Strategy was not a lengthy action plan. It was the evolution of a central idea through continually changing circumstances."
In November 2008, then-Secretary of the Treasury Henry Paulson was executing the Troubled Asset Relief Program, or TARP, attempting to provide some stability to the beleaguered financial markets. He initially looked to shore up financial institutions, like banks, but after letting the battle mature and surveying the battlefield, he shifted his strategy to focus on consumer lending. The secretary realized the consumer lending markets were frozen, impacting credit cards, student loans, and car loans. These types of loans were the lubricant of the economy and Paulson wanted to shift resources to target this front.
Paulson said, "I will never apologize for changing an approach ... when the facts change." The TARP evolved as circumstances changed, but only after material facts surfaced.
Let's look at three more examples of this, one military in nature, and the other two from big business. Our front-line example goes back to the days of the Cold War between the United States and the former Soviet Union. Back then, it was the reliance by the Soviets on military quantity vs. quality from the U.S.
The longer the Cold War dragged on the more it became a war of economics. A bold, strategic shift was long overdue, and President Ronald Reagan threw down the gauntlet when he proposed his Strategic Defense Initiative, also known as "Star Wars." The plan was to put together an integrated missile defense system that could knock down Soviet intercontinental ballistic missiles before they entered our airspace and became a threat. The Cold War was decades old. The strategic shift was not the result of panic, nor was it caused by any one specific incident. It was a vision. The shift was successful even if the defense system was never actually completed.
By shifting its strategy and focusing on the strength of its technology, the U.S. eventually forced the Soviet Union to capitulate based on pure economics. Its collapse was not far behind. The United States redefined the fight and won.
A poignant example from the front office is the failure of the Big Three automakers in Detroit. For decades, the Big Three failed to make a bold strategic shift, choosing instead to stick to failed business models. Bloated union contracts, a "jobs bank" that paid people not to work, enormous pension and health care obligations, and making products that not enough customers wanted to buy were warning signs that action was required.
But instead of taking responsibility and leading their businesses in a new direction, the CEOs of
Ford
(F) - Get Report
,
General Motors
(GMGMQ)
, and
Chrysler
used the financial crisis that erupted in 2007 as an excuse for their failing businesses.
In the third quarter of 2008, GM lost $4.2 billion, while Ford's burn rate for the same quarter was an astounding $7.7 billion. The CEOs flew to Washington in their private jets to demand taxpayer money to fix their failures. The leadership of the Big Three should have realized decades ago that the threat from foreign manufacturers was real, and they needed to counter it. Foreign auto companies landed on U.S. shores and proceeded to beat the Big Three into submission through lower labor, pension, and health care costs, along with what some would call a better product. The competition did an outstanding job of redefining the fight and put these U.S. automakers, once titans of industry, on the ropes.
Our second front-office example features two of corporate America's heavy hitters:
Starbucks
(SBUX) - Get Report
and
McDonald's
(MCD) - Get Report
, both successful companies which, in their own way, changed the way we consume in this country.
In 2007, McDonald's launched a new strategic initiative. Its objective: take a huge sip out of Starbucks and its grip on the highbrow coffee market.
The first step was to begin offering premium coffee products along with the "normal" cup of coffee. Step two was to transform a number of its restaurants from the sterile, cold atmosphere to a more welcoming environment. Couches, subdued lighting, and music followed. Starbucks laughed. Premium coffee products at a McDonald's? It'll never sell. Well, not so fast. This is McDonald's and they have been doing things right for a long time.
The irony of the story is that at the same time Starbucks was trying to be more like McDonald's. It began serving food and installing drive-through windows. Instead of the friendly barista greeting you from behind the counter, you were suddenly being treated more like a number and being up-sold a breakfast sandwich. It wasn't paying off.
The same day the
Wall Street Journal
ran an article titled, "McDonald's Takes On A Weakened Starbucks," on the front page, Starbucks Chairman Howard Schultz announced that he was returning as the firm's CEO, intent on leading a turnaround plan and restoring the company's lost focus on the atmosphere and customer experience, the original signature of Starbucks.
The problem was that Starbucks was reacting instead of being proactive and this was not what had taken the company to the top. McDonald's had made a well-thought-out strategic shift and it was showing results. McDonald's was driving the fight. In the market carnage during the fall of 2008, McDonald's beat the Street estimates as Starbucks was cutting jobs and closing hundreds of stores. Starbucks was late in seeing the error of its ways in straying from its core competency and even later in returning to its original strategy.
The moral of these examples: Stay true to your business strategy. Make your bold strategic shift before the market or a competitor forces you to, and don't lose sight of your core competency.
Matthew "Whiz" Buckley is the Managing Partner of
, a business-consulting firm specializing in leadership development, risk management, and strategic planning for Fortune 500 companies and related organizations. Whiz flew the F-18 Hornet for the U.S. Navy. He's a graduate of TOPGUN, has close to 400 carrier landings, and flew 44 combat sorties over Iraq. He transitioned to the business world after he was scheduled to fly his first flight as an airline pilot on 9/11. Instead, he ended up flying combat air patrol over the U.S. He rose rapidly though corporate America, starting as Managing Director of Strategy at a Wall Street firm, to CEO of a financial media company. He is an internationally recognized speaker and combined his unprecedented experiences in the military and corporate America in the writing of "From Sea Level to C Level."