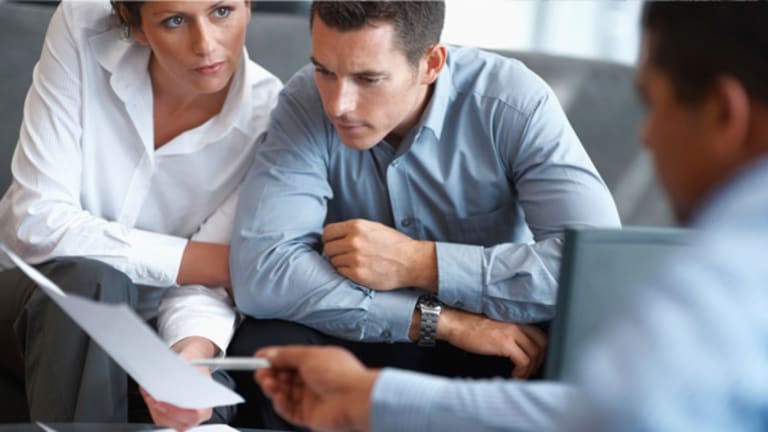 Firing Line: Installing a Sucesssion Plan
Many companies run the risk of being rudderless without a contingency plan in place.
As we continue to debrief the events that led up to the current economic crisis, I believe a significant lesson to be learned is that businesses must have a solid succession plan in place.
Strategy, at its most basic level, involves people and their ability to execute a plan. A business must have a strong leader in place that can drive the strategy to a successful conclusion; otherwise, the business could potentially fail. You must also have a contingency plan in case that leader is unable to perform his or her duties. This is succession planning.
The business world, however, is notorious for poor succession planning. Close to 60 percent of companies nationwide have no such plan. The number is even higher at larger companies, which one would expect to be even more aware than small companies about the acute dangers of a leadership vacuum. One of the reasons these large companies fail to succession-plan is simply ego. Many high-level CEOs believe they're invincible; no one could replace them.
In a December 2008
Barron's
article, activist investor Carl Icahn likened companies to "Czarist Russia," where "absolute monarchies exist." He went on to say, "I think these guys who run these companies are still in denial. They still believe it is their divine right. At a lot of companies where I have been on the board, there was a lack of accountability."
For some CEOs, planning for their demise or eventual departure is to admit their mortality. Some say that the difference between a cult and a religion is that the latter can survive the loss of the leader. Unfortunately, many CEOs create a cult of personality around themselves.
Jerry Yang, former CEO and co-founder of
Yahoo!
(YHOO)
, is an example of this cult-versus-religion mindset. In November 2008, Yang stepped down as CEO, 17 months after jumping back into the role and trying to right the ship.
His skills seemed more geared to starting a tech company than commanding a large corporate ship in stormy seas. He failed to realize that being able to start a tech company didn't necessarily translate into being able to run one.
His penchant for making decisions by consensus and fumbling a potential $44.5 billion takeover bid by
Microsoft
(MSFT) - Get Report
resulted in "Chief Yahoo" being sent back to an advisory role.
And since few Yahoo heavies dared to suggest during those 17 months that he might not be the man for the job, the board of directors scrambled to find a replacement for the outgoing skipper. So Yahoo was left damaged and listing, with no commanding officer at the helm.
In the interest of full disclosure, I owned Yahoo shares and rode the escalator down in the past year, hoping that a heavy would recognize what most of their shareholders did: it's a good offer, take it. Now Carol Bartz must right the ship and get it underway. Thank God for covered calls and puts.
The credit crisis that began in 2007 highlighted the flaws in the succession plans, or lack thereof, of many financial institutions. Victim No. 1 was Merrill Lynch's longtime CEO Stan O'Neal, who got the boot primarily for his less-than-stellar performance during the crisis, although "booted" may be a poor choice of words to describe someone who walked away with a $160-million severance package.
Merrill reported a loss of $2.3 billion in the third quarter of 2007 and took a charge of $8.4 billion on bad bets tied to risky subprime loans and related securities.
O'Neal added to his troubles when he approached Wachovia Bank about a possible merger without notifying Merrill's board of directors. "Mother Merrill's" inner circle and the alumni saw this as a huge mistake. The company's stock price was in the tank, and it was hip deep in the credit storm. I described in a previous column the downside of trying to make a major strategic shift during a crisis, and that's exactly what O'Neal was pursuing. Not a great idea.
Since there wasn't a succession plan at Merrill Lynch, the board hastily formed a search committee. Two weeks later, they announced O'Neal's replacement, John Thain, then CEO of
NYSE Euronext
(NYX)
. Two weeks may not seem like a long time, but for a ship at sea in a swirling storm with no one at the helm, a lot can happen, most of it bad.
Citigroup
(C) - Get Report
and Bear Stearns both dumped their CEOs during the crisis, and neither had a succession plan in place. Often CEOs brings company directors on board with them, so developing a succession plan can be tricky business.
And when a change becomes necessary and there's no succession plan in place, a search committee faces the unpleasant task of deciding between a company insider and someone from the outside. Outsiders face the extraordinary challenge of getting up to speed on the dynamics of the company they're taking over. An insider might be ready to jump in from the get-go, but this insider could be part of the problem. If the outgoing CEO has groomed a successor, is the replacement merely a clone destined to run things exactly the same way the predecessor did?
Lehman Brothers Holdings is another poignant example of poor succession planning at the top. Then CEO Richard Fuld, the longest-serving heavy among the Wall Street titans, had done well as the skipper since the investment bank separated from American Express in 1994.
As the credit crisis hit full speed, his "permanent status" was becoming tenuous and the way Mr. Fuld ran his ship, there wasn't an XO (executive officer, a Navy term for the second in command) ready to assume command.
In June of 2008, the
Wall Street Journal
said, "Mr. Fuld's pugnacious approach, which demands allegiance and doesn't tolerate dissent, has served the Lehman franchise, its employees, clients and investors well. But in a crisis of confidence, it clouds the matter of succession. Without a formal plan for life after Mr. Fuld, the executive's strengths risk becoming a weakness for Lehman in its hour of need." On Sept. 15, 2008, the 157-year-old institution filed for Chapter 11 bankruptcy protection. The argumentative skipper went down with the ship, taking 26,000 employees and their savings with him.
The U.S. Navy has a good succession model, one that I've successfully applied to my businesses. Naval leaders are responsible for grooming their personnel for command. For example, the commanding officer (CO) serves a tour of 18 months to two years. His second in command, the XO, is typically responsible for the management of day-to-day activities, such as personnel and logistics, freeing the CO to concentrate on strategic, operational, and tactical issues and execution. The XO also takes charge of the squadron in the absence of the CO.
The XO is the chief operating officer and chief financial officer rolled into one. The XO's four direct reports include the department heads of operations, maintenance, administration, and safety. In turn, the CO's only direct report is the XO. They maintain a "good cop/bad cop" relationship, with the CO playing the role of the "good cop."
Halfway through the CO's tenure, an impartial Navy selection board begins to look at candidates to replace current XOs when they become CO's. The board looks at the aviators in the current squadron as well as Navy-wide in other Hornet squadrons. The current XOs' opinions carry a lot of weight since the people the board selects will eventually be serving under them. This process creates a smooth and orderly succession routine.
Succession planning is a way of life in the military. It has to be. In the days of sailing ships, if the CO died in battle, someone had to step up immediately to take command. That person had to be trained and ready to go at a moment's notice or chaos and defeat would ensue. The model works for the Navy and it works in business as well.
Bottom firing line: People in positions of power need a succession plan that covers contingencies, and they shouldn't wait for a crisis to begin the process. A power vacuum leaves a firm rudderless and shines an unwanted spotlight at the company's poor performance and planning.
Matthew "Whiz" Buckley is the Managing Partner of
, a business-consulting firm specializing in leadership development, risk management, and strategic planning for Fortune 500 companies and related organizations. Whiz flew the F-18 Hornet for the U.S. Navy. He's a graduate of TOPGUN, has close to 400 carrier landings, and flew 44 combat sorties over Iraq. He transitioned to the business world after he was scheduled to fly his first flight as an airline pilot on 9/11. Instead, he ended up flying combat air patrol over the U.S. He rose rapidly though corporate America, starting as Managing Director of Strategy at a Wall Street firm, to CEO of a financial media company. He is an internationally recognized speaker and combined his unprecedented experiences in the military and corporate America in the writing of From Sea Level to C Level.