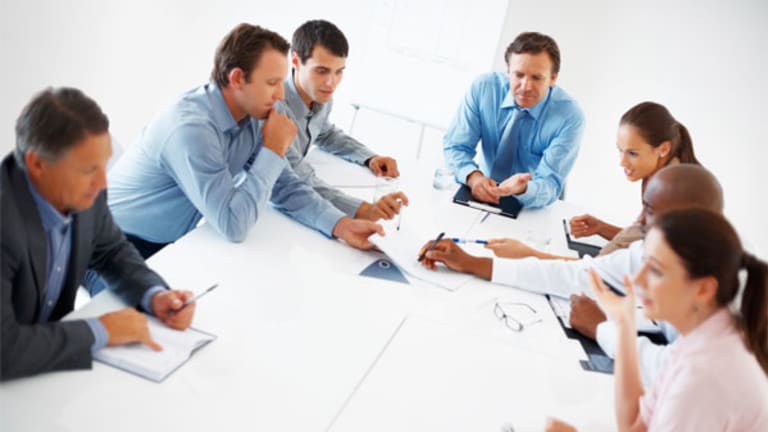 FinReg in the Bag, Goldman Goes Free
Was the Goldman case motivated by politics? Nah!
Was the Goldman case motivated by politics? Nah!
Updated with additional commentary on Khuzami quotes.
NEW YORK (
)--Talk about coincidences!
In case anyone retained any shred of doubt that the Securities and Exchange Commission's civil fraud case against
Goldman Sachs
(GS) - Get Report
was politically motivated, Thursday's events have laid those doubts to rest.
We now have a startling
double
coincidence linking politics and the SEC's case against Goldman. First, on April 16, the SEC happened to
announce its Goldman case
just hours before
President Obama gave an important speech launching his push for financial reform legislation
.
On Friday, just as Congress passes that same legislation, known as the Dodd-Frank Wall Street Reform and Consumer Protection Act, the SEC
announces it is settling with Goldman
.
As I have stated in the past, I don't believe President Obama is vindictive by nature. It seemed that once he had his reform bill, he would let Goldman go, which is why, when
The Wall Street Journal
reported Thursday that settlement discussions were underway, I took things a step further, calling it a
done deal
.
The
Journal
story raised a whole bunch of issues that sounded like they could be serious obstacles to a deal. For example, Goldman wanted to limit its liability, but the SEC wanted to be able to go after Goldman if the agency found "new evidence of wrongdoing." The SEC also had to reach a tough enough settlement that a judge wouldn't dispute it, as Jed Rakoff did with
Bank of America
(BAC) - Get Report
last year.
These and other obstacles seemingly melted away, however, once the political will was there to do a deal.
But SEC enforcement chief Robert Khuzami insists the case is not about politics.
"I can personally vouch for the fact that the investigations we undertake, the cases we bring, when we bring them and the timing of them has nothing to do with external events. There's lots of process and lots of steps
that have to take place before such a matter is brought, and frankly, even if you were so inclined you wouldn't have the ability to engage in the coordination that's been suggested," he told
CNBC
Friday morning.
And if you believe that, I have a super safe new collateralized debt obligation called Abacus XIII I'd like to sell you.
More charges may come for other banks. There have been reports that
Morgan Stanley
(MS) - Get Report
,
Citigroup
(C) - Get Report
, and Bank of America, as well as a few European banks, are being probed by the SEC.
But investors in those firms now have a number they can work with -- $550 million -- in trying to gauge the cost of a settlement, should charges ever be brought.
Bank stocks have sold off mightily since the fraud charges were announced against Goldman three months ago. Now they appear poised for a big rally. Washington may not be done beating up on the big banks themselves, but it's probably a bet worth making that the very worst of the political storm has passed for investors in their stocks.
More on Goldman Sachs Volcker Rule's Impact on Goldman
--
Written by Dan Freed in New York
.
Disclosure: TheStreet's editorial policy prohibits staff editors, reporters and analysts from holding positions in any individual stocks.