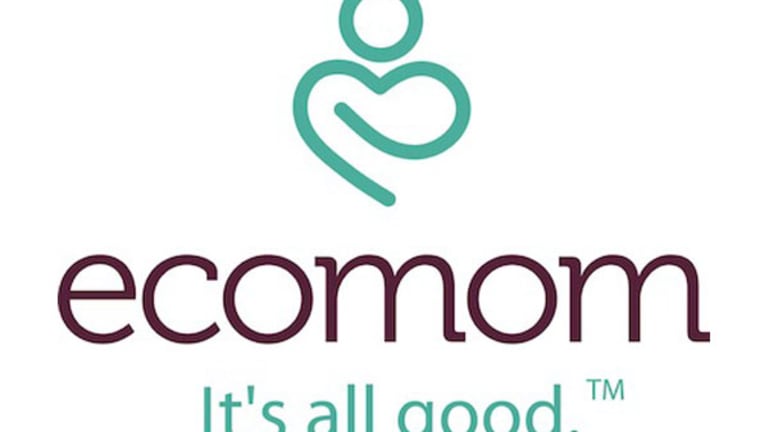 Financial Ruin Consumes, and Ends, CEO's Life
Jody Sherman's great ideas halted by stress of financial burdens.
Editor's note: One day before we remember our veterans who have died to protect our freedom, we pay homage to a few business leaders who have recently passed away.
NEW YORK (
) -- As we prepare to honor those who died while in service to our country, on Memorial Day, I would also like to remember someone the corporate world lost earlier this year.
"This is Jody's final post, and it isn't coming from Jody. He's gone. This is not a bit of his wonderful twisted humor. This is sad and real and forever. He didn't say goodbye to anyone because he knew he couldn't. So I'm saying it for him. If you are reading this it's because you are connected to Jody in some way. He loved you, respected you, admired you, valued your presence in his life, or felt some combination of any or all of these things. And he would want each and every one of you to know and understand exactly that. Please post anything you have to say to or about Jody here."
This is the
Facebook
(FB) - Get Free Report
post from Jody's wife after it was reported that the Ecomom CEO Jody Sherman committed suicide.
On Jan. 27, a catastrophe that took family, close friends and co-workers by complete surprise, Sherman died from a self-inflicted gunshot wound to the head. Sherman, who suffered from clinical depression, is thought to have to killed himself due to the enormous stresses that he felt from the financial burden of running a start-up.
Ecomom was an e-commerce company that Sherman founded. Its specialty is almost spelled out in the company's name. It focused on helping mothers pick out safe things for their babies.
After going through several start-ups -- some failures, some successes -- Jody was ready for another shot at running his own company. His last venture before Ecomom was a charter plane service that was eventually acquired by Virgin. Before his acquired business eventually failed, Sherman learned a lot from the owner, Richard Branson, who donated 100% of the airline's profits to environmental work.
>>Also see: The Mystery of Meg Whitman's HP >>
Sherman wanted to do something that would benefit the world too, which ultimately led him to SproutBaby, a company focused on supplying healthy food for babies and was the precursor to Ecomom.
Although he had no kids of his own, that did not stop Sherman from raising money from investors. Though skeptical at first, many investors were wooed and charmed by Jody's charisma and energy.
As one investor and friend, Mark Suster put it, "I didn't so much want to see a baby-products company make money as I wanted to see him to succeed. He had some magic dust."
In the days that followed Sherman's death, it was no wonder the financial stress was more than he could bear. The company was spending a tremendous amount of money, far more than they could afford, yet nobody was aware but Jody.
In a twisted world turned reality, Sherman was the only one who had access to the company's finances. Even Ecomom co-founder Emily Blakeney was in the dark about the company's bank accounts and expenses.
Just six months after securing nearly $6 million from investors -- and $12 million in total -- the company was out of money. Although his ideas could be brilliant, his money management skills were not.
Sherman had always struggled with money and utilizing it wisely. He struggled with taxes and even committed insurance fraud at the age of 16. This was apparent throughout his life, and even to the end of it, where he had almost no money in his bank account at the time of his death.
After Sherman's death, Ecomom was placed into an "Assignment for the Benefit of the Creditor," which is an alternative to bankruptcy. It has since been bought out by etailz, which operates GreenCupboard.com, and will reopen this summer.
>>Also see: Crowdfunding at Internet Week >>
Just six months ago, Ecomom seemed to be doing well. It's gone into bankruptcy, been bought out and the founder is gone. Employees, board members and investors say they can't believe it all happened so fast.
Sherman had many close friends. He had a wife. He had many investors (65 in all) who wanted to him succeed. He was a figure among the Las Vegas start-up community, who adored both his work and his personality.
Family and close friends are still struggling to find peace. Sherman was even supposed to meet a friend for a movie the day he died. He continued to make plans as if nothing was wrong. As if nothing was going to happen.
But at 11:12 PM, that Sunday night, there was Sherman, 25 miles from his Las Vegas home, dead. No note. No clues. He would've turned 48 five days later.
As the grandson of a World War II veteran, I express my gratitude to all of the men and women who served in the armed forces and for those families that have lost someone in active duty. Thank you.
-- Written by Bret Kenwell in New York
.
Follow @traderboy23
This article is commentary by an independent contributor, separate from TheStreet's regular news coverage.
Bret Kenwell currently writes, blogs and also contributes to Rocco Pendola's Weekly Options Newsletter. Focuses on short- to intermediate-term trading opportunities that can be exposed via options. He prefers to use debit trades on momentum setups and credit trades on support/resistance setups. He also focuses on building long-term wealth by searching for consistent, quality dividend paying companies and long-term growth companies. He considers himself the surfer, not the wave, in relation to the market and himself. He has no allegiance to either the bull side or the bear side.