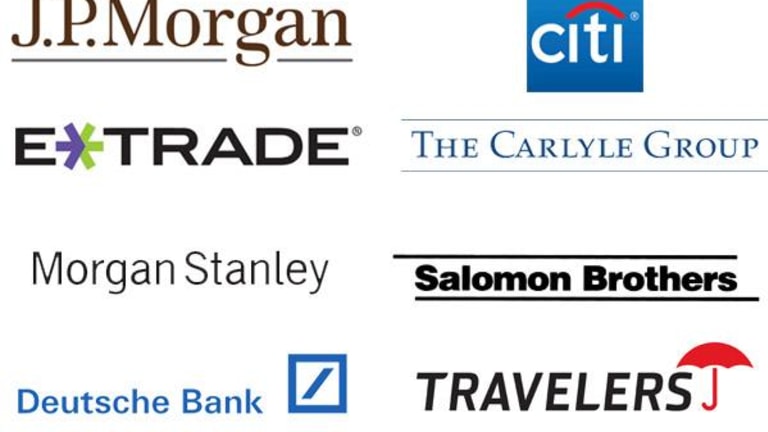 Finance Execs Fill 'Public' Board Seats at Finra, the Regulator that Promises Investor Protection
The powerful Board of Governors at Finra divvies up board seats among 'public' and 'industry' members. So why is Finra letting people from the financial world take the public seats?
When is a Wall Street guy not really a Wall Street guy? When the regulators at Finra are trying to sneak him into a powerful board seat set aside for a representative of the investing public.
Finra, shorthand for the Financial Industry Regulatory Authority, is the Wall Street-funded regulator that oversees stockbrokers and their firms. It's also the operation that runs the most widely used dispute resolution forum for aggrieved investors in an era when the courts are cut off by mandatory arbitration agreements.
A 22-person board of governors sets policy at Finra, authorizing amendments to the rules and setting priorities among issues that range from policing bad brokers to cracking down on firms that trick investors into thinking they haven't paid a commission
Finra's by-laws say the number of public governors should be higher than the number drawn from the industry, and by Finra's count, the breakdown today is 12 public, 10 industry.
But by my count, only eight represent the public -- the result, in part, of the wide berth Finra allows for recent retirees from the finance industry to fill pubic seats. So if you're wondering why things don't always turn out so well for Mom and Pop when they entrust money to a broker, you might ponder the balance of power on Finra's board.
Law professor Benjamin P. Edwards of the Barry University Dwayne O. Andreas School of Law in Orlando, Fl. has just published a draft law review article that takes Finra to task on a number of issues, including its appointment of "tame public representatives" to its board. Edwards says Finra needs a structural overhaul to align itself with its stated investor protection goal.
With all due respect to the professor, "tame" is overly polite. Among the 12 purportedly "public" representatives on its board, Finra has a guy described by Bloomberg as "a leader in financial services technology," another who spent 35 years at J.P. Morgan, an insurance executive who once worked at Citigroup and Salomon Brothers, and a fellow who founded a private investment firm.
It's not that any of the public governors who came from finance lack integrity or valuable experience. The issue is that they're filling the wrong seats.
Consider the two public governors whose bios on the Finra website include only the word "retired," which is Finra-speak for "used to work in finance but we're not going to mention that."
Joshua S. Levine is former CEO at ESP Technologies Corp., a company that provides clearing and other technology services for mutual funds, hedge funds and other asset managers. He also worked at E-Trade, Morgan Stanley and Deutsche Bank. John W. Schmidlin, who joined the management-training program of J.P. Morgan in 1969 and was the firm's chief information officer by the time he retired in 2004, is also described on Finra's roster of governors as "retired."
It is, by the way, Schmidlin's second stint representing the public at a self-regulatory organization. In 2007, Richard G. Ketchum, then head of regulation at the New York Stock Exchange, announced without apparent irony that Schmidlin, who had "served at the center of financial markets," had been named a public representative on the exchange's board.
Ketchum went on to be chairman and CEO of Finra, and retired Aug. 15.
Along with the guys dubbed "retired," there are two public governors whose bios list their current employment at an investment firm and an insurance company.
Randal K. Quarles, founder and managing director of a private investment firm and former partner at the private equity firm The Carlyle Group, also sits on the board of the U.S. Chamber of Commerce, which advocates for "pro-business policies," according to its website. And William H. Heyman, chief investment officer at Travelers, was formerly an executive at Citigroup and Salomon Brothers.
Nancy Condon, a Finra spokeswoman, said in an email that Finra's by-laws say you can be a public governor if you have "no material business relationship" with a broker-dealer or a self-regulatory organization -- other than serving as a public director of the SRO.
You can be disqualified if you had relationships in the industry over the past year, such as officer, director, employee or controlling person at a broker-dealer. There is an exception for people who served as independent directors.
Similarly, consultants, employees, and providers of professional services to self-regulatory organizations don't make the cut unless they wait a year after severing those relationships.
And if you think it takes only a year to lose your allegiance to an industry that's cranked out some of the richest people in the world, I've got some AAA-rated Puerto Rican bonds to sell you.
Edwards says that, in calling for a board that's made up mostly of public representatives, Finra's by-laws signal at least a superficial acknowledgment that it wants to tip the balance in favor of the public. To get it right, he suggests Finra fill public seats with people who don't share the same perspectives, beliefs and biases of people who fill industry seats.
If they were true to the spirit of those by-laws, picking real representatives of investors for public seats, Finra might be paying more attention to the embarrassing studies released this year that revealed how easily a broker could find a new job after being fired.
Earlier this week, the Washington, D.C.-based Securities Litigation & Consulting Group released data showing that 1,314 brokers who had previously been fired found new jobs in the 12 months ending June 30 -- 1.25% of all brokers hired. That's a 50% increase in the percent of hires who had previously been fired in the 12 months that ended June 30, 2008, the consulting group said.
I'll bet that a board with 12 public governors drawn from the ranks of state securities regulators, groups like the Consumer Federation of America, and staffs of university-run securities arbitration clinics would have been laser-focused on those percentages as they began to rise significantly in 2010. Instead, the consulting group's data shows the problem has become progressively worse.
Among its 12 public governors, Finra actually does have some conflict-free people with relevant expertise who you can imagine pushing for the little guy. Among them: Harvard professor Brigitte C. Madrian is an expert on behavioral economics and household finance. Susan Wolburgh Jenah spent 30 years as a regulator in Canada. Leslie F. Seidman is former chairman of the Financial Accounting Standards Board.
But somehow, Finra always gets it only half-right.
In September, Finra will add two people to its public roster. One of them, Hillary A. Sale, is a great choice for a public representative. She is a law professor at Washington University in St. Louis and a respected expert in securities regulation.
The other, Eileen Murray, is co-CEO of the money management firm Bridgewater Associates. She might be a valid contender for an industry seat, but I'm hard pressed to see how she's the right choice to represent the public. Her career in finance began in 1980 at Morgan Stanley, followed by a job at Credit Suisse First Boston before joining Bridgewater.
I hope Sale, who has been critical of Finra in some of her academic work, raises hell on that board. Too bad her fellow governors in those public seats can't all boast her detachment from the industry that pays Finra's bills.
Susan Antilla is an investigative reporter and columnist for TheStreet who has written for The New York Times, Bloomberg and other global news organizations. The opinions expressed herein are hers.