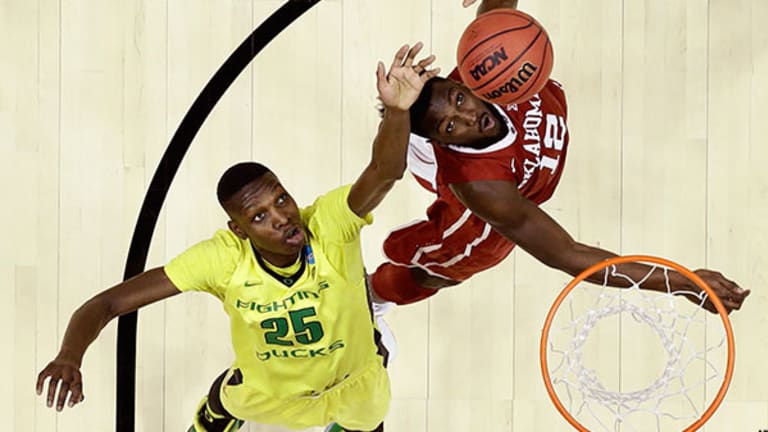 Final Four 2016 Tickets Cheaper Than in 2015
Tickets to the final games of the March Madness tournament in Houston are cheaper this year than last year.
The 2016 NCAA Men's Basketball Tournament has boiled down to four remaining schools, and those planning to attend the Final Four at NRG Stadium in Houston this weekend can expect to pay up for tickets on the secondary market -- but not as much as last year.
With Villanova, Oklahoma, North Carolina and Syracuse all looking to dance into the title game on Monday, fans traveling to Houston will be hit with high resale ticket prices if they want to attend any of the games live. Such big ticket demand is to be expected, too, as high price points have been present throughout the entirety of the tournament.
A number of Final Four ticket options exist for those looking to keep their funds in check, however. According to resale aggregator TiqIQ, Final Four tickets for an All Sessions Pass, which grants access to both Semi-finals games on Saturday and the Championship Game Monday, is posting the highest prices on the secondary market. The average price for the three-game pass is now $1,826.74, making it slightly less expensive than last year's record-setting average of $1,985.36 at Lucas Oil Stadium in Indianapolis. The cheapest All Sessions Pass to this year's Final Four is now listed for $309.
Attending just the Semi-finals games on Saturday is also an option. Final Four Semi-finals tickets for access to both Saturday games currently average $943.33 and the get-in price starts from $192. If looking to solely hit the title game Monday, tickets can be found for as low as $98 each. To compare, last year's Championship Game between Duke and Wisconsin owned a get-in price of $181.
The Final Four will be played at NRG Stadium for the second time since 2011. That year, Connecticut, Butler, Kentucky and VCU competed in the final three games, with UConn ultimately claiming its third national title in school history. Tickets on the secondary market were considerably cheaper five years ago, with 2011 All Sessions passes starting from $212.50, Semi-final tickets listed from $161 and the Championship Game starting at $60.
Villanova enters this year's Final Four after upsetting No. 1 seeded Kansas in the Elite Eight. Oklahoma cruised past Oregon while North Carolina defeated Notre Dame to punch their ticket to Houston. Syracuse may have the biggest storyline, however, as the underdog Orange have the potential to become the biggest Cinderella in tournament history with a win in Monday's Championship Game.
This article is commentary by an independent contributor. At the time of publication, the author held no positions in the stocks mentioned.