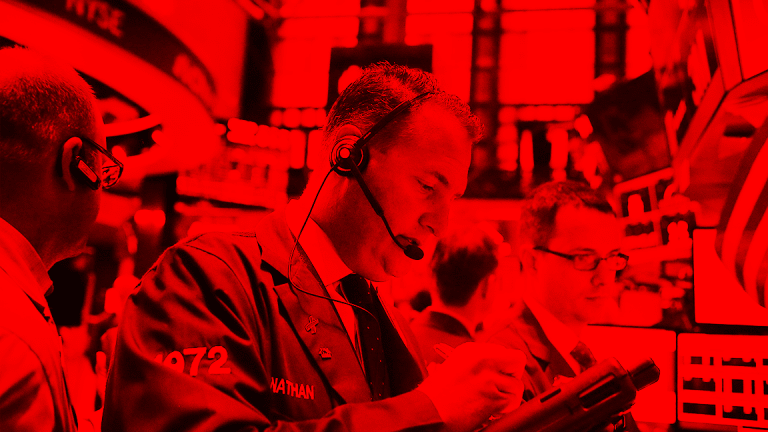 50 Stocks That Could Be Shredded In the U.S. Trade War With China
A trade war with China is a real possibility due to Trump's rising tariff battle with China. These stocks could be hit the hardest in such a war.
Brace for it. 
Considering the escalating U.S. trade war with China, you might want to unload that Skyworks Solutions (SWKS) stock you have been holding for five years. 
Skyworks Solutions is in first place among S&P 500 undefined companies with the greatest revenue exposure to China, according to research (see below) from UBS. Other big names that do a large amount of business in China include Qualcomm (QCOM) , Qorvo (QRVO) , Micron (MU) and Broadcom (AVGO) .
UBS believes the mere prospect of a trade war with China could weigh on shares of many S&P 500 companies with out-sized exposure to China.
"With the IP investigation, we see rising risks of trade actions against China and given inherent difficulties of a tariff on IP, tariffs could be placed on select China imports, which total $500 billion," says UBS strategist Keith Parker. "Thus, headline risk could be notable, but implementation of any tariff would be challenging making a broad impact less likely -- across industries, imports from China are greatest for cell phones, tech hardware, apparel, semis and various consumer goods."
You may also want to put Tesla (TSLA) on the list given the automaker's exposure to the country. The company is fresh off announcing a letter of memorandum to open a plant to make cars in China to help reduce costs. Further, Tesla said recently it will raise prices in China as a result of the trade war. 
More on Tesla's future from TheStreet here.