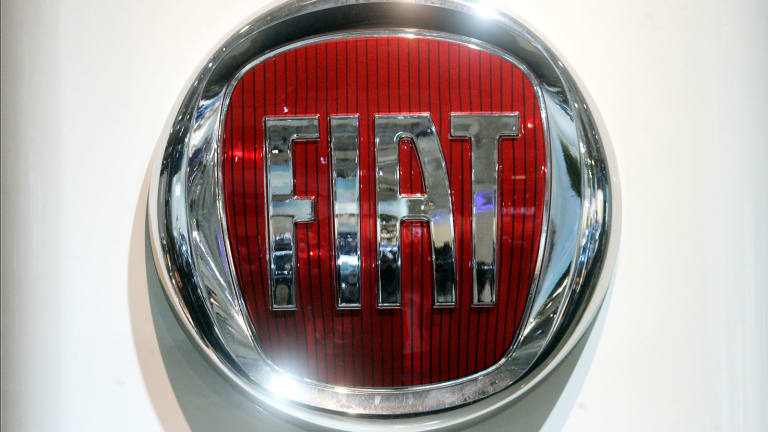 Fiat Chrysler Workers Lean Toward Rejection of Proposed UAW Pact
The UAW could return to bargaining with Fiat Chrysler of turn its attention to Ford or GM.
The UAW could return to bargaining with Fiat Chrysler of turn its attention to Ford or GM.
NEW YORK (TheStreet) -- In a series of votes at Fiat Chrysler (FCAU) - Get Report factories in the U.S., hourly workers so far are leaning toward rejection of a tentative agreement between the company and the United Auto Workers union. 
The agreement, reached two weeks ago, would give all workers bonuses and raises but allows the company eventually to phase out a higher wage scale that older workers have been paid and which FCA and other Detroit-based automakers said is non-competitive. 
If the voting trend continues and results in defeat, FCA could face a strike or a return to negotiations in an attempt to reach a new agreement. The UAW could decide to turn its attentions to Ford (F) - Get Report or General Motors (GM) - Get Report , reach an agreement and then return to FCA. 
About two-thirds of FCA's 40,000 hourly workers in the U.S. have voted in elections held at 37 local unions affiliated with factories, warehouses and other workplaces. Norwood Jewell, UAW vice president, said Sunday it's "mathematically" possible for the agreement to be approved. 
About two-thirds of the workers at FCA's big Jefferson North Assembly Plant in Detroit that builds Jeep Grand Cherokees voted "no" in Friday's election. By Tuesday, the outcome should be clear as four more large plants cast ballots.
In the past three months, Fiat Chysler shares have been knocked down 20% from their high following last year's initial public offering, compared with an S&P 500 that has fallen 10%. 
Workers opposed to the contract have been telling journalists they disagree with several points. The main sticking point, however, seems to be the way the contract would resolve the two wage tiers for younger and older workers. In the run-up to the global financial crisis, the union and Detroit-based automakers agreed to establish a lower wage scale for new hires to help stem losses. But the number of workers earning the lower wages was to be limited. 
The UAW and FCA management wished to abolish the system of two classes of workers, many doing the same jobs, for different wages. But FCA also wished to avoid a return to union wages that are non-competitive with earnings at non-union plants in the southern U.S. and far above what Mexican car plants are paying. 
An analysis of the tentative contract published by the Automotive News said: "If the union's tentative contract with Fiat Chrysler is any indication, the surviving tier will be the lower one: The rich, traditional jobs will go away over time, replaced by a class of auto workers earning less in wages and benefits than the highest-paid today." 
Under the proposed contract, FCA union workers all would receive a $3,000 signing bonus, and entry-level workers in assembly plants would see wages increase to a range of $17 to $25.35 a hour from the $14 an hour under the original accommodation. Workers hired before 2007 would receive two 3% wage increases and two lump-sum bonuses over the life of the contract.
Doron Levin is the host of "In the Driver's Seat" on SiriusXM, Insight 121, broadcast on Saturday at noon or Sunday at 9 a.m.
The writer has no financial interest in the aforementioned companies.