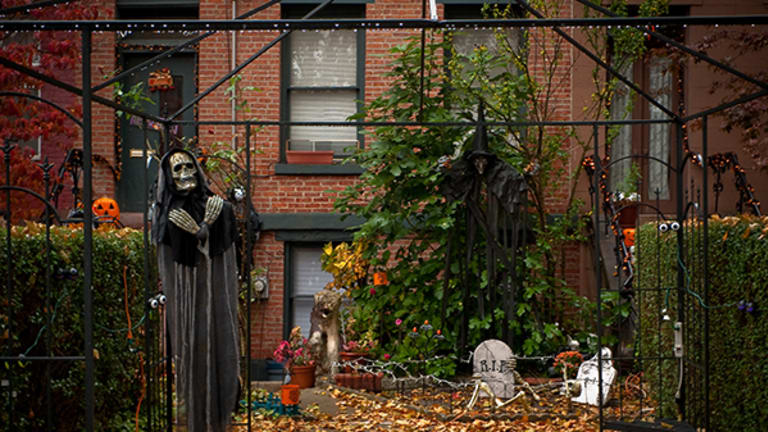 Ferrara Candy CEO Sees Sweet, Not Spooky Trends This Time of Year
Todd Siwak says that about a quarter of the year's candy consumption occurs between August and November. His company's fastest-growing brand, Trolli, produces Gummy Bears.
Let's just put it out there.  Is there anyone who doesn't like candy?  Shouldn't we just admit that we wish that Halloween happened more than once a year? The CEO of Ferrara Candy certainly wishes that were the case. "Of course this is a great time of year to talk about candy," said CEO Todd Siwak. "About 26%, 27% of candy consumption transpires between August and November."
Ferrara is a leader in non-chocolate confections, including that quintessential Halloween treat, Brach's Candy Corn. Ferrara's candy brands include LemonHead, Trolli, and Boston Baked Beans, just to name a few. Ferrara's been satisfying sweet tooths for nearly a century, and some of its brands have been around for generations.
"Chuckles has predominately been around and it's infamous, and it's actually an iconic brand that's growing again for us," said Siwak who added that the gummy and chewy candies segment overall is in a expansion trend. "I would say it's really a matter of demography. What we're experiencing is growth in those sectors that's supported by a millennial and Gen-Z consumer, also a multi-cultural consumer who has taste preferences around that type of sensory experience."  
Ferrara's fastest growing brand is Trolli, with sales up 20% Trolli is the brand behind Gummy Bears, Gummy Worms, and even Gummy Octopus Candy.  Siwak called eating Trollis a "sour and weirdly awesome" experience. 
Siwak said Ferrara is the largest U.S. manufacturer in the non-chocolate confectionary market, with a 25% market share. He added the company focuses on being a low-cost candy producer, and has invested over $100 million dollars in its facilities over the past two years.
That focus has helped the company manage things its can't control, such as rising sugar and corn syrup prices. Siwak said 90% of the company's products sell for $3.50 or below.
On Halloween, the Siwak household will hand out Trolli, which is the CEO's favorite candy. According to the National Confectionary Association, Halloween candy sales will hit $2.6 billion this year.