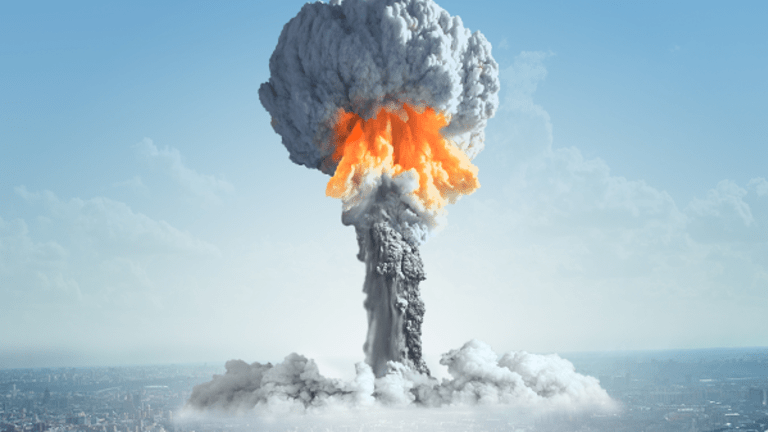 The Federal Reserve Is Now Ready to Blow It All Up
The Federal Reserve has overseen an impressive expansion in stock prices globally. But one has to think it could all end before year's end as the Fed alters its approach to policy.
If you'd like to receive the free "Morning Jolt" newsletter, please register here.
Feeling pretty amazing with all those juicy gains in your stock trading portfolio, huh. You probably feel like an unstoppable investing force that could take down Warren Buffett in an investing challenge. 
Well, get ready for a slap to the face followed by a kick to the groin. With the Fed decision and Yellen's presser just hours away, investors are about to get taken through a door they have never been through before. On the other side is a land where stock prices don't go up every single day and good news on the economy might mean bad news for stocks. It's where stocks trade lower when Fed members (those that are left...) magically appear on TV, sounding slightly more hawkish than the last seven years in the wake of the Great Recession. For with the Fed getting ready to unwind its immense balance sheet, the unprepared stock market is likely poised for a breather as investors adjust for a world of higher monetary risks, higher interest rates and cooling demand from interest rate sensitive parts of the economy. Fortunately for Fed chair Janet Yellen, she will be out in 2018 hawking books on TV and watching the mess from afar. 
Although I am not a doom and gloomer by any means, comments from one well-known bear are worthy of this digital ink. Peter Schiff, CEO of Euro Pacific Capital, told TheStreet's Scott Gamm that it's "impossible" for the Fed to unwind its balance sheet. In turn, he forecasts a recession in the not too distant future. While that may be extreme, Schiff touches on a key point the feel-good-investor must now consider: we have never seen a Federal Reserve try to unwind a balance sheet of this size before, no less against the backdrop of robo-trading and real-time news. Get ready for an interesting October, folks. 
Here is Gamm's full interview with Schiff from several weeks ago. 
What's Smoking Hot
What's hot is the on-camera interview I just had with PayPal (PYPL) CEO Dan Schulman at our NYC headquarters. First segment out shortly, but here are several exclusive takeaways:
1. PayPal's stock has surged 61% this year, blowing away Facebook (FB) , Apple (AAPL) and JPMorgan (JPM) . After talking with Schulman at length, you can see why -- PayPal is really reinventing itself.
2. The coming Apple Pay Cash may not instantly be a major threat to PayPal's popular Venmo for a number of reasons. 
3. PayPal is on the prowl for acquisitions, possibly big ones. Nothing seemed imminent.
More of What's Trending on TheStreet: