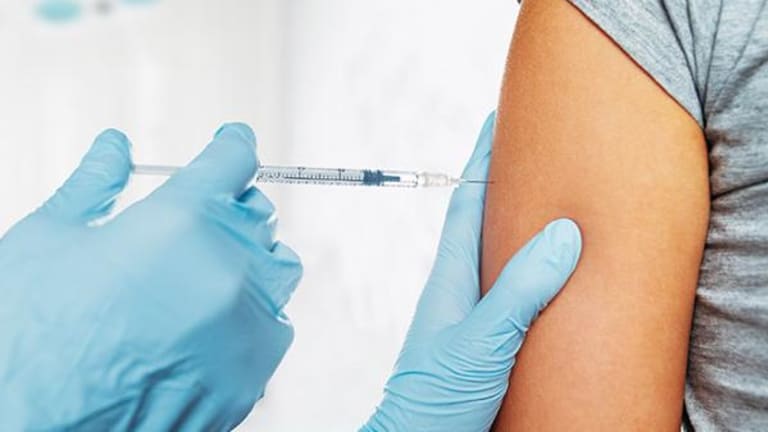 The FOMC Desperately Needs a Dose of Reality: Market Recon
If the Fed still does not understand the impact of e-commerce and the "Gig Economy" upon the Phillips Curve, then it is time for change in the ranks.
"I try to stay as naive as possible so I'm not as aware as much of the risks."  
--Sam Hunt
Naivete From Behind the Castle Wall
Markets largely expected the policy change put into motion by the FOMC at the conclusion of this week's meeting. There was no widespread reaction to the mere roll-off of $10 billion a month from a $4.2 trillion balance sheet. The sudden spurt of strength seen in U.S. dollar valuations, and sudden plunge into weakness by U.S. Treasuries was a sharp reaction to the reinforcement of the idea of a third rate hike for full-year 2017 in December, as well as the incredibly aggressive dot plot going forward over the next two years.
This comes despite the Fed Chair's acknowledged lack of progress regarding inflation, calling the weakness there a "mystery." This also comes as the statement acknowledged the impact of a series of powerful storms doing significant damage to key regional economies. No worries, apparently damage like that just goes away. Thanks, Sparky.
If the Fed Chair still does not understand the impact of e-commerce, as well as the "Gig Economy" upon the Phillips Curve, if the Fed Chair does not understand how the psyche of the public has been scarred by real-life experience, then why is she even there? This is not difficult material to understand. This is no mystery. 
Futures trading at the CME is now pricing in a 74% probability of that December rate hike. How realistic is that? While not letting anyone off the hook for those ridiculous forecasts for the next two years, I think it clear that Janet Yellen did have to come off as hawkish yesterday afternoon. It would be a far less bitter pill to swallow for the financial markets, and the broad economy, for the Fed to back away from a hawkish position, than to ramp up from a dovish one if unsure at this time. That makes sense to me. I do understand painting a hawkish stance going into year end. Now, let the jugglers, plate spinners, and Fed speakers float their trial balloons for the next two months.
About those forecasts. I don't see as realistic the expectation for three rate hikes in 2018, and three more in 2019, if economic growth is to tail off over that time and if consumer level inflation (both at the headline and at the core) were to flatline. This FOMC -- naively as group, in my opinion -- expects all of those conditions to simultaneously co-exist.
You and I, as people who deal in fact, understand better than they do from behind the castle walls of academia that this is not how the real economy works. Hence, why the composition of the FOMC badly needs to, and will likely, change. Hopefully, change to one more reflective of real-world thinking based on actual life experience.
This Is Why the Federal Reserve Sent the S&P 500 Lower on Wednesday
Key Ingredient
So, the U.S. Dollar Index (which, I remind you, currency traders do not look at) spiked in the wake of that press conference to levels in the 92.65 area. The index has cooled a bit overnight. This move represented the largest one-day upward movement seen in that space in many months. Speaking in terms that actually matter, one euro will buy you $1.191 this morning after trading above $1.20 prior to that policy statement, and at less that 1.187 last night. The dollar still buys you a rough 112.5 yen this morning after the Bank of Japan's overnight re-commitment to the artificial manipulation of credit markets and easy money.
This is where conditions could potentially get sloppy for earnings here in the U.S. Our equity markets have done well. We understand that the driver here has been earnings expansion. What remains uncertain, at least to me, is how much credit goes to dollar weakness. I think that this part of the puzzle is probably quite sizable, just looking at the under-performance of the shares of U.S. companies that run largely domestic businesses. I've been exchanging ideas this morning with my pal Douglas Borthwick of Chapdelaine FX, who also thinks about these things at zero-dark-thirty, while the rest of the planet sleeps. Questions arise.
Just how much does the trajectory of the dot plot change as President Trump's footprint becomes more prevalent in the composition of the FOMC? It is no secret that the weaker dollar has been part of the Trump agenda since day one. Should we even take any forecasts extended beyond Janet Yellen's expiration date seriously? Good questions.
It appears to all that the European Central Bank would have to be the next major central bank in need of removing some accommodation. It is also apparent to all that the ECB moves at a glacial pace, and Mario Draghi is probably enjoying some dollar strength for a change. Draghi speaks this morning at 09:30 a.m. ET from Frankfurt. This public appearance by an external central banker will be of key interest to traders as the opening bell rings this morning . He is set to speak on financial stability. I wonder if he even touches currency valuations. 
Volatile Story
CNBC reported last night that Tesla (TSLA) was working with Advanced Micro Devices (AMD) on self diving vehicle technology. This would decrease the firm's dependence upon Nvidia (NVDA) GPUs. Shares of both AMD, and Action Alerts PLUS holding NVDA have been wildly volatile throughout the overnight session. At first, NVDA plummeted, as investors took profits on what has been a hard charger this entire year, especially over the last couple of weeks. On the other side of the exchange, shares of AMD soared. 
This morning, both names are well off of the most extreme prices reached last night. The story did, however, prompt a response from RBC Capital's Mitch Stevens. Stevens notes: "This suggests the value for AI/self-driving remains with the GPU. We think Tesla will use Nvidia chips for the majority of the AI workloads, while some AMD chips will be developed for specific computing jobs." He adds, "Overall, we think Nvidia remains as the primary workhorse/engine while AMD chips are used for specific applications to avoid giving Nvidia 100% of the AI content in self-driving vehicles."
What does this mean to the investor/trader? Most of you probably know if you follow me, that I am long NVDA shares and have been a strong supporter of that company. While I do still think that NVDA could be one of those fairy tale stories that comes along only once in a blue moon, there really is never a wrong time to ring the register -- in any winner.
If you are in this name, then you are probably looking at some sizable gains. That is, unless you really just got into the name recently. Technically, the name does look overbought. That's nothing new in this space, but the stage is set for some consolidation, or at least some base-building. I am a long-term investor (In this name, not every time I speak). I am not going anywhere, but I probably need at least an 8% downward move from last night's close to prompt me to even consider adding to my long after the spike that we have seen, then followed by this still under-developed story.
Macro
08:30 - Initial Jobless Claims (Weekly): Expecting 302K, Last Week 284K.  The expectation is for a third consecutive week of volatility for this series following the storms that hit eastern Texas, Louisiana, Florida, and Georgia. Will we see a print of 300K this week? I have seen projections as high as 325K for today's number. The thing is, this hurricane season is already much worse than usual, and it's still early. The four-week moving average, currently standing at 263,250, is at this point not a useful tool for the economic analysis of this series.
08:30 - Philadelphia Fed Manufacturing Index (September): Expecting 17.7, August 18.9. The "Philly Fed" came off from levels of growth that were just amazing this summer. Don't get me wrong, the manufacturing sector in the Philadelphia district is still red hot, as evidenced by still-strong readings for New Orders as well as Unfilled Orders. That said, these levels in a strong economy would be sustainable. This survey is the highest profile of all of the regional Fed district surveys that we see on a monthly basis. This one also happens to be the macro event of the day.
09:00 - FHFA HPI (July): Expecting 0.4%, June 0.1% m/m. As far as home prices go, this measure of single family homes with mortgages backed by either Freddie Mac or Fannie Mae will not raise any eyebrows. The folks who focus on home prices will wait until Tuesday's Case-Shiller release before casting judgement upon July's performance.
10:00 - Leading Indicators (August): Expecting 0.2%, July 0.3% m/m. Speaking of macroeconomic data points that nobody follows, I give you the Conference Board's Index of Leading Indicators. Truth be told, there are probably some economists that will cite this number somewhere, but not a single trader will make a single trade based on how this one turns out. Everything in it has already been priced in anyway.
10:30 - Natural Gas Inventories (Weekly): Expecting +65B, Last Week +91B cubic feet. Market prices for Natural Gas hit four-month highs on Monday, and then did it again on Tuesday, before a Fed-inspired spike in U.S. dollar valuations led to some profit taking yesterday. Still, the storms have added some value to this commodity as the summer cooling season comes to a close, and with the needs of winter still far enough out. This series appears headed for a 25th consecutive weekly build today. You would think that I would remember one of these weeks, and not have to count the weekly prints. Nope.
Sarge's Trading Levels
These are my levels to watch today for where I think that the S&P 500, and the Russell 2000 might either pause or turn.
SPX: 2535, 2524, 2513, 2505, 2498, 2492
RUT: 1458, 1451, 1446, 1439, 1428, 1422
Today's Earnings Highlights (Consensus EPS Expectations)
Before the Open: SCHL (-1.34)
After the Close: PSDO (0.32)
Get Morning Recon delivered directly to your inbox each market day. Click here to sign up for e-mail delivery of Stephen "Sarge" Guilfoyle's Morning Recon, Jim Cramer's Daily Booyah! or other great free newsletters from TheStreet.
Don't miss these top stories on TheStreet:
At the time of publication, Guilfolye was long NVDA, short TSLA equity, although positions may change at any time.