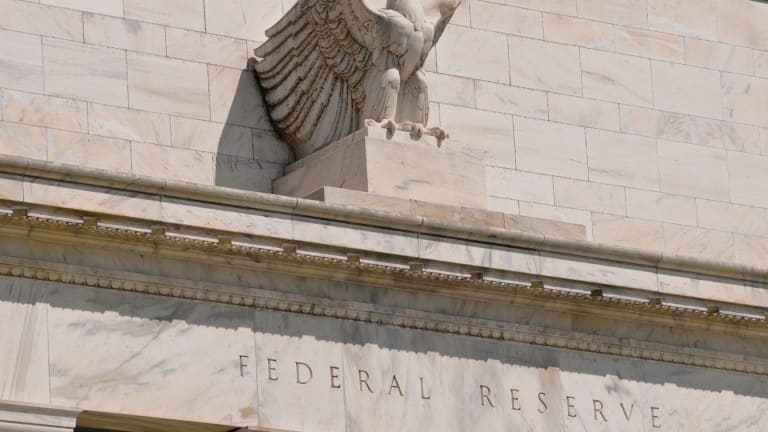 Even the Fed Needs a Finance Refresher
Federal Reserve employees really do know more than others about finance, which is comforting as the central bank considers raising interest rates. But most of them need a periodic refresher.
NEW YORK (TheStreet)-- It turns out that Federal Reserve employees really are smarter than the rest of us about finance, but a majority of them would still benefit from reviewing the textbooks periodically. And that's a lesson for everyone else.
The findings are from a new report by the National Bureau of Economic Research titled, "Employee Financial Literacy and Retirement Plan Behavior: A Case Study." The study, conducted in 2013, used five questions to test the knowledge of 3,357 Fed employees, approximately 16% of the total Federal Reserve System workforce.
On the first three questions, which were considered relatively basic, the Fed employees easily surpassed the achievement of the general population with a much higher proportion of correct answers for the same questions.
"The Federal Reserve workforce is substantially more financially knowledgeable [...] than the general population," the report by Robert Clark, Annamaria Lusardi and Olivia S. Mitchell states.
One of the easier questions was on risk:
Is this statement True or False? Buying a single company's stock usually provides a safer return than a stock mutual fund. True, False, Don't Know, Refuse to Answer
That question was answered correctly by 85% of Fed employees. Only 71% of the general population got it right. (The answer to that question is "false." Mutual funds, like the
Vanguard 500 Index
(VFINX) - Get Vanguard 500 Index Inv Report
, are less risky because they own many stocks and good performance by some can make up for poorer performance by others.)
In addition to the three easy questions, there were two harder ones, which had not been tested against the same general population. That's where the Fed workers stumbled. A question about how contributions to a 401(k) retirement plan would affect after-tax income seemed to stump them, with less than half (43%) answering correctly.  Based on the performance in the first three questions, it's probably reasonable to assume that the general population would have fared even worse than the Feds.
Overall, only one third of the Fed employees got all five questions right.
"It's a little surprising that the performance wasn't even higher," says Robert Clark, one of the report's authors and a professor of management at North Carolina State University in Raleigh, N.C.
The good news from the quiz wasn't so much that the Fed folks are more knowledgeable -- which may be comforting as the central bank considers raising interest rates against a backdrop of wild gyrations in global markets -- but that the mere act of taking the short test had a positive impact on responders' behavior.
"The financial literacy survey/module had a significant positive effect on employee retirement saving," the report states. Specifically, the quiz-takers were about 40% more likely to to start contributing to their workplace retirement plan than those who didn't. In addition, the report notes that people with more financial knowledge contribute more and hold a larger portion of stocks in 401(k)-type plans than do those who are less knowledgeable. Both behaviors are considered financially savvy.
"That's one of the reasons that people need periodic education nudges," says Clark. "It's not a one-time deal, but targeted informational details can influence people." Or in simple terms, reminding people about financial fundamentals can be very helpful in getting people to understand how to put their money to work towards retirement.
The report ends with the following idea: "Since there were no negative impacts of exposing savers to more information and education, programs intended to boost retirement saving could be of substantial value."
That's particularly true given that one in 10 American workers didn't save anything for retirement "this year or last," according to a new survey from BankRate.
A request for comment from the Federal Reserve Board of Governors was not immediately returned.
This article is commentary by an independent contributor. At the time of publication, the author held no positions in the stocks mentioned
.