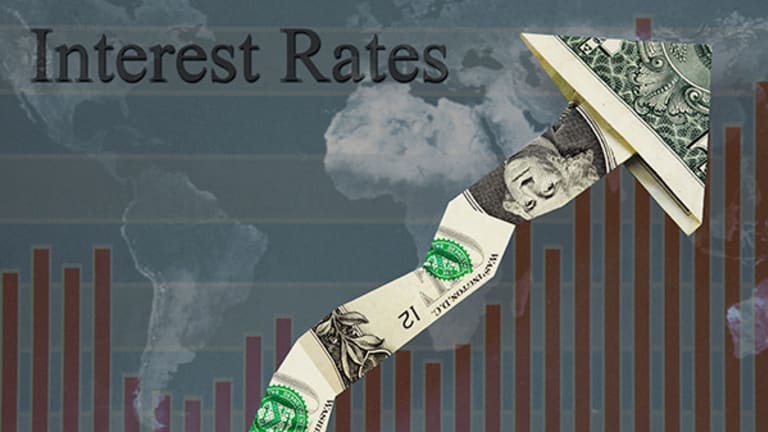 Fed on Interest Rates Is Just One of 3 Uncertainties Markets Face
The possibility of a rate increase is weighing on investors. However, two more variables may be adding to the confusion.
A speech by a Federal Reserve governor Monday on interest rates caused the market to churn before closing higher, following a big drop on Friday.
Investors need to brace themselves for a few more surprises, which could create even more volatility.
Here are three uncertainties that could lead to excessive market fluctuations and affect global investments. Given the complicated relationship between these uncertainties, global investors must remain cautious and re-balance their portfolios in order to ride out excessive market fluctuations in the near future.
1. Rates 
On Monday, Fed Governor Lael Brainard hinted at the Chicago Council on Global Affairs that the central bank needs to be cautious about increasing rates too early.
Market watchers have been focused on the Fed all year, after it raised rates in December. Since then, the fed funds rate has been kept within the range of 0.25% and 0.5%.
This year, the Federal Open Market Committee has met five times to discuss rates. The next two-day FOMC meeting is scheduled for next week.
Until then, any rate-related news or commentary is likely to affect the markets and could send stocks lower if investors think that the Fed will raise rates.
2. Divergent policies of global central banks
The divergent policies of global central banks are causing confusion for the markets. As central banks in Europe and Japan take steps to fix their own economies, the Fed may be gearing up for tightening its monetary policy.
Recently, Bank of Japan Governor Haruhiko Kuroda, tried to clear up the confusion that led many to think that monetary policies by the central bank have been disconnected from economic data and its own objectives such as price stability.
With the European Central Bank's easy monetary policy, stimulus may extend beyond next year, according toThe Financial Times.
One of the major problems lies in the fact that central bank policies have become more complex, with a mix of monetary, regulatory and quantitative policies affecting their decisions, Paul Donovan, global chief economist at UBS Wealth Management, told Bloomberg. 
Markets are finding it difficult to fathom the impact those will have on the economy, he said.
Central banks may be running short of monetary policies that will stimulate their economies and may resort to fiscal policies if things shape up for the worst. 
3. U.S. presidential election
The markets continue to face the uncertainty of the 2016 U.S. presidential election in November. 
Voter satisfaction with the two major-party candidates was at a two-decade low and has declined even further, according to a study by the Pew Research Center.
And because Democratic candidate Hillary Clinton is considered more establishment, she is seen as a safer bet than Republican candidate Donald Trump.
If he were to win, it could cause global volatility, leading to currency wars with countries such as China and Japan, which would affect the dollar. 
On the other hand, a Clinton win could boost sectors such as clean energy, entertainment, hospitals, media and technology. But her suggested reforms for Wall Street could spark a sell-off in the financial sector.
This article is commentary by an independent contributor.