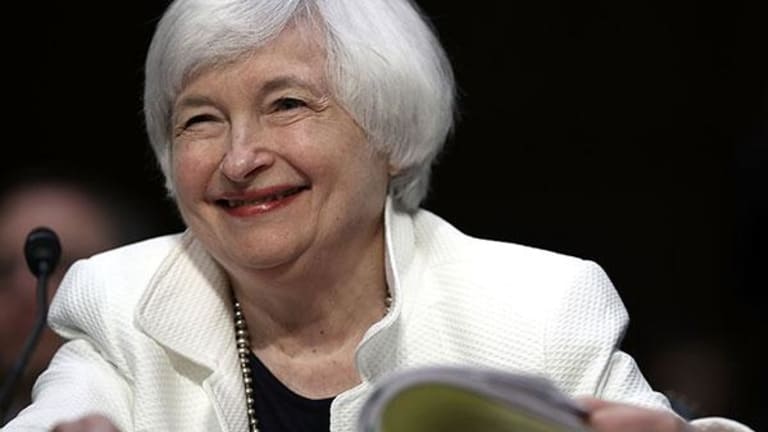 Fed Leaders' Recent Remarks Reflect Different Perspectives on Rate Hike, Adding to Market Volatility
It now seems more likely that there will be a rate hike in December than next week.
The Federal Open Market Committee (FOMC) will meet Sept. 20 and 21 to great anticipation. 
FOMC determines interest rates, and with the economy on solid footing, there has been a vigorous debate about whether the group, which is made up of seven members of the Board of Governors of the Federal Reserve, the New York Federal Reserve Bank President and four of the remaining 11 Reserve Bank presidents, will recommend a rate hike. The Fed appears split between more hawkish members who believe the economy is strong enough to justify a rate hike and those who favor waiting for more dramatic signs of improvement. 
Following favorable reports on unemployment, inflation and consumer demand, a number of observers of U.S. monetary initially felt that FOCM would recommend a hike this month. But lately, the general opinion is that FOMC will wait until its December meeting. 
The Fed last raised the interest rate that banks are charged by a quarter of a point last December. Monetary policy has been a major issue in recent years with Fed critics believing that its soft money policies are artificially propping up the economy. Fed supporters credit it for maintaining the economy's continued if unspectacular growth. Fed policies have even become a presidential campaign issue. Republican candidate Donald Trump has been particularly forceful in his Fed criticisms saying last spring that he would replace Fed Chair Janet Yellen.
Below is a round-up of what a number of the FOMC members said over the past month about a potential interest rate change. Sept. 12 was the last day for Fed officials to publicly express their opinions before a weeklong blackout period.
On Aug. 16, New York Fed president William Dudley, said that he believed a rate hike "is possible" at the Sept. 20-21 policy meeting. Following his remarks, U.S. stocks dipped to their lowest in two weeks. Among sectors most sensitive to Fed rate changes, the S&P telecommunications index and utilities declined considerably.
On Aug. 25, Kansas City Fed President, Esther George said that she believed it was time to raise interest rates. Her views echoed St. Louis Federal Reserve Bank President James Bullard, who told CNBC in August that the September Fed meeting might be an apt time to raise interest rates. On Sept. 1, the Cleveland Fed President Loretta Mester said that with the employment and inflation target, there was a "compelling" case for a gradual interest rate increase.
These comments contrasted with the views of some Fed officials who felt that it would be better to raise interest rates sooner than later. The markets fell sharply on Friday after the Fed Reserve President of Boston, Eric Rosengren dropped hawkish hints on Sept. 8. He said, "My personal view, based on data that we have received to date, is that a reasonable case can be made for continuing to pursue a gradual normalization of monetary policy."
Still other Fed officials were more cautious, including Yellen. On Aug. 26, she said that "the case for an increase in the federal funds rate has strengthened in recent months." But she also added, "decisions always depend on the degree to which incoming data continues to confirm the Committee's outlook." The Fed Vice Chairman Stanley Fischer, told Bloomberg in an interview on Aug. 30, that interest rate changes are data-driven and did not signal a clear rate change, though he pointed out that Yellen's remarks were consistent with the possibility of two rate hikes in 2016.
On August 26, Federal Reserve Governor Jerome Powell told Bloomberg, "My view is, and has been, we should be on a program of gradual rate increases - we can afford to be patient." His move was considered as cautious since he said that demand was weak in the other part of the world and inflation was below target.
Fed Governor Daniel K. Tarullo repeated his cautious assessment on Sept. 9. In an interview with CNBC, he said, "I wouldn't foreclose that possibility [of raising rates this year]... What is optimal right now is to look to see actual evidence that the inflation rate would continue to go up and would be sustained at around the target."
On Sept. 12, in the most recent speech by a Fed member member, Fed Governor Lael Brainard hinted at the Chicago Council on Global Affairs  that the central bank needed to be cautious about increasing rates too early. Within minutes of her speech, the Dow shot up roughly 150 points, and the S&P 500 closed more than 1% higher.
This article is commentary by an independent contributor. At the time of publication, the author held no positions in the stocks mentioned.