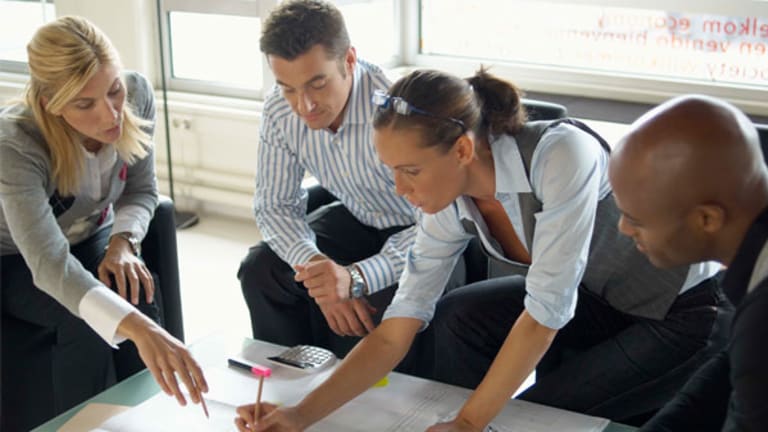 Publish date:
Fear of the Fed Returns: Today's Outrage
Fear of the Fed is returning -- there's no reason for it yet -- but it's still a good thing.
Fear of the Fed is returning -- there's no reason for it yet -- but it's still a good thing.
Updates with details from Bernanke speech in 4th paragraph.
NEW YORK (
) -- Everywhere I look, people are fretting about the possibility that the
Fed
may soon start tightening up monetary policy and eventually even raise interest rates.
We are all on pins and needles as the world's most prominent central bankers gather in Jackson Hole, Wy. for the next two days.
Some are even starting to take bets on whether the Fed may raise rates as early as mid-2010.
But for all the anticipation ahead of Fed Chairman Ben Bernanke's comments this morning, all he did was stoke the speculation about when things will get back to normal. He talked about the U.S. economy being
on the verge
of a recovery but he also cautioned that credit still isn't flowing freely.
The trillion-dollar question remains: How will Bernanke shift monetary policy back to an interest-rate driven control valve and close down the floodgates that have been propping up financial services companies from
AIG
(AIG) - Get Report
to
Citigroup
(C) - Get Report
to
GE's
(GE) - Get Report
Capital Finance unit?
If Bernanke keeps interest rates at the near-zero level for too long, inflation could rear its ugly head and stymie the economic recovery that may be taking hold. If he shuts off the money pump too soon, the credit that keeps consumers spending could dry up and choke off sales of everything from
Ford
(F) - Get Report
cars to
Whirlpool
(WHR) - Get Report
appliances.
Pontification on these issues is rampant across the financial media spectrum today. Funny how a gathering of bankers in a little resort town can stir up the babble.
Of course, it's all just talk. No one knows how this will play out and nothing is actually going to happen today.
Nonetheless, I find it encouraging that fear of the Fed is returning. I look forward to the day when a Fed rate announcement actually matters again.
Then we'll know that the markets are back to normal.
But by most accounts, that won't happen this year.
--Written by Glenn Hall in New York.
Glenn Hall is the New York-based Editor in Chief of
TheStreet.com
. Previously, he served as deputy editor and chief innovation officer at
The Orange County Register
and as a news manager at
Bloomberg News
in Frankfurt, Amsterdam and Washington, D.C. As a reporter, he covered business and financial markets, worked in both print and television in the U.S. and Europe, and conducted in-depth investigative coverage at
The Journal-Gazette
in Fort Wayne, Ind. His work also has been published in a variety of newspapers including
The Wall Street Journal
,
The New York Times
and
International Herald Tribune
. Hall received a bachelor's degree in journalism and political science from The Ohio State University and a certificate in project and program management from Boston University.