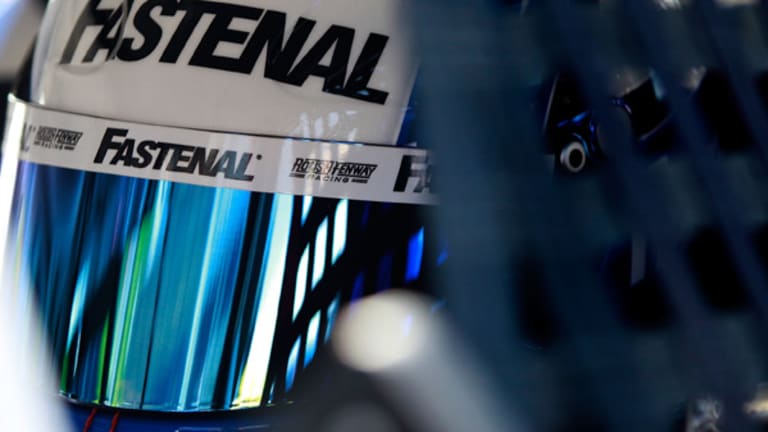 Fascinated by Fastenal
If you held this stock since 1987 you would be up almost 35,000% -- about five times the return Apple has provided.
If you held this stock since 1987 you would be up almost 35,000% -- about five times the return Apple has provided.
NEW YORK (TheStreet) -- Sometimes really good things come disguised in boring, mundane and misunderstood disguises. There's no mistaking a company like Starbucks (SBUX) - Get Report, what they do and how they make their profits.
But I don't want to find the next Starbucks -- although I wouldn't mind. I want to find the next
Fastenal
(FAST) - Get Report
and as their stock symbol tells me, I want to find it "FAST"! That sounds daunting, but in analyzing a company like Fastenal perhaps we can find some clues.
It's hard to find a stock that has performed better than Fastenal over the last 25 years. If you had owned this stock beginning in 1987 you'd be ahead by almost 35,000%. That's about five times the return that
Apple
(AAPL) - Get Report
has provided.
Of course I must admit I was surprised to learn that on Oct. 13 founder and Executive Chairman Robert Kierlin sold 100,000 of his FAST shares at $45.26, equal to $4.526 million dollars. I felt a whole lot better when I learned that Kierlin still owned as of Oct. 14 -- are you sitting down -- 12,910,000 shares. At the closing price on Oct.19 of $44.74 that means his stake in the company is a staggering $578 million.
For those who are mathematically challenged, that's well over half a billion dollars of equity in this diversified conglomerate. Why not? After it reported its earnings on Oct. 11, we learned that FAST, which has zero debt and levered free cash flow of more than $227 million, in the quarter ending Sept. 30 racked up earnings growth (year-over-year) of almost 13%!
They increased their trailing-12-months revenue growth by 10.4% to $3.07 billion. That's an impressive $10.39 of revenue per share on gross profits of $1.43 billion. This company is a money-generating machine that sells, if you'll excuse the pun, everything from nuts to bolts (but no soup).
FAST is a wholesale and retail supplier of fasteners -- including a range from screws and washers to concrete anchors and wire ropes -- in industrial and construction markets in the U.S. and internationally. Things must not be bad in the construction industry, in spite of what you read in the headlines.
In addition, the company's "salt of the earth" customers include farmers, truckers, railroads, mining companies, federal, state and local governmental entities, schools and retail vendors. As of Dec. 31, 2011, it operated 2,585 stores and employed 15,431 full-time employees. The company was founded in 1967 and is headquartered in Winona, Minnesota.
Now I don't want to give you the wrong impression about FAST. They sell so many other "things" -- like fleet vehicles and electronic testing devices -- and the only way to get a complete overview is to visit
.
Make smarter trading decisions and provide investment ideas that could help make you richer. Bryan Ashenberg does the dirty work so you don't have to!
Speaking of pictures, the chart below spans the past five years and helps us see how FAST's share price has been driven by the company's tremendous success with cash flow.
data by
Increasing cash flow helped the stock hit its 52-week high earlier this year of $55.05. Since then the stock has corrected almost 19%. Yet it is still selling at over 32 times current earnings and almost 27 times forward (1-year) earnings.
A recent
Wall Street Journal
article about Fastenal addressed their rich valuation. "That premium seems justified, and not only because of Fastenal's track record. Its FAST Solutions concept has placed thousands of vending machines on-site with clients in recent years, virtually ensuring their business while cutting costs."
The
Journal
article made the case that the company's margins keep moving steadily upward. After all their profit margin is a positive 13.31% and, just as importantly, their operating margin is over 21%. The article also reminded that with all Fastenal's amazing growth, their "U.S. market share remains below 2% in a highly fragmented business."
Bottom line is that there's plenty of room for more growth, although that is dependent on a more robust U.S. economic climate. The analyst forecasts for same-store sales apparently factors in slower same-store growth in upcoming quarters, but that seems already baked into the share price.
The 50-day simple moving average for FAST's stock price has been below the 200-day SMA since the beginning of July. Since the intraday low on Aug. 2 of $41.48 the shares have moved in a rather narrow range between $41.75 and the Oct. 11 high of $47.17.
Keep an eye on this remarkable company and if you're considering it as an investment do what Jim Cramer recommends and buy incrementally on days the stock corrects. At $42, its annual dividend (84 cents) delivers a yield-to-price of 2%, which is better than the yield on a 10-year Treasury bond.
As of the time of publication the author is neither long nor short any of the companies mentioned in this article.
Jim Cramer and Stephanie Link actively manage a real money portfolio for his charitable trust -- enjoy advance notice of every trade, full access to the portfolio, and deep coverage of the latest economic events and market movements.
This article is commentary by an independent contributor, separate from TheStreet's regular news coverage.