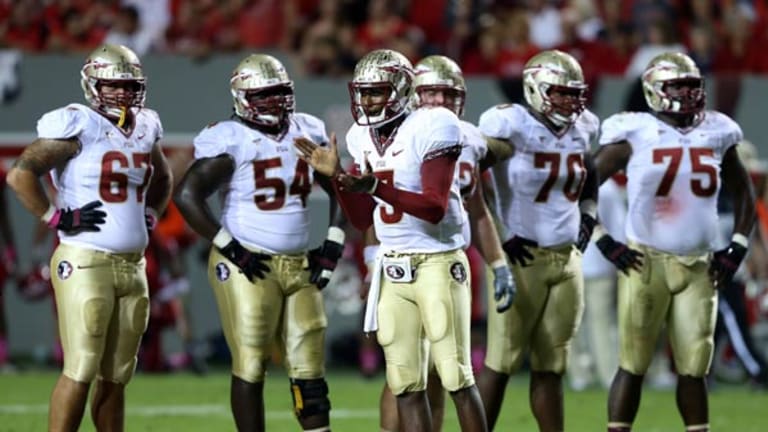 Fantex Marries Sports and Investing
Soon you'll be able to buy shares in NFL players. But consider this a fun diversion rather than a significant part of your investment portfolio.
NEW YORK (TheStreet) -- Many Americans follow the stock market and pro sports passionately.
A company called
Fantex
has devised a platform to marry these two interests. It allows its members to buy "shares" in professional athletes.
The value of the shares should rise and fall based on these athletes' performance on the field, and on their success with commercial endorsements.
When I first read about this yesterday I tweeted:
Invest in pro athletes' careers? Insane or perfect marriage of the two things we care most about?
This appears to be the next step in the evolution of fantasy sports leagues. Participants in a fantasy football league have their own teams. They draft real players and score points in the fantasy league based on how their players are performing on the real-life gridiron.
When a player is injured or is not playing as well as expected, a team "owner" may bench that player or try to make a trade to improve the fantasy team's prospects.
There are estimates that more than 30 million Americans play fantasy football. They spend an average of $200 for each league in which they participate.
Participants spend even more money on research services to try to gain an edge on their competitors. Of course, they often spend money on authentic NFL merchandise, too. Most leagues award cash prizes to the winner, but the real driver is participants' egos.
Fantex is offering a chance to take a financial stake in a player's future. The first athlete that Fantex has signed is Houston Texans' star running back Arian Foster.
The structure of Foster's deal with Fantex is that most of the proceeds from the initial public offering will go to Foster in exchange for 20% of any future football-related income, which appears to be defined as salary, endorsement money and income as a broadcaster.
This is Foster's fifth year in the NFL, and his career got off to a great start. His yards per carry fell sequentially from 2010 to 2012, but they bounced back in 2013.
This season he is on pace for another great year, but his team is struggling with a 2-4 record, which is mostly attributable to quarterback Matt Schaub's struggles. Schaub has thrown an interception that resulted in a touchdown in all six games.
If the team continues to struggle, then it is possible that Foster will have more carries.
But that points to another risk.
One estimate puts the average NFL career at only 3.2 years because of injury and the wear and tear that athletes suffer because of hits. Obviously, running backs such as Foster receive a lot of hits. Player contracts are not guaranteed in the NFL. A player might sign a long-term, lucrative contract but get cut at any time.
Other NFL players may follow Foster's lead, because Fantex allows the players to transfer a significant portion of their career and contract risk to a pool of investors.
Fantex will also have immediate credibility with NFL players because Hall of Fame quarterback and Denver Bronco executive John Elway is on Fantex's board of directors.
Using Fantex to invest in a player seems to me more like buying a call option on that player than buying a share in him. And you don't know when that option will expire.
In that sense, investors might want to consider this more of a hobby or diversion in which to put some "play money" rather than a serious part of one's investment portfolio.
At the time of publication, Nusbaum had no positions in securities mentioned.
This article is commentary by an independent contributor, separate from TheStreet's regular news coverage.