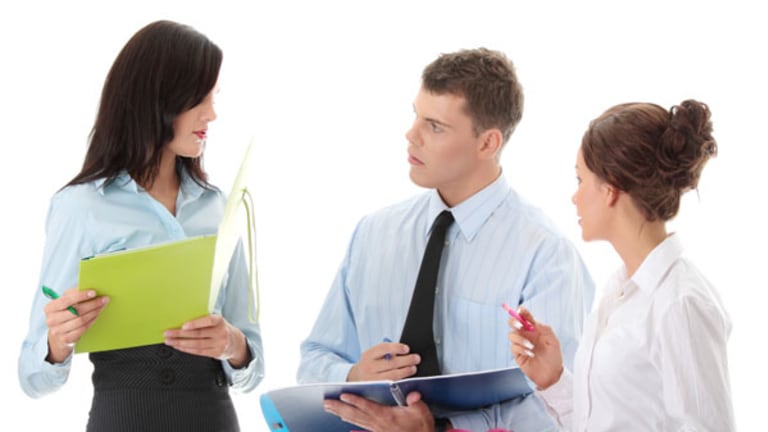 Facebook's Scorched Earth
If IPOs are not engineered for investors to profit, support for new issues will vanish.
NEW YORK (TheStreet) -- Just when you thought the Facebook IPO fiasco couldn't get any worse, UBS (UBS) - Get UBS Group AG Report parachutes in and prominently moves to the top of the victims list with a Facebook-related trading loss that could be as much as $350 million.
The three goats in this saga --
Facebook
(FB) - Get Meta Platforms Inc. Class A Report
,
Morgan Stanley
(MS) - Get Morgan Stanley Report
and
Nasdaq
-- will continue the finger-pointing at one another. Ultimately Nasdaq will need to reach quite a bit deeper and come up with more than its opening offer to settle the matter with $13.7 million in cash and $26.3 million in supposed trading-cost rebates.
And then once it finishes with Jamie Dimon and
J.P. Morgan
(JPM) - Get JPMorgan Chase & Co. Report
-- and barely before the water pitchers can be refilled -- Congress will drag that trio of culprits into the same hearing room for the perfunctory upbraiding. After a lecture or two about Wall Street screwing the little guy (again), everyone can go home with the mission accomplished and closure to the matter. Right?
Actually, no. That's not how this one plays out.
Why? Because the Facebook IPO fiasco has left an unthinkably wide swath of scorched earth in its path. The equity capital markets are badly shaken, confidence is broken and trust has been destroyed. In short, the damage is deep and will be long lasting.
The story of what went wrong has been exhaustively reported, but little has been said about the implications of this epic failure.
Pierpont Morgan famously made loans based on character, not collateral. However, collateral will do just fine -- thank you very much -- for today's investors in bonds.
In the equity markets, trust is everything. Investors trust that management is capable, honest and has interests that are fully aligned with those of stockholders. They trust that corporate governance is sound and that independent directors act in the interest of stockholders. They trust that financial results are reported accurately. Most importantly, participants trust that the market is not a rigged game and that investors have an opportunity to earn returns over time commensurate with the risk that they willingly accept for being at the bottom of the capital structure.
Nowhere is that trust more severely tested than at the time of a company's IPO. Investors rightly demand a price discount in the form of a lower valuation as appropriate compensation for providing capital to an unseasoned issuer. If all goes well -- as should be expected most of the time -- the result is the IPO price "pop." Historically, this number has been about 15%.
But underwriters serve two masters: The issuer and the investor. And the balance is precarious. For the issuer and the early investor and founders lucky enough to sell shares in the IPO, the goal is to get the highest price possible. For the investor, the goal is simply to provide the IPO pop of 15% -- at least.
However, in Facebook's case, it appears underwriters may have "engineered" the IPO for no IPO pop. For evidence, witness the IPO's pricing above the initial range, the sale of more shares in the IPO by early investors, founders and employees to avoid a lockup period and consequently the creation of greater public float post-IPO, which tends to limit against the potential for the traditional pop.
The underwriters would probably say they were trying to protect their retail clientele against a big pop and drop. But if the pricing and sizing of IPOs is not engineered for a fundamental return to IPO investors, especially for larger companies like Facebook that have already achieved substantial growth before their IPO, investors won't make money in IPOs over time. As a result, they may stop investing in new issues and allocate their capital elsewhere.
It's really that simple. The venture capital industry is Exhibit A in how this game works. Median returns have been abysmal for a decade and limited partners are now looking elsewhere for opportunity.
Without successful IPOs, there is inadequate (or worse, no) return for the venture capitalists and others who provide risk capital. Without this risk capital, there is no capital formation. Without the capital formation, there is no innovation and job creation. It's a very vicious spiral.
Up to Facebook's IPO on May 17, the year had been solid for new issues. There had been 64 IPOs raising $10.7 billion in aggregate gross proceeds. Of the 64 new issues, 38, or 59%, had increased in price, with a median aftermarket return of 9%. In the month since the Facebook offering, there have been no new IPOs and 14 companies have withdrawn from the process altogether, not including those companies that have postponed their plans to go public.
The JOBS (Jumpstart Our Business Startups) Act signed into law on April 5 was designed to make it easier for emerging growth companies to go public. Over time, this legislation should prove very helpful in reinvigorating the IPO market.
The more immediate antidote is a far simpler one, and one that doesn't require a Congressional hearing, blue ribbon commission, or reform on Wall Street. It's simply for investors to be able to profit by investing in IPOs. Animal spirits will be stirred, risk capital will follow and the results will be beneficial for all.
Unless and until a new auction market disrupts the status quo (unlikely for at least the near future), the current system for underwriting new issues will remain unchanged. Under this system, it is in the collective best interests of investment banks to save the goose that lays the golden eggs.
This can be achieved by pricing each new IPO -- one at a time -- so that the balance is tipped in favor of the investor. It takes a long time for scorched earth to regenerate itself to a productive state. This should be Wall Street's real lesson and takeaway from the failed Facebook IPO.
This article is commentary by an independent contributor, separate from TheStreet's regular news coverage.
Timothy J. Keating is the Chief Executive Officer of Keating Capital, Inc., a business development company that specializes in making pre-IPO investments in innovative, high growth private companies that are committed to and capable of becoming public. Previously, he held senior management positions in the equity and equity derivative departments of Bear Stearns, Nomura and Kidder, Peabody in both London and New York. He is a 1985 cum laudegraduate of Harvard College with an A.B. in economics.