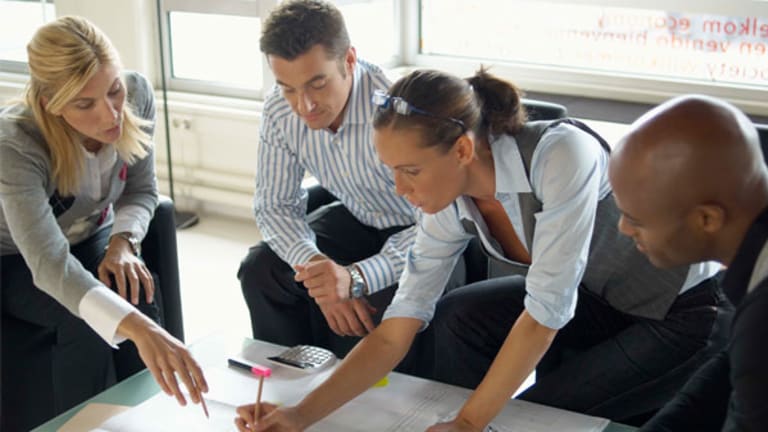 Facebook's Mobile 'Surprise'? Media, Analysts Need a Clue
When you're wrong and a short squeeze ensues, outcomes you didn't expect aren't necessarily 'surprises.'
When you're wrong and a short squeeze ensues, outcomes you didn't expect aren't necessarily 'surprises.'
NEW YORK (TheStreet) -- I'm convinced that if the Facebook (FB) - Get Report initial public offering didn't happen the way it did, we wouldn't be having this conversation right now. Because, when you think about it, it really is a dumb conversation.
Or maybe I give the media that, for better or worse, control the conversation, too much credit. We probably would be having this conversation even if the IPO didn't go awry.
Like Mark Zuckerberg said on Facebook's
, "mobile is the most misunderstood aspect of Facebook today."
This is one of those dumb conversations I can't believe we're actually having.
Here's how it goes --
The same thing happened with Apple (AAPL) - Get Report re: iPad mini pricing
-- the media concoct a wholly inaccurate, out-of-context, hysterical story.
Companies Struggling to Monetize Mobile!
Technically, you can consider that oft-regurgitated headline the truth. But you could also point out a six-month-old's inability to walk.
The migration from desktop to mobile, like the transformation a baby's body and mind undertakes as it morphs into a toddler, is a massive undertaking. We're talking about large-scale phenomena here, not some pedestrian shift in sentiment. This is world-changing stuff.
It took time to develop. Therefore, it should not be surprising that it takes time for companies to capitalize. Frankly, it really hasn't taken that much time at all. It just feels that way because of all of the misinformed, headline-grabbing, meme-creating media hype.
I can't keep track of how many times I posted
mobile ad revenue projections from eMarketer
showing how Facebook as well as
Twitter
,
Google
(GOOG) - Get Report
,
Pandora
(P)
and others are not only making money in mobile already, but set to explode and lead a multi-billion-dollar market.
It was all so obvious. That's what makes it so difficult to explain. There was and is nothing to explain. We already know this. We knew. We know.
We live in a
tap the touchscreen and it appears
world. That's great. However, technological progress and convenience has allowed an unprecedented impatience to permeate society. We no longer have realistic expectations, particularly as investors.
Solid, sustainable businesses take time to grow. You spot trends, you invest, you ride out the waves, you get your payoff. Or, you were wrong and you lose, hoping strategy and discipline helps ease your pain.
But that's not the culture of investing the media instill.
Instead, it creates an absurd story. Sells it as reality. And then, when it appears it's about to be proven wrong, the media spits out headlines like this one from
Reuters
:
Facebook's Mobile Surprise Allays Growth Fears
Yes, just like a $329 iPad mini from Apple, it was a "surprise" only to the minions who passed off stories and "analysis" poisoned by falsehoods and lack of patience as objective fact.
We got it wrong from the get-go. Now, it looks like we'll be proven wrong so we'll just call the whole thing a "surprise."
What a business.
I'm not surprised. Mark Zuckerberg is not surprised. And, happily, neither one of us is caught in a pretty nasty short squeeze this morning.
At the time of publication the author had positions in FB and P.
This article was written by an independent contributor, separate from TheStreet's regular news coverage.
Rocco Pendola is a private investor with nearly 20 years experience in various forms of media, ranging from radio to print. His work has appeared in academic journals as well as dozens of online and offline publications. He uses his broad experience to help inform his coverage of the stock market, primarily in the technology, Internet and new media spaces. He has taken a long-term approach to investing, focusing on dividend-paying stocks, since he opened his first account as a teenager. Pendola, 37, is based in Santa Monica, Calif., where he lives with his wife and child.