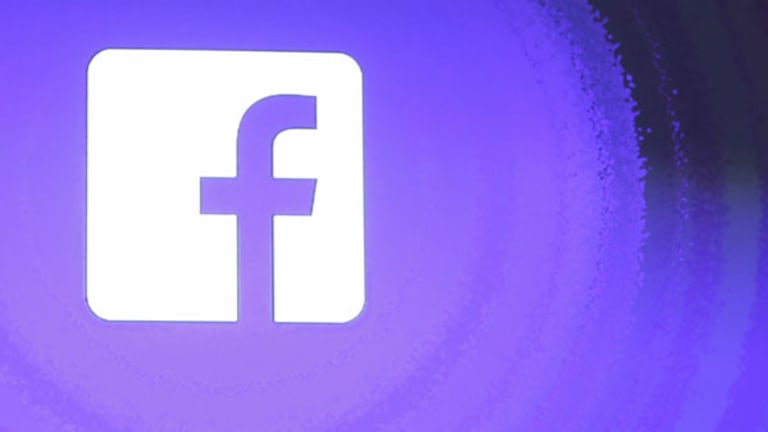 [video] Facebook to Test Pop-Up Video Ads
Facebook begins a limited test of in-line, roll-over video ads. There's also a new 'Dislike' icon on the way.
Facebook begins a limited test of in-line, roll-over video ads. There's also a new 'Dislike' icon on the way.
NEW YORK (TheStreet) -- Facebook (FB) - Get Report will test adding pop-up video advertisements on users' news feed pages.
According to an announcement on Tuesday, Facebook will start rolling-out new videos this week designed to allow advertisers "to tell their stories to a large number of people ... in a short amount of time -- with high-quality sight, sound and motion."
Engineers have been busy working to find a way to incorporate video ads into its system. Officially, Facebook said it has been working to make all videos -- not just advertisements -- easier to watch on its platform. Facebook said it believes that effort has already begun to pay off with a 10% increase of "views, likes, shares and comments."
An undisclosed select group of users will begin seeing ads for the movie "Divergent." The videos will begin playing as soon as the ad scrolls into view. Facebook explained:

Rather than having to click or tap to play, videos will begin to play as they appear on screen -- without sound -- similar to how they behave when shared by friends or verified pages. If you don't want to watch the video, you can simply scroll or swipe past it.
If the video is clicked or tapped and played in full screen, the sound for that video will play as well.
At the end of the video a carousel of two additional videos will appear, making it easy to continue to discover content from the same marketers.
On mobile devices, all videos that begin playing as they appear on the screen will have been downloaded in advance when the device was connected to Wi-fi -- meaning this content will not consume data plans, even if you're not connected to Wi-fi at the time of playback.
The new advertisements will operate on both computer and mobile platforms.
Pop-up ads are not the only changes Facebook is making to its service. According to allfacebook.com, users will soon be able to choose from an additional selection of what it calls "Stickies" best know for the upturned thumb "Like" icon. Messenger app users will soon be able to adorn comments with a new Stickies such as a hand holding flowers, a hand holding a heart and, for the first time, a "Dislike" thumbs-down button.
The company also announced a new feature allowing users to contribute funds directly to nonprofit organizations via their Facebook accounts. The new "Donate" mechanism will appear next to "Posts" at the top of the a user's News Feed page.
-- Written by Gary Krakow in New York.
To submit a news tip, send an email to tips@thestreet.com.