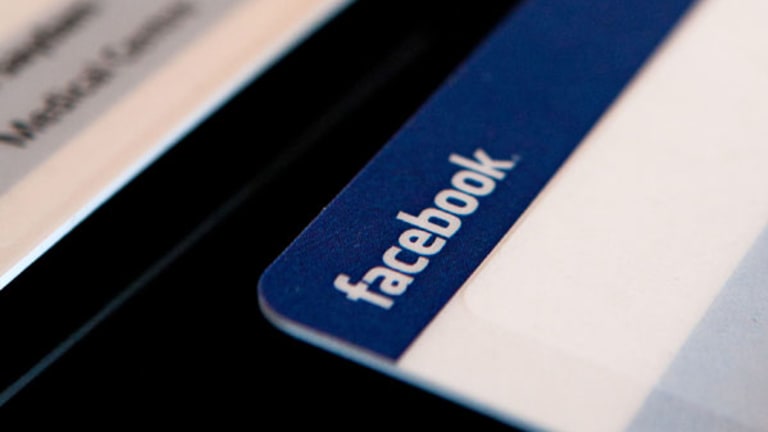 Facebook, the Gaming Network
Facebook's success as an investment is tied less to its status as a social network than as a network for gaming.
NEW YORK (TheStreet) -- Facebook (FB) - Get Free Report claims to be a social network, but it's increasingly a gaming network. That's where the money is.
Gaming takes time, so the market is something of a zero-sum game. Gaming is a bit like music in that tastes differ. My daughter, for instance, is a social gamer, while my son is into console strategy games. The time they take from games is mostly taken from TV. I have the set to myself these days.
The big news in gaming over the last few years has been the rise of social gaming, which started with games like Farmville from
Zynga
(ZNGA) - Get Free Report
, which my daughter played for months. Notice I wrote "played." In social gaming, trends rise and fall like pop songs.
Social games don't require much bandwidth and they are relatively simple. By seizing this ground, Facebook has become the dominant gaming platform.
During a speech at this week's GameDev Conference in San Francisco this week Sean Ryan, the Facebook head of game partnerships who came over from
News Corp.
(NWS) - Get Free Report
in 2011, delivered some big numbers on the success of this strategy.
Also see: Apple Just Released Another 'Cheap iPhone' >>
There are now 250 million gaming users on Facebook, the company paid $2 billion to developers over the last year, and over 100 developers took home over $1 million of that money, as reported by WebMediaBrand's site
Facebook's big news at the conference was that it's
ready to pay developers in local currency
.
Ryan acknowledged that Facebook's niche is in casual games, like Farmville. The latest in this line is Candy Crush Saga from
King.com, of London, England.
But by being the home of such games Facebook is at the center of a $3 billion business, he said.
WebMediaBrand's
site tracks Facebook game usage. Its numbers are revealing.
The
top developers
are mainly the names you know including Zynga ,
Microsoft
(MSFT) - Get Free Report
and
Yahoo!
(YHOO)
along with some new European-based game makers such as King.com.
Ryan wants to grow Facebook with what he calls "core" games, which are deeper, more similar to console games, adding that a number of such titles will come out on Facebook soon.
But to a panel of leading-edge game developers covered by
Thomas Claburn of Information Week
, Facebook is fading and developers are fleeing its toxic "get rich quick" mentality. Facebook's days as the social gaming frontier are over, according to these developers, and the big growth will come elsewhere.
You can call that
, but history shows investors need to listen closely. It's not just the games and the game companies that change quickly but the gaming platforms.
Just 15 years ago David Sheff wrote in
about how
Nintendo
had taken over the market and would dominate for years.Nintendo has since risen and fallen a number of times, and currently its Wii U game console is the industry's "disaster of the year," as even
Nintendo was eclipsed by the
Sony
undefined
PlayStation, which was eclipsed in the U.S. by the Microsoft Xbox.
Microsoft itself built a big market in PC games that played like console games, and the leader in that business is
, whose Steam platform manages distribution but is now threatened by Microsoft's own Appstore, which wants to emulate
Apple
(AAPL) - Get Free Report
and take over that end of the business. (Thus Valve is building its own console, the Steam Box.)
Also see: BlackBerry: The End Game >>
What Facebook is trying to do is climb up the stack of complexity, from the low-end casual and social games played by my daughter to the high-end console strategy games played by my son. All I can say is if it can get those two together it will be a first. And, like a family dinner, it won't last.
At the time of publication, the author was long YHOO, NWS and AAPL.
This article is commentary by an independent contributor, separate from TheStreet's regular news coverage.