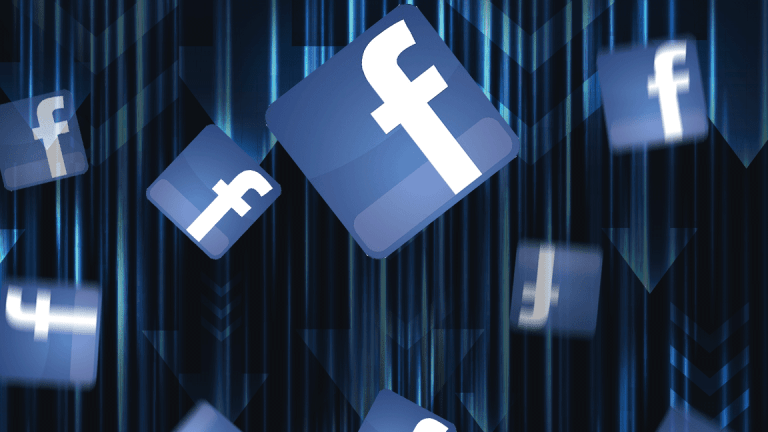 How Facebook's Stock Could Plunge 50% Following Cambridge Analytica Firestorm
Facebook's Mark Zuckerberg must act quickly to address the Cambridge Analytica situation or he risks losing investor support. Investors try to battle back from Monday's market rout.
Almost Friday.
The Next Shoe to Drop at Facebook
Sad, but true story. I had a dream last night that I got into the office and saw Facebook's (FB) - Get Facebook, Inc. Class A Report stock plunging 50% in premarket trading on no fresh news related to the Cambridge Analytica disaster or other data breach. Upset I couldn't find the answer for the full-on crash, I went to farm out some stories on Action Alerts Plus Apple (AAPL) - Get Apple Inc. (AAPL) Report spending $175 billion to buy Netflix (NFLX) - Get Netflix, Inc. (NFLX) Report . Hey, this is a dream. But as I sit here Tuesday, why couldn't Facebook's stock plunge 50%, maybe not in a single day but over the course of six months? The answer is that there is nothing preventing it from happening. What you saw with the 7% dive on Monday was speculative trades being unwound. What gets Facebook's stock into free-fall is lost confidence on the part of major institutions -- lost confidence in leadership (Mark Zuckerberg may hiding in his office right now in a stinkie hoodie, while Sheryl Sandberg's Instagram suggested she may be running for president instead of guiding Facebook through this) and lost confidence in a business model that has minted money for years. Facebook's top three institutional holders are a who's who of long-term minded investors: Vanguard, BlackRock and FMR hold a collective 18% of Facebook, according to Bloomberg data. I am curious what the outspoken Larry Fink at BlackRock is thinking about Facebook right now. Fink is no stranger to tearing companies a new one if he perceives them as not doing right. Obviously these three holders aren't liquidating their holdings overnight (if at all), but if the terrible news flow continues their inevitable selling could put severe pressure on Facebook's stock. That, in turn, could cause other institutions to sell. Then down 50% becomes a reality. Special note: Hat tip to Jim Cramer's Action Alerts Plus on locking in big gains on Facebook BEFORE Monday's rout.  
Speaking of Stock Market Rout
On the positive side, Monday's market rout didn't stem from any new information on the economy or life-altering event from the Trump administration. What's  alarming about the action was that investors cashing in on hot tech names such as Facebook and Amazon (AMZN) - Get Amazon.com, Inc. Report didn't put that cash to work in "value" industrial names in the Dow or S&P 500. I despise this term, but you can say this is a "risk-off" environment at least until Fed Chairman Jerome Powell navigates his first presser and exits the stage alive. In the meantime, I am reminded of this wisdom from my Feb. 20 interview with Blackstone's Byron Wien, who made a case for stock prices retesting the February lows. "We have more evidence that interest rates are rising, that inflation is going to be more of a problem. Average hourly earnings are increasing. I think commodities prices are going to be increasing because of world growth. I think we will have more talk about inflation. The bond market rally that began in 1982 is over. So interest rates are going to be rising. I think all of this will be tough for the stock market. The Fed will be tightening. The European Central Bank will be tapering. So, there will be a less accommodative monetary policy environment. I still think the market will end the year higher than we started, I just think we will go down and test the lows again."
Around the Horn
BlackBerry's undefined new security deal with Action Alerts Plus holding Microsoft (MSFT) - Get Microsoft Corporation (MSFT) Report underscores everything we learned about the company's transformation last year from CEO John Chen. Watch here. Powell is likely to announce he will hold press conferences at every Fed meeting this year. Communication is key for the central bank at the moment.
Receive the free Jolt newsletter here. 
More from the JoltArchives: