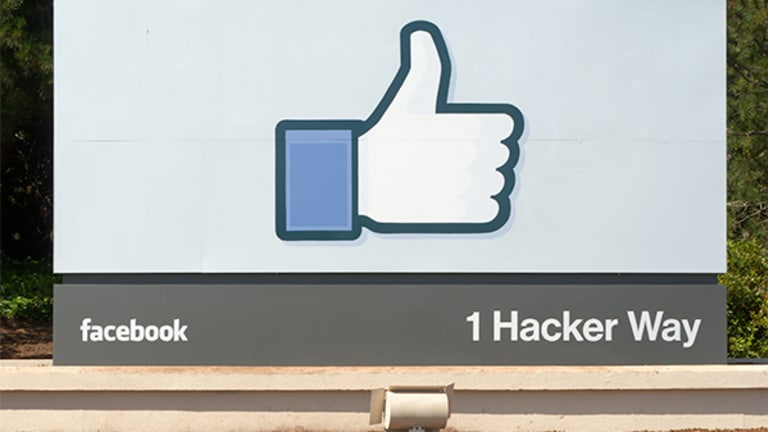 Facebook's Third-Quarter Earnings: 3 Things to Watch
A few factors may weigh in on the balance sheet of Facebook, but revenues from its strategic acquisitions and geographical expansion may continue to reflect strongly in its balance sheet.
You spend hours on Facebook (FB) - Get Meta Platforms Inc. Report , which brings revenue to the company. Multiply your time on the social network by a billion (roughly the number of daily active users) and you might start to get some idea of how Facebook has grown and its importance to the world of advertising -- and to investors.
data by
With an increasing user-base of nearly 1.5 billion monthly users, the company remains the top social platform. On some days, over a billion people use Facebook. Facebook will report earnings today and analysts expect big revenue and profit increases over previous quarters. If shares continue to rise apace, Facebook could join technology peers Apple, Alphabet (Google) and Microsoft in the coveted $300 billion market cap club.
With that in mind, here are three things to watch: 
1. It's All About Advertising

Advertising remains Facebook's major source of revenue.
In 2014, Facebook derived 92.7% of its revenues from advertisement. According to Zacks Report, the important factors that may contribute towards Facebook's growth in the future include its increasing online and mobile advertising spending, increasing engagement apps and 65 strategic acquisitions as of August 2015 (excluding Instagram and Whatsapp).
The primary driver of Facebook's growth is its mobile platform. The ad revenue from mobile was 76% of the total in the second quarter. The company is aggressively trying to monetize Instagram by featuring advertisements from all kinds of businesses across the globe. By launching apps that create time-lapse videos, photo collages, and looping short videos, the firm is trying to increase its audience and engagement.
2. Geographical Expansion
This year, Facebook CEO, Mark Zuckerberg met leaders in the emerging markets of China and India, in hopes to expand the company's growth opportunities in emerging markets. So far, Facebook has been kept away from the world's largest emerging market, China, due to the country's strict state regulations and censorship. Even considering this huge loss of potential market share in the Asian region, Facebook continues to remain strong across the globe.
The social network giant intends to provide free Internet by partnering with Indian Telecom service provider Reliance Communications. India is home to the world's second largest group of Facebook users. With internet.org, the company hopes to collaborate with wireless carriers to provide connectivity at affordable prices in emerging markets. Recently, the company announced its plans to provide free internet to countries in Africa and Asia, which have very low penetration rates.
3. Rising Cost and Expenses

In the first quarter of 2015, Facebook showed a decline in profit, owing to heavy spending on long-term initiatives, people and data centers. The company continued to face high costs and expenses over the past few quarters. The number of employees also showed an increase of 52% in the last quarter.
This latest earnings report may capture the effect of the strong dollar on the firm's revenues, which could reduce its foreign earnings. In its earnings call report in the second quarter of 2015, the strong U.S. dollar severely impacted the revenue. According to Facebook CFO Dave Wehner, "Had the foreign exchange rates remained constant with Q2 2014 levels, our total revenue this quarter would have been approximately $330 million higher."
This article is commentary by an independent contributor. At the time of publication, the author held no positions in the stocks mentioned.