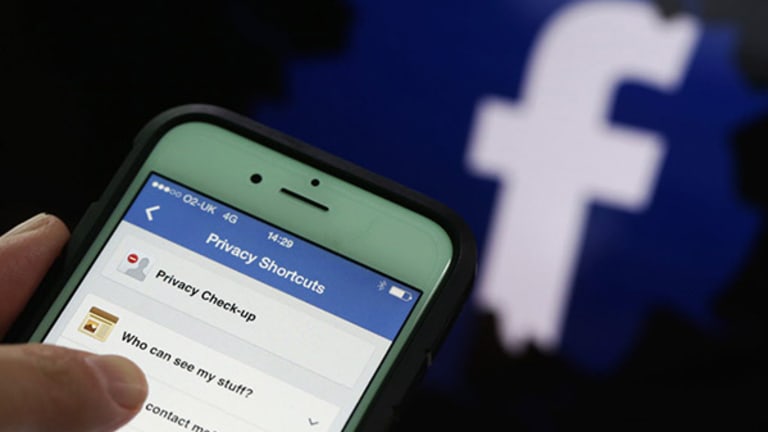 Facebook's Earnings Make the Stock's Valuation Look Reasonable
Facebook's recent earnings release and continued growth put its forward price-to-earnings ratio at a sound level.
Stock valuations of a few top technology companies have been out of this world for some time. Consider that Amazon.com is trading at 308 times trailing price-to-earnings (P/E) ratio and 76 times forward P/E and that Netflix is trading at 286 times trailing P/E and 102 times forward P/E.
At the start of 2016, Facebook (FB) - Get Report would have been a member of the high valuation list, with its trailing P/E at over 100, but the company's most recent quarterly report, in combination with a string of solid earnings reports has brought Facebook's valuation down to a reasonable level.
Facebook released quarterly earnings on Wednesday. The company made $0.97 in earnings per share (EPS) minus one-time items on revenue of $6.43 billion. These figures beat Wall Street estimates of EPS of $0.82 revenue of $6 billion. But more importantly, the $0.97 EPS combined with the last three quarterly earnings of $0.77 in Q1 2016, $0.79 in Q4 2015, and $0.57 in Q3 2015 bring Facebooks trailing P/E down to just 40.
Facebook is a holding in Jim Cramer's Action Alerts PLUS Charitable Trust Portfolio. See how Cramer rates the stock here. Want to be alerted before Cramer buys or sells FB? Learn more now.
While that P/E is based on earnings prior to one-time items being backed out, analyst Mark Mahaney at RBC Capital believes Facebook will post GAAP EPS of $3.02 for all of 2016 and $4.32 for all of 2017. If Mahaney is correct about full-year 2016 GAAP earnings, that would still give Facebook a P/E of just above 40 and if the $4.32 EPS is 2017 is correct, that gives Facebook a forward P/E of just 28.
A P/E of 28 times puts Facebook in line with companies like Microsoft or Alphabet. But what's amazing is that neither Microsoft nor Alphabet are putting up quarterly earnings growth figures of 94% when compared to last year or revenue growth of 59%. No one is growing as fast as Facebook, while trading at what should be considered a reasonable valuation.
Alphabet is a holding in Jim Cramer's Action Alerts PLUS Charitable Trust Portfolio. See how Cramer rates the stock here. Want to be alerted before Cramer buys or sells GOOGL? Learn more now.
But before you double-down on Facebook with expectations that this growth can continue, understand that comps will be tougher to beat, thus making it more difficult to post crazy percentage growth figures.
That said, from a strict valuation standpoint the stock looks attractive today, and that could bring in a new type of investor who previously wouldn't have considered owning Facebook because of its high valuation.
---
A blistering financial storm is about to hit our shores. When it hits, weak companies and their investors will be washed away. You need to put yourself on solid ground. And that doesn't just mean changing your investment allocations or loading up on cash. I'll show you how to protect yourself and also prosper. Click here for our free report: Seven Survivor Stocks.
This article is commentary by an independent contributor. At the time of publication, the author held positions in Facebook, Amazon.com, Alphabet, Microsoft, LinkedIn, and Netflix.