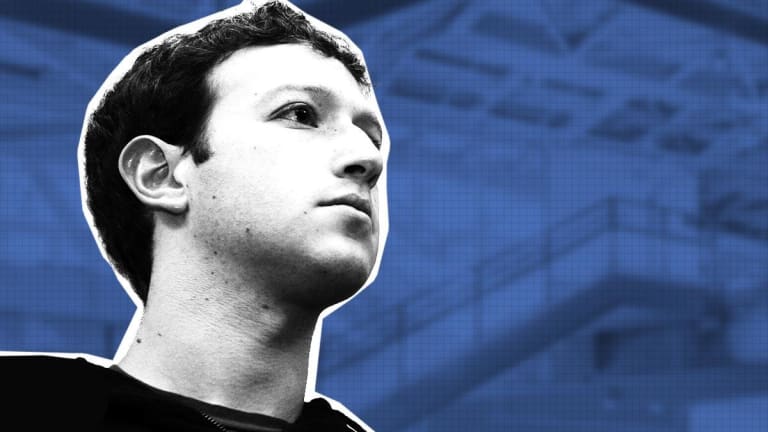 Why Facebook's Core Business Needs to Start Executing Like Instagram
While Instagram and to some degree WhatsApp have seen very good product execution, Facebook proper's has been hit-and-miss.
The untapped potential of Instagram, along with that of Facebook Messenger and WhatsApp, gives Facebook (FB) a good shot at eventually rejuvenating its slowing revenue growth.
However, Mark Zuckerberg's company also needs to protect its flank along with the way. To keep producing some measure of growth from its core platform, which -- in large part via news feed ads -- still appears to account for the lion's share of its revenue.
And given that Facebook is now seeing engagement pressures and flatlining user growth for its core platform in North America and Europe, which between them account for over 70% of its revenue, pulling this off might require Facebook to improve its product execution for the service. And to some extent, Facebook Messenger's as well. 
Last Thursday, Facebook's stock tumbled almost 20% thanks to its guidance on revenue growth and operating margins. Shares fell another 2% on Monday.
Facebook is a holding in Jim Cramer's Action Alerts PLUS member club. Want to be alerted before Jim Cramer buys or sells FB? Learn more now.
Instagram, which has seen its monthly active user (MAU) base double over the last two years to over one billion, has been doing a superb job with its product execution. This is reflected not only by its total MAU growth, but also the strong uptake seen for Instagram Stories, which has racked up over 400 million daily active users (DAUs) in two years, and the Instagram Direct messaging service. And though it's early days, Instagram's new IGTV platform, which supports longer videos from content creators, also seems to be doing well, judging by early reactions and the amount of content being shared through it.
WhatsApp, which now has over 1.5 billion MAUs, has also done a decent job on the product side of things, even if one can argue it should have been more aggressive about launching new services and monetizing its app. WhatsApp messaging and calling activity has continued growing rapidly, and the app has added over 450 million DAUs for its Stories product (known as Status) since it launched in early 2017.
On the other hand, Facebook proper's execution has been very hit-and-miss. Over the last few years, the company has pulled the plug on a number of apps and services developed for its core platform after they saw limited uptake. The list includes everything from a Snapchat alternative (Slingshot) to a Flipboard alternative (Paper) to an anonymous polling app (tbh) to a custom Android interface (Home) and dialer app (Hello) that integrated with its core platform.
And judging by both recent reports and personal observation, Facebook's Watch professional video platform hasn't lived up to expectations since launching summer. Facebook's decision to be more restrictive with which creators are allowed on Watch than Instagram has been with IGTV appears to be backfiring.
Likewise, though Messenger's product teams have done a good job in areas such as gaming and business messaging services, using its much-hyped Messenger Bots platform can be a frustrating experience for consumers, forcing them to have conversations with chatbots to conduct basic transactions and information requests. Tencent's (TCEHY) WeChat app arguably has a better solution for receiving content from and conducting transactions with third parties through a messaging app, via its popular Mini Programs.
In addition, as of May, Facebook had only 150 million DAUs -- slightly over 10% of total DAUs for its core platform and Messenger -- for the Stories product built into its core platform and Messenger (known as Facebook Stories). And even many of these DAUs appear to be a by-product of Facebook's decision last fall to start letting Instagram Stories users cross-post their content to Facebook Stories.
Anecdotally, Facebook Stories sharing activity appears to remain much lower than that for either Instagram Stories or WhatsApp Status. Facebook recently predicted that social sharing via Stories will surpass sharing via feeds at some point in 2019. For now, what this likely means is that while the total amount of sharing being done is rising thanks to Stories, a lot of sharing is shifting from Facebook's very well-monetized core app to Instagram, which remains somewhat less-monetized, and WhatsApp, which is barely monetized for the time being.
Meanwhile, throw in the fact that...
Instagram and WhatsApp's user bases, though enormous, are smaller than that of Facebook proper's.
Stories monetization is in its early stages even on Instagram.
A minority of Facebook users appear to be sharing less data that can be used for ad targeting, following the rollout of new privacy tools
Passive social feed consumption appears to be seeing some pressure -- both Facebook and Twitter's  latest earnings reports suggest this -- as users spend more of their free time watching Stories, engaging in private messaging or simply using other digital entertainment sources such as Netflix and YouTube.
...and Facebook's guidance for its annual revenue growth to slow by a high-single digit percentage sequentially in both Q3 and Q4 becomes more understandable.
Facebook's core platform still has a lot going for it. Some of the platform's services, such as Groups and Marketplace, have seen strong adoption. Moreover, while execution for Facebook's main news feed hasn't been perfect, it has been reasonably good, with legions of users still loading it daily to see what at least some of their friends and family are up to. And on that count, Zuckerberg's recent decision to prioritize social sharing and interactions on the news feed relative to passive media consumption is probably a wise one.
And from a revenue standpoint, the scale, data and targeting/measurement abilities of Facebook's core platform guarantee it will remain a vital marketing platform for millions of advertisers large and small. These strengths should also give the company some more room to grow ad prices, even if that growth now seems to be slowing a little.
However, the days of Facebook being able to count on non-stop North American and European usage growth for its most lucrative platform have come to an end. And that means there will be a price to be paid if the platform's product execution doesn't become more Instagram-like.