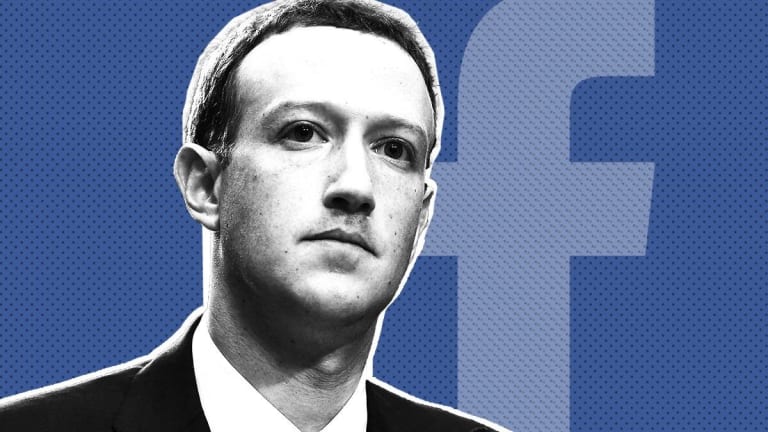 Facebook's Constant Stream of Negative News: The Real Impact
Facebook's past attitudes towards data collection, together with the nature of current media attitudes towards the company, set the stage for additional controversies next year.
Much like some of the prior scandals that Facebook (FB) - Get Report  was hit with, this week's controversy over the privileges given by the company to some third-party apps isn't as bad as some of the first headlines about it would imply.
However, that might be cold comfort at this point. With a lot of media coverage of Facebook having taken on the tone of a moral crusade against a perceived social ill, and with Facebook's obsessions in past years with growing its user base, user data and developer ecosystem having led it to make some admittedly questionable decisions, chances are that the deluge of negative stories Mark Zuckerberg & Co. are dealing with is far from over.
And though all of this negative coverage doesn't spell doom for Facebook, there is certainly a fallout from it.
The New York Times' Report and Facebook's Response
As many readers are likely aware, The New York Times published an exposé on Tuesday evening claiming that Facebook had allowed third-party developers, including Netflix (NFLX) - Get Report , Spotify (SPOT) - Get Report  and the Royal Bank of Canada, to "read, write and delete users' private messages, and to see all participants on a thread." It also claimed Yahoo "could view real-time feeds of friends' [Facebook] posts for a feature that the company had ended in 2012;" that Facebook "empowered Apple (AAPL) - Get Report to hide from Facebook users all indicators that its devices were asking for data;" and that "as of 2017, Sony (SNE) - Get Report , Microsoft (MSFT) - Get Report , Amazon  (AMZN) - Get Report and others could [still] obtain users' email addresses through their friends."
Facebook's shares fell over 7% on Wednesday, easily outpacing the Nasdaq's 2% drop. In addition to the NYT's report, shares may have been hurt by news that Washington D.C.'s attorney general had sued the company over the Cambridge Analytica scandal.
Facebook has been quick to respond to the NYT's allegations. On Tuesday, Facebook exec Konstantinos Papmiltadis asserted that he partnerships discussed in the report either aimed to help users "access their Facebook accounts or specific Facebook features on devices and platforms built by other companies," or to "have more social experiences" such as seeing content recommendations from Facebook friends on other apps and websites. He added that "most of these features are now gone," and that Facebook's "integration partners" needed explicit authorization from users to access their data.
The next day, Facebook exec Ime Archibong claimed Facebook's messaging integrations
to read a user's private messages, or to write messages to one's friends without a user's permission. Rather, the integrations let users do things such as "message their friends what music they were listening to in Spotify or watching on Netflix directly from the Spotify or Netflix apps," and to read or delete replies to these messages from third-party apps.
Facebook, Apple, Microsoft and Amazon.com are holdings in Jim Cramer's Action Alerts PLUS member club. Want to be alerted before Jim Cramer buys or sells FB, AAPL, MSFT or AMZN? Learn more now.
Common Themes Among Facebook Allegations
In some ways, this latest data-sharing controversy has much in common with ones that Facebook was hit with earlier this year, such as the Cambridge Analytica scandal, its sharing of data with phone and tablet makers and its accessing of users' call histories and SMS data via Facebook Messenger.
In each case, Facebook was accused of one or more privacy misdeeds that fueled some sensational narratives -- for example, that it was sharing user data with political campaigns, that it was scraping call records without users' awareness or that it was letting third parties read your private messages. And in each case, the company responded by claiming that some of these narratives were false or misleading, that the data-sharing features at the heart of the controversy were meant to make Facebook more useful and that the features were disabled a long time ago and/or required user consent.
In each case, at least some of Facebook's counterarguments had merit. However, each case also shined a light on how an obsession with growth arguably led management to play fast and loose with its data-sharing policies, and kept it from fully considering how users might object to the policies if they were made aware of all the details.
And considering Facebook's immense scale -- both in terms of how many apps and services the company has directly supported, and how third-party devices, websites, apps and services have integrated with Facebook over the years -- it's quite likely that we're going to see at least a few more allegations of privacy misdeeds by a growth-obsessed management team next year.
The Big Picture
As discussed previously, predictions about these controversies ruining Facebook can be overblown. Judging by active user data, a large portion of U.S. Facebook users haven't let the negative news flow surrounding the company affect their usage of the core Facebook app and Messenger.
And while the company has seen usage of its core services pressured in North America and Europe, these pressures predate its recent privacy scandals and appear to stem more from issues such as declining news feed sharing activity and the indirect competition provided by alternative digital entertainment options (Netflix, YouTube, Fortnite, etc.).
That said, there is a subset of users who do care about Facebook's controversies enough to reduce or stop their usage of its core services. And just as importantly, some other users are likely to respond to them by reducing how much data they share with Facebook, which in turns impacts the company's ability to target ads.
Throw in the impact that this non-stop barrage of controversies had had on employee morale -- especially in Silicon Valley, where Facebook's scandals are a bigger deal than they are in many other places -- as well as their ability to distract Facebook's management and spark new political and regulatory probes, and some real damage is being done.
The damage may be more than priced into Facebook's stock at this point -- particularly since two of its most valuable assets, Instagram and WhatsApp, aren't seeing a lot of harm from them. But either way, the arrival of additional negative headlines will probably spell additional volatility in a market environment like the current one.
Save 66% with our '12 Days of Holiday Deals' Sale. Join Jim Cramer's Action Alerts PLUS club for investors and get our best deal of the year. Click here for details or to sign up.