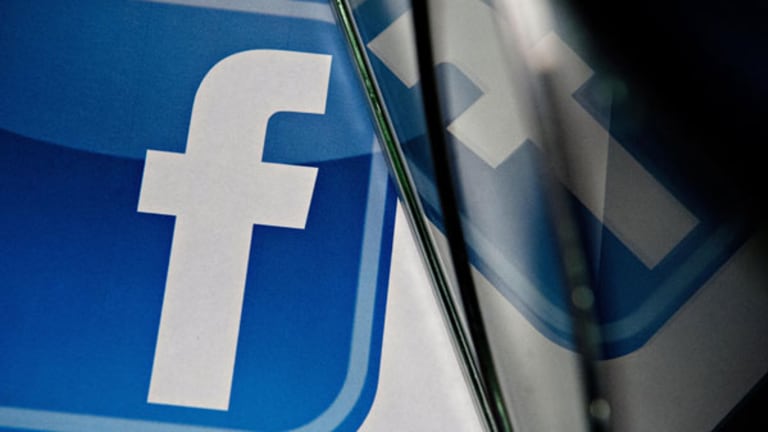 Facebook Home: A Google Killer
Facebook Home didn't 'fork' Android, as many expected. Instead, it cozied up to Google, perhaps making Google's services irrelevant down the line.
SAN FRANCISCO (
) -- "It's finally time to talk about that
Facebook
(FB) - Get Report
phone," CEO Mark Zuckerberg said Thursday in jest as he opened up the presentation on
. While the comment was a joke, Facebook Home is anything but. In fact, it may be the company's Trojan Horse.
Facebook's announcement of Facebook Home, built on top of
Google
(GOOG) - Get Report
Android, was very impressive, and something that I think makes Facebook more relevant now than it was yesterday.
In recent months, Facebook has talked about other services that are eating away at Facebook usage, including Facebook-owned
Instagram
. People are moving away from Facebook to other social networks, including Instagram. In its most recent
, Facebook noted that users, particularly younger ones, were moving away from Facebook.
"We believe that some of our users, particularly our younger users, are aware of and actively engaging with other products and services similar to, or as a substitute for, Facebook. For example, we believe that some of our users have reduced their engagement with Facebook in favor of increased engagement with other products and services such as Instagram," Facebook wrote.
By making Facebook Home, the company has effectively solved this problem. It has put the social network right in front of hundreds of millions of Android users, as the company seeks to boost engagement.
In talking with developers on the project, I found out engagement went up drastically, when compared to using just the mobile apps. While they didn't provide any hard data, it's clear that by looking at the beautiful user interface and seeing how easy it is to use, Facebook is hell-bent on making itself relevant at all times of the day; Facebook is no longer just for checking up once or twice a day.
Facebook's move may come at the expense of Google. Starting April 12, the new app will be available in Google Play.
Facebook Home is available initially on the
HTC
First via
AT&T
(T) - Get Report
, but more devices are coming. It will also be available on
Samsung's
Galaxy S III, Samsung GALAXY Note II, HTC One X, HTC One X+. The Samsung Galaxy S 4 will receive it when it's launched.
Sony
(SNE) - Get Report
is another initial partner, though no mention of a Sony smartphone was given during the presentation.
The social networking giant consistently talked about how great it was that Android is an open platform and that Google knew what Facebook was building. But it comes Facebook first and foremost, then Google after. Almost everything on the phone is Facebook-centric. Facebook Home includes new features, such as Chat Heads, Notifications, Cover Feeds, and App Drawer. Everything is designed to make navigation, engagement, and use much easier and friendlier.
"We think this is the best version of Facebook there is," Zuckerberg said during the presentation. Even search, something users do incredibly often on their phones with most coming from Google, could be switched out. Zuckerberg mentioned
Microsoft's
(GOOG) - Get Report
Bing as another option.
Zuckerberg said phones were built primarily around apps, but Facebook Home turns that on its head, as it's now built around people, as long as they're your Facebook friends. A question was asked whether other services, such as
Twitter
would be integrated, and Zuckerberg said he could see that potentially happening down the road, including the aforementioned Instagram.
Facebook wants to make it so that you use the service without even thinking about it, becoming second nature when you pick up the phone. Google has done that with search, and by putting the service in front of you Facebook could doing the same. Just by swiping your finger or even looking at the lock screen, you can see what your friends or loved ones are doing. It's very Facebook-centric, and Facebook is trying to increase its mind share on an Android device. Making Facebook an even more engaged product at the expense of Google's Android is brilliant.
Right now, Facebook Home is available just on smartphones, but eventually will come to tablets, making even more Android devices susceptible to a "Facebook takeover." The tablet market is much bigger than the smartphone market, and if Android is able to surpass
Apple's
(AAPL) - Get Report
iOS in 2013 in tablets, as it has done in smartphone market share, Facebook will be sitting pretty with this one.
--
Written by Chris Ciaccia in San Francisco
>Contact by
.
Follow @Commodity_Bull