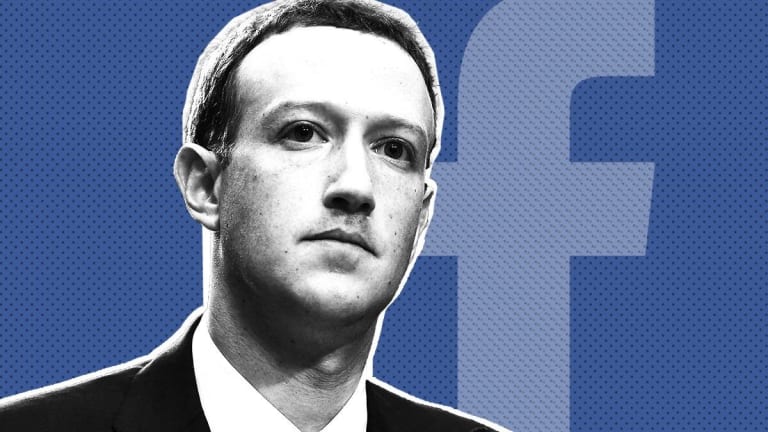 Facebook Gains Following Mixed Results and Guidance: 7 Key Takeaways
Mark Zuckerberg's firm missed revenue estimates, beat earnings estimates, improved its revenue guidance and forecast heavy spending growth followed by slower spending growth.
Facebook's (FB) - Get Meta Platforms Inc. Class A Report earnings report and call featured quite the interesting mixture of positives and negatives.
With the social media giant's shares down 17% on the year amid major worries about both revenue growth and usage trends, markets are deciding for now that the good news outweighs the bad.
After the bell on Tuesday, Facebook reported Q3 revenue of $13.73 billion (up 33% annually) and GAAP EPS of $1.76. Revenue slightly missed a $13.77 billion consensus, while EPS, which benefited from $4.3 billion in stock buybacks and a lower-than-expected 13% tax rate, topped a $1.46 consensus.
After swinging wildly in after-hours trading following the earnings report, investors digested Facebook's report and its earnings call disclosures (more on both shortly), with shares rising 5.7% early Wednesday to $154.48.
Here are some noteworthy takeaways from Facebook's report and call.
1. Facebook Slightly Improved Its Q4 Revenue Guidance
In July, Facebook forecast its annual revenue growth rate, which was 42% in Q2, would drop by a high-single digit percentage sequentially in both Q3 and Q4. However, after seeing revenue growth drop by 9 percentage points in Q3, the company now forecasts growth will drop by a mid-to-high single-digit percentage in Q4.
That's not exactly a major guidance revision. But with pre-earnings expectations having been pretty low, the outlook is being well-received.
Facebook is a holding in Jim Cramer's Action Alerts PLUS member club. Want to be alerted before Jim Cramer buys or sells AAPL? Learn more now.
2. Spending Growth Will Remain High in 2019, But Should Slow Afterwards
Facebook pared back its 2018 spending guidance a little. The company now expects 50% to 55% 2018 GAAP cost and expense growth, after having previously forecast 50% to 60% growth. And while capital spending is still expected to be up sharply from a 2017 level of $6.7 billion, the capex budget has been lowered to a range of $14 billion to $14.5 billion from a prior level of $15 billion.
Nonetheless, CFO Dave Wehner guided on the call for costs and expenses to rise by another 40% to 50% in 2019, which is above a pre-earnings consensus for 33% growth. Likewise, in what's good news for chip and hardware firms servicing cloud data center buildouts, he set a 2019 capex budget of $18 billion to $20 billion, above a consensus of $17.3 billion.
On the flip side, Wehner and Mark Zuckerberg each suggested Facebook's spending growth will slow beyond 2019. "I know that we need to make sure our costs and revenue are better matched over time and that's something that I am focused on as well," said Zuck, who also indicated security-related spending growth will slow starting in 2020. Wehner, for his part, suggested operating margin changes will "moderate" after next year.
3. North American and European Usage Pressures Continue
With the qualifier that recent accounting changes respectively impacted its daily active user (DAU) and monthly active user (MAU) counts by 15 million and 9 million, Facebook reported Q3 DAUs of 1.49 billion (up 9% annually) and MAUs of 2.27 billion (up 10%), below consensus estimates of 1.51 billion and 2.29 billion.
Moreover, in North America, which still accounts for 47% of Facebook's revenue, DAUs were flat sequentially and MAUs up by just 1 million. In Europe, which accounts for 24% of revenue, both DAUs and MAUs fell by 1 million sequentially (Wehner says both the accounting changes and GDPR regulations had an impact).
It's worth noting here that Facebook's DAU and MAU counts only cover users of core Facebook and Messenger, and exclude Instagram and WhatsApp users who don't access the first two services. On the call, Zuckerberg admitted core Facebook "may be close to saturated" in developed nations such as the U.S., and that -- unlike its efforts to grow Instagram Stories and WhatsApp Status, each of which have seen manic growth -- his firm's effort to shift activity from Facebook's main news feed to Facebook Stories hasn't gone as smoothly as he hoped.
Total usage of the core Facebook app, which is still benefiting from healthy growth in emerging markets such as India, Indonesia and the Philippines, is said to be "generally stable." One encouraging stat: Use of the Facebook Watch video platform is said to have risen three-fold in the U.S. over the last few months.
4. Ad Impressions Are Now Growing Much Faster Than Ad Prices
Facebook's average ad price, which grew strongly during much of 2017 as the effectiveness of the company's ad products and targeting/measurement tools made advertisers willing to up how much they pay for Facebook ads, rose just 7% annually in Q2. That's down from 17% growth Q2 and 39% growth in Q1.
On the other hand, Facebook's ad impressions rose 25%, which is an improvement from Q2's 21% growth and Q1's 8%. Wehner indicated that ad price growth is getting hurt by the fact that Facebook's impression growth is being fueled by "product surfaces and geographies that monetize at relatively lower rates," such as Instagram Stories and emerging markets.
5. Facebook Remains Upbeat About Stories Monetization, But Cautions It's Still Early
"I'm optimistic that we'll get ads and Stories to perform as well as Feed over time, and that the opportunity will be even bigger because it looks like Stories will be a bigger medium than Feed has been," insisted Zuckerberg. Likewise, COO Sheryl Sandberg compared Facebook's current efforts to get advertisers to embrace Stories ads to prior efforts to drive adoption of news feed, Instagram feed and video ads, and highlighted some recent success stories. "I think we're getting people up the curve well this time," she said.
At the same time, Zuck reiterated that Stories monetization is still in its early stages, and forecast that feed ads will still "drive the majority of our growth over the next couple of years." And though Wehner said Stories ads present a major ad impression growth opportunity, he suggested that it will be years before Stories ad pricing matches feed ad pricing.
6. Facebook Doesn't Expect Much Revenue from Messenger and WhatsApp Next Year
Facebook has begun showing ads to some Messenger users on the app's home tab. It also rolled out a programming interface (API) for WhatsApp business accounts through which businesses pay to message users in some circumstances, and plans to start running ads against WhatsApp Status stories content next year.
All the same, Facebook expects its core app and Instagram to remain its main revenue growth drivers in 2019. "[I]f we are starting to see real success in Stories, messaging is in a much earlier stage and what we are doing on Messenger and on WhatsApp are really making sure that businesses can connect with people and then in the early stages of testing messaging," said Sandberg.
7. More Than 2 Billion People Now Use One of Facebook's Services Daily
Three months ago, Facebook disclosed for the first time how many people use at least one of its four main services -- core Facebook, Messenger, Instagram and WhatsApp -- monthly, saying the figure stands at 2.5 billion. In its Q3 report, the company disclosed this number has grown to 2.6 billion, while adding that over 2 billion people use one of its main services daily.
With Facebook's official DAU count standing at 1.49 billion, this disclosure suggests over 500 million people use Instagram and/or WhatsApp daily without using core Facebook or Messenger.
TheStreet's Eric Jhonsa previously covered Facebook's earnings call and call through a live blog.