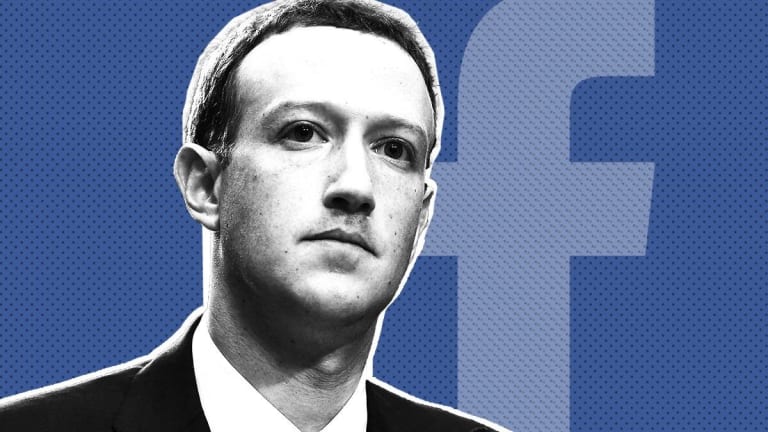 Facebook's Crisis: What Investors Should -- and Shouldn't -- Be Worried About
Some of the social media giant's primary business challenges began long before its recent scandals, and appear to have only been incrementally worsened by them.
While Facebook  (FB) - Get Free Report is definitely dealing with its share of challenges, big differences exist between the list of issues that are hurting the company's user growth and/or bottom line, and the issues that are now getting the most attention from the tech press.
And where there's overlap between the two lists, it has much to do with the impact that the ongoing barrage of negative Facebook coverage might be having on employees, advertisers, politicians and/or regulators, rather than its direct impact on Facebook usage.
If one was to define Facebook's current "crisis" based on how legions of reporters are covering the company, one would think its woes revolve around recent privacy scandals and a failure to properly deal with bad behavior such as election interference, hate speech and the spreading of fake news.
And certainly, the most recent spate of negative Facebook coverage -- headlined by a harsh New York Times report about Mark Zuckerberg and Sheryl Sandberg's responses to the Cambridge Analytica scandal and evidence of Russian political interference in the 2016 election -- has done nothing to shake that narrative.
In reality, though, the user growth and traffic pressures that have contributed so much to Wall Street's recent nervousness over Facebook began long before the Cambridge Analytica scandal broke this March. An April 2016 report from The Information suggested personal sharing to Facebook's main news feed, which remains by far its biggest revenue-generating, had begun slipping back in 2015. And Nielsen's data indicates that U.S. Facebook usage was already under pressure during much of 2016 and 2017 -- even after accounting for Instagram, which was growing strongly during this time, and for that matter WhatsApp.
It's worth remembering here that Zuckerberg announced in January -- two months before the Cambridge Analytica scandal broke -- that Facebook is reducing how much brand and publisher content it shows in its news feed, in the name of growing social interactions and sharing over the long-term. And that just weeks later, Facebook disclosed that algorithm changes meant to reduce how many "viral videos" are shown in its feed reduced time spent on Facebook "by roughly 50 million hours every day."
Facebook is a holding in Jim Cramer's Action Alerts PLUS member club. Want to be alerted before Jim Cramer buys or sells FB? Learn more now.
More recently, on Facebook's Q3 earnings call, Zuckerberg admitted that much of the core Facebook service's global usage growth in recent years has been the result of users "consuming more video and public content, even as they interacted with friends and family less." He added that Facebook didn't think this trend was sustainable, and thus needed to make changes.
As Zuck was already well aware of by the start of this year, core Facebook was dealing with growth pressures that had little or nothing to do with privacy worries and bad actors. Namely, that:
Consumers were increasingly deciding to share with family and friends via services other than Facebook's news feed, such as messaging services and "stories" platforms.
In part because of diminished social sharing, and also partly because so many other good digital entertainment options are available, consumers in the U.S. and Europe, which produce the lion's share of Facebook's revenue, were cutting back on how much time they spent scrolling through Facebook's news feed.
To be fair, Facebook's recent spate of scandals and negative coverage has likely worsened these problems, particularly among younger U.S. consumers. However, given what's known about the usage pressures Facebook was already seeing in prior years, and the fact that the company's North American daily and monthly active user counts have been roughly stable in 2018, it would be a mistake to think that the issues most frequently highlighted in media coverage of the company are the root causes.

Facebook's North American daily active users have been roughly flat in recent quarters. Source: Facebook.
Likewise, when looking at the profit margin pressures that Facebook has begun seeing, it would be a mistake to put the blame solely on the company's efforts to hike its content security investments, as a fair amount of financial coverage would imply.
While Facebook is indeed significantly upping its security investments -- it has promised to have 20,000 people inside and outside of the company working on safety and security by year's end, up from 10,000 as of the fall of 2017 -- its massive capital spending growth appears to be having an even bigger impact on its bottom line.
After spending a relatively modest $6.7 billion on capex last year, Facebook plans to spend $14 billion to $14.5 billion this year and $18 billion to $20 billion next year. Much of this growth is driven by the cost of supporting Facebook's video services and feed and advertising algorithms, as well as the general cost of supporting growing emerging markets usage.
Heavy R&D spending growth, which is only partly due to security investments, is also weighing on Facebook's bottom line. Over the first nine months of 2018, the company's GAAP R&D spend rose 28% to $7.4 billion.
Nonetheless, there is clearly some fallout from Facebook's scandals and negative coverage that goes beyond higher security spending and the incremental worsening of existing traffic pressures. As a recent Wall Street Journal report noted, employee morale has taken a sharp hit over the last year. While it's likely that the performance of Facebook's stock and executive departures have played some role in this decline, the damage done to Facebook's public image undoubtedly hasn't helped either.
In addition, the latest batch of negative reports and coverage seen by Facebook has sparked fresh inquiries by lawmakers in several countries about the company's political impact. And though it remains to be seen just how widespread such attitudes are among Facebook's six million-plus advertisers, a recent NYT report did indicate that a few major advertisers are quite unhappy with the most recent revelations about the company's handling of privacy and election interference issues.
Overall, however, several major differences exist between what's truly harming Facebook as a business, and what the tech press often prefers to focus on. And while investors definitely can't ignore the legitimate business challenges Facebook is seeing right now, it would also be a mistake to ignore the things that are still working in the company's favor, from
to the untapped potential of WhatsApp and Facebook Messenger to the still-tremendous power of Facebook's global advertising platform.