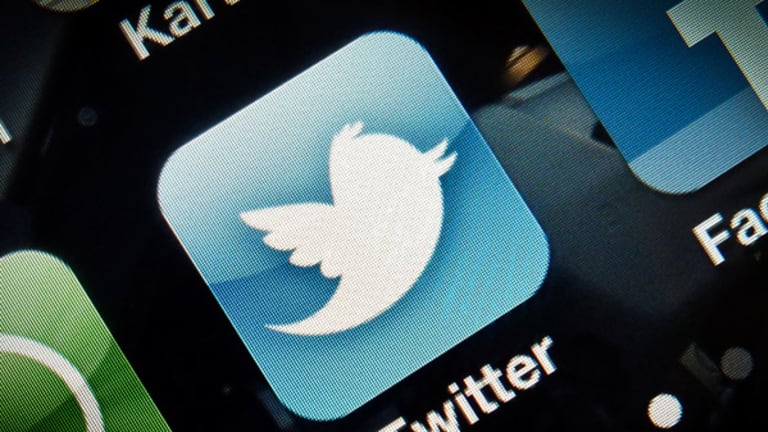 Facebook Acting Like a Twit on Instagram
Rocco Pendola can't understand why Facebook and Twitter fight. They should work together to synergize.
NEW YORK (TheStreet) -- By now, you probably know the meat of the big social media story: Facebook (FB) - Get Facebook, Inc. Class A Report owns Instagram. And Facebook cut Twitter off from the wildly popular Instagram photo stream. Twitter responded by debuting photo filtering of its own.
Just to be clear -- as I understand and have tested it, you can still link to an Instagram photo via Twitter (that makes logical sense for Facebook to accept traffic from Twitter), but your Instagram photos no longer show up inside the Twitter platform.
At first glance, Twitter's filtering options stink. That said, they'll probably get better. I can only assume they got rushed out once Twitter received word of Facebook's move. Just because I think they stink doesn't mean others will. Plus, they'll likely grow on me anyway.
In any event, it's going to be interesting to watch the battle between these two companies. For the record, I don't quite get why Facebook and Twitter want to fight one another. They could position themselves as complementary platforms (they are!) and
work together to do everything from cross-promote to sell advertising
.
But that's not how it's going to go.
Instead, Facebook, in some respects, is pulling an
Apple
(AAPL) - Get Apple Inc. (AAPL) Report
. To a limited, but incredibly meaningful extent Facebook is closing up its ecosystem. It's not only reigning things in via this Twitter/Instagram quirk, but it
tossed a similar salvo at Zynga (ZNGA) - Get Zynga Inc. Class A Report the other day
.
Apple succeeds at keeping practically everything under the iOS umbrella because its stuff -- hardware, software, overall user experience, social cachet -- is that good ... that strong. Apple can say with considerable confidence that it does not sell to a fickle market. Outside of iTunes, it really doesn't make sense for Apple to open anything up to anybody or anything outside of iOS. Same goes for OS X.
While
I believe strongly in Facebook's near- and long-term prospects
, I have to wonder if it's putting too much faith in Instagram.
Photo sharing, filtering, streaming -- all of that jazz is pretty big. It seems to me that Facebook is making the bet that Instagram is so popular it really doesn't need as strong an association with Twitter. Facebook is not Apple -- yet -- so it best be careful.
Sure, Twitter users might be just fine with a link-only option to the Instagram photos they share through the Twitter platform. But, what if they're not? What if a significant portion of Twitter's massive base ditches Instagram either for Twitter's evolving photo filtering system or another app that plays nice with Twitter? Then what?
Maybe it won't be that big of a deal. Maybe it will. I lean towards the "it will" side. In fact, I think it could end up being a very big deal for Facebook. Why risk alienating that presumably sizable gaggle of Twitter users who use Instagram, but never use Facebook? You no longer have access to a base that likely numbers in the millions.
It just doesn't make a ton of sense. In these situations, becoming frenemies seems like the better route for Facebook. There's plenty of unrealized synergy to tap between the two dominant social networks.
Zuckerberg. Costolo. Partner, don't fight!
--Written by Rocco Pendola in Santa Monica,
Rocco Pendola is
TheStreet's
Director of Social Media. Pendola's daily contributions to
TheStreet
frequently appear on
CNBC
and at various top online properties, such as
Forbes
.