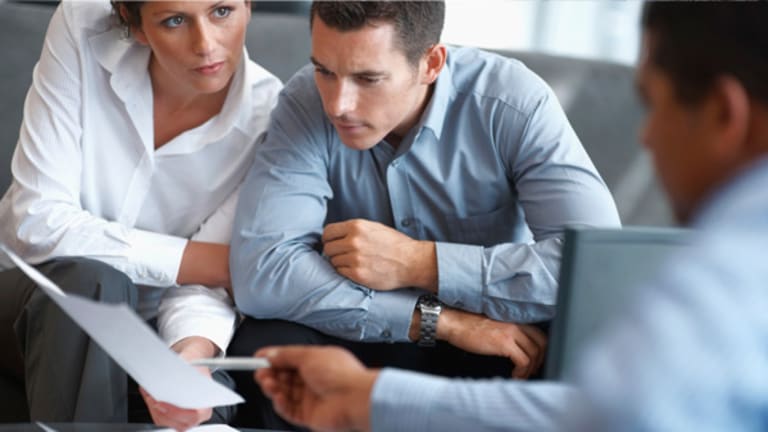 Facebook: 5 Ways to Stop Being Like Yahoo!
Facebook needs to completely differentiate itself from the pack. It could start by making sharper strategic decisions.
NEW YORK (TheStreet) -- As I argued on Wednesday, Twitter trumps Facebook (FB) - Get Facebook, Inc. Class A Report as the most sustainable and useful social network.
While I think Facebook will ultimately die, it can do several things to make its time on Earth more pleasant and profitable.
Evolution is a double-edged sword. On one hand, you must
innovate or die
(bicycle company
Specialized
rarely gets credit for using that phrase). On the other, evolving for innovation's sake or, worse yet, evolving because you're not really exactly sure what you are in the first place, portends problems.
I do not propose cosmetic changes to Facebook. Or the addition of features that redirect the user experience, such as the controversial timeline. At least on the desktop, Facebook should have never veered too far from its original incarnation.
Instead, I suggest strategic shifts, some of which are already in place.
1. Focus on being a destination for entertainment, such as gaming, fantasy sports pools, photo sharing and such. Stop trying to do the things Twitter does so well. Facebook cannot succeed, long-term, as a competitor to Twitter in areas such as news, information and casual networking.
2. Abandon news-sharing partnerships with
Yahoo!
(YHOO)
and
The Washington Post
(WPO)
. Again, Twitter already performs this function -- quite well and mostly on an informal basis. Trying to link Yahoo! and WaPo accounts with the reader's Facebook account only annoys users and perpetuates privacy concerns.
3. Crush the competition. Stop buying it. I can see the sense in the
Instagram
acquisition. Here's a company that not only burst onto, but dominated the photo-sharing scene. Facebook pulled a competitive block.
That however needs to be the exception. If you want talent, hire a headhunter and poach it. The notion of buying an entire company for its creative staff smacks of a poor use of cash to me.
4. Don't make hardware. You're not
Amazon.com
(AMZN) - Get Amazon.com, Inc. Report
. And you have no viable reason to make it look like you're competing with
Apple
(AAPL) - Get Apple Inc. (AAPL) Report
.
Jeff Bezos conceived Kindle Fire as a way to drive sales and bring more people into the Amazon ecosystem. We now know that was an achievable goal. It had nothing to do with competing with any other hardware maker, particularly Apple.
Mark Zuckerberg does not have as sound of a strategy. Creating a smartphone, for example, to make Facebook
the
platform as opposed to "just an app" has no chance of succeeding. To his credit, Zuck says he has no plans for a phone, but who knows what to believe?
5. Pick Bezos's brain. While I think it's great that Zuckerberg and
Washington Post
CEO Don Graham have become friends, Facebook needs to roll with perpetual startups.
Why partner with a dying breed -- once again, in an area Twitter continues to dominate and disrupt? Instead, Facebook should collaborate with and learn from more relevant leaders in the new media space.
Not only can Bezos relay wisdom to Zuckerberg, he might even be open to an e-commerce partnership. This could drive revenue for both companies and provide Facebook with broader, but still appropriate appeal.
Along the same lines, why make ankle-biter
Spotify
a partner in music discovery? You're apparently having trouble monetizing mobile, work something out with the leader in that area as well as Internet radio,
Pandora
(P)
. If they won't do a deal, sit back, but don't settle.
In some ways, Facebook reminds me of Yahoo!.
Tons of revenue. Fantastic brand recognition. Loads of users around the world. Yet, there appears to be a lack of focus.
The Zuckerberg mission --
to make the world more open and connected
-- sounds great, but is it really sustainable? And, really, what does it mean? The various components of that mission -- such as
connect with your friends
and
express yourself
-- come off as imprecise.
Very Yahoo!-like indeed. Sheryl Sandberg and Marissa Mayer really need to talk more.
At the time of publication, the author was long FB and P
.
This article is commentary by an independent contributor, separate from TheStreet's regular news coverage.
Rocco Pendola is a private investor with nearly 20 years experience in various forms of media, ranging from radio to print. His work has appeared in academic journals as well as dozens of online and offline publications. He uses his broad experience to help inform his coverage of the stock market, primarily in the technology, Internet and new media spaces. He has taken a long-term approach to investing, focusing on dividend-paying stocks, since he opened his first account as a teenager. Pendola, 37, is based in Santa Monica, Calif., where he lives with his wife and child.