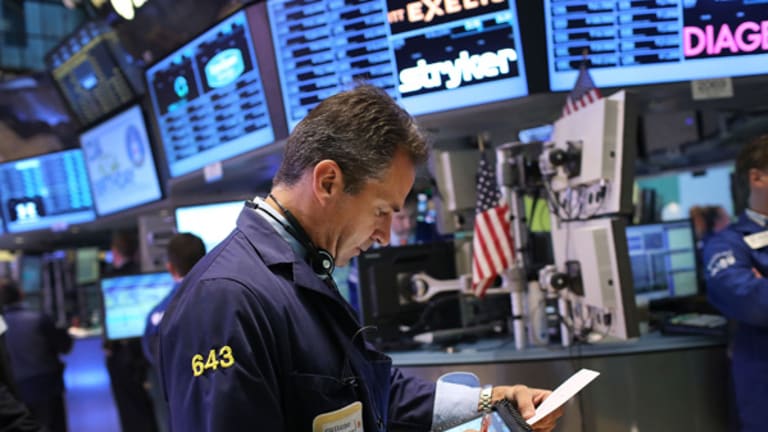 Extreme Movers: 'Cliff' Was a Distraction
Investment in cyclicals and emerging markets indicates big money has not been afraid of risk.
Work is hard. Distractions are plentiful. And time is short.
--Adam Hochschild
NEW YORK (
) -- Markets rocketed in the final trading day of 2012, and rallied strongly on the first of 2013, as the world cheered the Fiscal Cliff deal. Many in the media are claiming the move is a big surprise, but as followers of my writings and Twitter feed know (@pensionpartners), I have been aggressively highlighting the strength various intermarket trends have been expressing.
One of the reasons I was most bullish despite pundit after pundit calling for a collapse in equities was the behavior of various emerging market and cyclical areas of the stock market. It was wildly inconsistent to think markets would break down when those areas most sensitive to global growth were outperforming in December.
That message has been loud and clear above the "fiscal cliff" noise. Every week I run a screen on the over-1,000 ETFs/ETNs I track to identify those areas of the investable landscape exhibiting extreme price behavior relative to their own respective 20-day moving averages.
The idea is to see if there is a message happening beneath the surface of the market by looking at the opposite ends of winners and losers spectrum over a rolling one-month period. Take a look below for the latest results.
The Extreme Winners this week are dominated by overseas country ETFs and cyclical trades.
Vietnam
(VNM) - Get Free Report
,
Japan
(DXJ) - Get Free Report
,
Brazil
(BRF) - Get Free Report
,
Africa
(EZA) - Get Free Report
and
China
(FXI) - Get Free Report
are most noticeable on first glance. Because these areas are heavily dependent upon exports, it appears the market is very sharply beginning to re-evaluate the growth slowdown mantra, anticipating a global acceleration in economic activity.
The fact that the market was positively repricing in export growth shows that money was never of the belief that the "fiscal cliff" would cause a collapse in activity. If anything, the market was doing the exact opposite. Furthermore, strength in
Autos
(CARZ) - Get Free Report
and
Steel
(SLX) - Get Free Report
confirmed the positioning into beta.
As to the Extreme Losers, it is more of a mixed bag, with weakness primarily being expressed in more "risk-off" areas of the market. Longer duration
Treasuries
(EDV) - Get Free Report
took it on the chin as the yield curve began steepening, followed by
Silver
(SLV) - Get Free Report
as money rotated out of precious metals.
Natural Gas
(UNG) - Get Free Report
keeps falling on a supply glut, and the income trade of REITs also lagged, presumably on fear of a removal of the mortgage interest tax deduction as part of a "fiscal cliff" deal. The
Yen
(FXY) - Get Free Report
has been in a downtrend of its own on expectations of shock and awe to come from the
Bank of Japan
to combat deflation in 2013.
The bottom line? Extreme winners were largely cyclical in nature, while extreme losers were mixed, but were more in those areas that equate to "risk-off" trades. Note that all of this was happening while the "fiscal cliff" distraction was under way. While price averages signaled doubt on an absolute level, underneath the surface, money was not afraid to take risk.
If indeed we are in the early stages of a breakout in cyclical areas of the investable landscape, then the rally may have further to run in the weeks ahead.
At the time of publication, the author held no positions in any of the shares mentioned.
Follow Michael Gayed @pensionpartners
This article is commentary by an independent contributor, separate from TheStreet's regular news coverage.