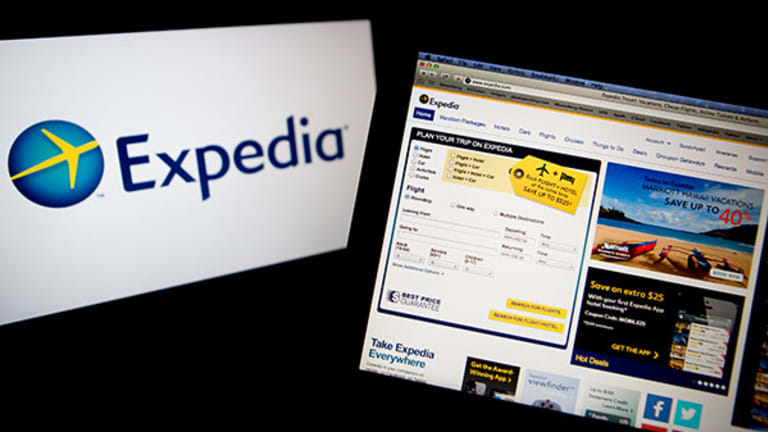 Expedia Expects Boost in Second Half After Disappointing Q2
The company's earnings didn't meet expectations because of increased terror attacks, but the Olympics in Rio could turn things around.
Based on Expedia's (EXPE) - Get Report second quarter earnings results, the upcoming Olympics in Rio de Janeiro should boost the travel company's revenue in no time. 
In after-hours trading on Thursday the company's shares fell more than 5% after the release of weaker-than-expected second quarter earnings. The company attributed some of its losses to increased terror attacks in places like France, where travel is usually high.
Shares were down 1.97% to $116.92 in afternoon trading on Friday. 
Analysts were cautious about the Bellevue, Wash.-based online travel company, as revenue was 2.4% lower than expectations, even though total revenue was up 32% year-over-year to more than $2.1 billion.
Revenue and room night growth took the hardest hits -- a possible product of the attacks over the last few months. Even events like Brexit and the Olympics will continue to contribute to the success or decline of the hospitality business, some analysts noted this morning. 
The company reported international gross bookings of $6.7 billion, with 35% contributing to worldwide bookings -- 3% less than the second quarter of 2015.
Morgan Stanley's Brian Nowak noted that while the company cited the attacks as a reason for slips, Expedia has seen stronger-than-usual bookings in Spain and Ireland. 
"Based on these data, we believe the macro situation (for now) seems to be causing more of a shift in travel demand than a slowdown in demand," Nowak wrote in the note released Friday morning. 
Expedia acquired several companies in 2015 -- Orbitz, Travelocity, Worldwide and HomeAway -- which have not all performed and integrated as hoped for, another possible reason as to why revenue was down.
Barclays analyst Christopher Merwin noted Friday morning that he's not "overly concerned by the shortfall," as losses can also be attributed to operational challenges specifically from Orbitz.
Credit Suisse's Stephen Ju noted the move was "less smooth than expected."
HomeAway accelerated in the quarter, however, and is supposed to continue improving. Deutsche Bank's Lloyd Walmsley reported that the site now has more than 1 million online bookable listings, and conversion rates improved year-to-year.
TheStreet's Jim Cramer is optimistic about the second half of 2016 going in to the third quarter.
"I think Expedia is gonna come back," Cramer said. "They've been buying a lot of companies so they had some internal computer problems that were self inflicted."