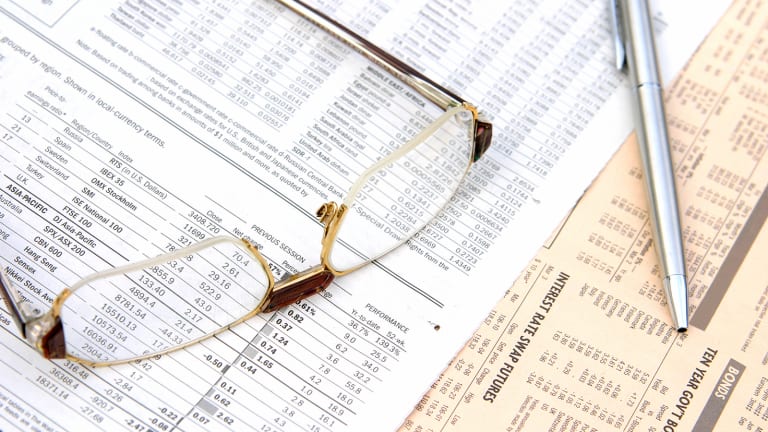 NEW YORK (TheStreet) -- It has been a tough start to the year for the U.S. economy. Real GDP appears to have declined in the first quarter (after revisions), and job growth has slowed.
However, the slowdown is over. Ill effects of the unseasonably tough winter have faded. So, too, will the fallout from the West Coast port strike and the nosedive of oil prices on the energy industry. The economic sting from the stronger value of the U.S. dollar and soft global economy will take longer to shake off, but this also should soon be less painful. (Deep dive: U.S. Oil Inventories.)
Despite the slowdown, the job market continues to tighten. Unemployment and underemployment are substantial, with slack at just over 1% of the labor force. But even at the recently slower pace of job growth this slack will be absorbed by fall in 2016. And job growth is expected to pick up in coming months. (Deep dive: U.S. Employment Situation.)
The tightening job market is finally prompting stronger gains in labor compensation. There had been an increasingly perplexing gap between the apparent strength of the job market and pedestrian wage growth. That gap mostly closed in the first quarter with the strong gain in compensation as measured by the comprehensive employment cost index.
Wage gains should pick up further as the economy approaches full employment.
Stronger wage growth and recently firmer oil prices have diluted worries about disinflation and even outright deflation. Quickly rising rents, given low and falling rental vacancy rates, are also putting upward pressure on inflation. Core inflation is still uncomfortably low, but it is stable and expected to pick up later this year.

Fed Normalization
All the preconditions will soon be in place for the Federal Reserve to begin raising short-term interest rates. This has been a long time coming. The federal funds rate has been pinned effectively near zero since soon after the recession hit in full force at the end of 2008.
While it is a bit of a parlor game among financial market participants to peg the precise date of the first Fed rate hike-the macroeconomic implications of whether this happens this summer, fall or even late this year isn't particularly important -- the most likely timing is with the September Federal Open Market Committee meeting. There ought to be little ambiguity by then that the economy will soon be back to full employment and core inflation back to the Fed's 2% target.
The rate hikes will likely be slow, at first. Raising short-term rates, with the current surfeit of bank reserves created by its previous quantitative easing efforts, could prove tricky. The Fed has different tools to do this, such as the interest rates on reserves, term deposits, and reverse repurchase agreements, but it has only practiced using them. It will want to make sure all is working well, and also see how financial markets and the economy respond, before raising rates more quickly.
Equilibrium Funds Rate
Just where the federal funds rate should ultimately end up is the subject of substantial and important debate. The equilibrium funds rate-that rate consistent with the economy operating at full employment and inflation at target-is estimated to be near 3.5%. This equals the sum of 2% inflation and a real funds rate of 1.5%.
This is lower than the 4% equilibrium funds rate thought to prevail prior to the recession. The inflation target is the same, but the equilibrium real funds rate is lower as the economy's potential growth rate has downshifted. This is principally because of the long-anticipated slowing in labor force growth resulting from the aging of the large baby boom generation into retirement.
The equilibrium real funds rate is also lower as a result of the higher capital levels that financial institutions are required to hold post-crisis.
Systemically important financial institutions had to almost double their capitalizations to ensure they will not be too-big-to-fail problems in the next crisis. But if institutions have to hold more capital, which is a cost to them, they require lower funding costs to get the return necessary if they are to provide the amount of credit needed to finance a healthy economy. Their cost of funds is closely linked to short-term rates and thus the funds rate.
Who's Wrong?
How fast policymakers should increase the funds rate from zero to its equilibrium is even more hotly debated. Based on the median expectation of FOMC members, published in their report to Congress, the funds rate is expected to rise to near 3% by the end of their horizon in late 2017. The Moody's Analytics forecast is for the funds rate to be back near its 3.5% equilibrium by then.
Financial market participants have a very different view. The funds rate in late 2017 that is implied in futures for fed funds is barely 1.5%. Investors seemingly believe the economy will grow too slowly and inflation remain too low for the Fed to normalize interest rates as quickly as policymakers think.
Someone is wrong, and if it is the markets, there could be a significant adjustment in long-term interest rates, credit spreads, stock prices, and currency and commodity markets. Something akin to the "taper tantrum" that occurred in late 2013 when then-Fed Chairman Ben Bernanke prepared markets for the ending of quantitative easing. The spike in long-term rates at the time hurt the U.S. housing recovery and contributed to the subsequent weakening in growth in those emerging economies dependent on capital inflows.
This go-round, the anticipated volatility in financial markets is expected to do less economic damage. The U.S. job market is stronger and emerging market currencies are much lower vis-à-vis the U.S. dollar. But this is arguably the most significant threat to the outlook for stronger U.S. growth this year and next.
Bubble Trouble?
The pace of future Fed rate hikes also depends on whether bubbles develop in asset markets. Fed Chair Janet Yellen recently called out high stock market valuations as a potential source of concern. Others are worried about capitalization rates in commercial real estate markets, quickly rising housing prices in various U.S. cities, and thin credit spreads in the bond market.
While a vigilant lookout for asset bubbles is certainly called for given the increase in asset prices, this is far from a macroeconomic threat sufficient to prompt the Fed to increase rates more quickly. Indeed, the higher asset prices are in large part by the Fed's design. Higher asset prices are a key channel through which quantitative easing lifts the economy, as they support stronger consumer spending via the wealth effect and more investment because of a lower cost of capital to businesses.
Moreover, while assets arguably appear richly valued, they don't appear speculative. Traditional measures of valuation in the stock market, such as price-earnings multiples, are only on the high side of fair value.
Credit spreads in both the investment grade and high-yield corporate bond market seem in line with historical experience. Nationwide, house prices are very consistent with household incomes and rents. Commercial real estate looks pricey, but mostly in global gateway cities where global investors are very active and at least partially motivated by a wish to put their capital in a safe place.
The run-up in asset values has for the most part not been fueled by increased leverage. Margin debt used to purchase stocks is a bit high, but single-family mortgage debt continues to decline, and loan-to-value ratios on commercial real estate mortgages remain modest. The banking system could also digest much higher loss rates than in times past given their much higher capitalization and liquidity. It is hard to construct a scenario where asset prices fall sharply enough to take out the financial system and thus the broader economy.
Monetary authorities will continue to use jawboning and macroprudential tools to poke any nascent bubbles, but worries over asset bubbles are unlikely to significantly affect their thinking on the timing and trajectory of future rate hikes.
On Script
If anything derails the Fed from normalizing rates in a timely way, it will likely emanate from overseas. There are numerous geopolitical threats that could become realities at any time, undermining confidence and thus growth. Russian belligerence immediately comes to mind, or ISIS-driven terrorism, or even a boiling over of tensions related to Iran's nuclear program and forays against Sunni Arabs across the Middle East.
Renewed appreciation in the value of the U.S. dollar might also impact the conduct of U.S. monetary policy. The surge in the dollar to date is already a heavy weight on U.S. trade and growth, and it could be too much to bear if the dollar appreciates much more any time soon.
Having said this, it would take a lot to significantly alter the Fed's normalization script.
More Insight: 
-- Waiting for the U.S. Economy to Turn
-- Deep dive: U.S. Oil Inventories
-- Deep dive: U.S. Employment Situation
This article is commentary by an independent contributor. At the time of publication, the author held no positions in the stocks mentioned.