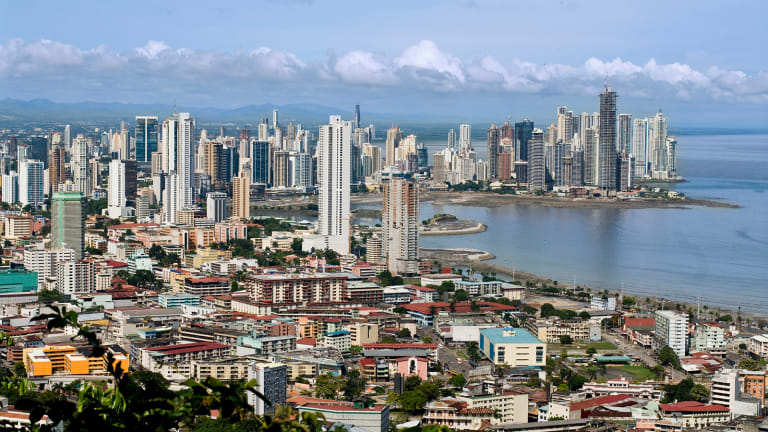 Publish date:
Expats Find Perspective, Personal Growth Living Abroad
A Best Places in the World to Retire survey asks expats to describe the most interesting and surprising thing about living abroad.
A Best Places in the World to Retire survey asks expats to describe the most interesting and surprising thing about living abroad.
A recent study by Best Places in the World To Retire titled "Expats: Expectations & Reality" asked expats living mostly in Panama, Nicaragua and Belize to report on their lives abroad. Most of the questions asked the expats to select from a list.
To get a better feel for the deeper story of their lives, however, the survey posed the following question for written responses: 
"What is the most surprising and/or interesting thing you discovered as an expat?" 
The answers described personal growth, a widened perspective and greater appreciation for other cultures. A number of respondents said that they were no longer so focused on materialistic things. One respondent spoke about finding love. 
This comes as more people consider different, less stressful and healthier paths.
Personal Growth
A strong theme among the expats was of personal growth, many times out of necessity. One respondent who moved from the U.S. to Belize 10 years ago, said that she had improved her ability to solve problems and be more flexible. 
"I am stronger than I thought I was in solving problems, making friends, and being a leader," said the woman. "We have learned that often your first option for doing something will not work, and many times you will have to go to plan B, C, D even E or F. Sometimes it is frustrating; often it is funny."
A young, single female from the U.S. living in Belize for more than 10 years wrote simply, "I have become more tolerant: of others, of time, of myself."
A middle-aged married man who moved from Europe to Belize said that he had discovered hidden talents. "This can be a great source of satisfaction," he said.
Some respondents said that they had become less materialistic. Some expats realized that they didn't need certain brands they'd used in their native countries. Others admired the way locals were happy without significant material goods and wealth. 
"At first you want/need all those 'familiar' products from home," wrote Carol Hurst, a retiree from the U.S. living in Panama for more than 2 years. However, she added that, "after a while (and spending a fortune on mail forwarding services) you learn you can get pretty much anything you really need right here."
Expats are more likely to volunteer in charitable activities than they were in their home countries. Olga Suarez, a young, married woman from the U.S. living in Panama for less than 2 years, said, "I have connected with poverty and awakened to reality to face so many issues that are real and somehow I had previously ignored, so now I am able to help out others and be a better person. I focus less on me now and focus instead on growing as a person by helping others."
Greater Perspective
Respondents commented often on the perspective they gained from moving to a different culture with new people. 
Some observed that what surprised them most was how much was not different from their home countries. "It's a simple but important realization," wrote Mary Beth Strawn, a young, single woman from the U.S. living in Panama for more than two years, "but we are all people, we all have the same needs, and many of the same dreams, goals, and desires. It doesn't matter where you live, especially in our super connected world. Borders, nationalities, languages, etc., don't matter."
A man from the U.S. living in Nicaragua for more than 10 years wrote that what surprised him was that, "poor people have the same problems and goals in life as do rich people." However, he added that his experience abroad showed him that these same poor people, "in many ways seem to be happier, and feel a bit sorry for us in the USA who have to deal with outrageous costs, serious crime, corruption and dirty politics, etc."
Comparing the pace of life in Canada to Panama, Robert Reichert, who has been in Panama for more than a decade wrote, "The first thing I remember is thinking how the local people had perfected the art of doing nothing."
He added that the issue was not the local people "doing nothing," as we would understand it in a negative sense, but rather, he observed that their attitude "reflects acceptance of things for what they are and remaining happy. Their personal wants are a lot less than what we are used to, and folks are generally happy nevertheless. Life doesn't seem to be only about getting ahead."

Other Surprises
Some responses were touching. For example, Richard Haggard, who moved from the U.S. to Nicaragua more than 10 years ago, wrote that what surprised him was, "that I could find a much younger woman to love me."
Many respondents wrote about how happy they were with how friendly the people were in their expat home. "I continue to be amazed at the level of genuine friendliness of everyone I live and work with," wrote Amy Almond-Laechelin, who moved from the U.S. to Belize more than two years. "All interactions, be it at the bank, market, schools and government offices, start with 'How are you?' she said. "Then they listen to your answer and discuss. Americans watch their time, while Belizeans have time."
Other respondents related that their life abroad was in many ways similar to how they remembered life in the North America when they grew up. One expat, a Canadian living in Panama remarked on, "how easy it is to relax and to enjoy life and to enjoy other expats and nationals. The experience reminds me of the world I grew up in with fewer rules and concerns and greater personal responsibility. It is very refreshing."
Another expat commented on "how close families are here and how the youth here are still very normal compared to in the States. There are hardly any youth acting out, doing drugs, etc." He further noted that he was surprised by, "the overall happiness found in what Americans would consider to be the materially poorest of people."
Lower stress and better health was a recurrent story. Jo Greene, who moved from the U.S. to Panama less than 5 years ago wrote that what surprised her was, "how tremendous the stress relief was and how much healthier I am." 

Of course, not everyone was happy with his or her life abroad, and given that the study surveyed current expats, there is some bias towards people who like living abroad. It is also true, as many expats stated, that happy people tend to be happy everywhere. Sheryl Norriss, who moved from the U.S. to Panama less than 5 years ago, said, "it's not necessarily where you live, but how you live. There is no perfect place. You can only make it perfect for yourself by how you choose to live your life."
JB Seligman, a former blue water yacht captain and radio personality who has been living in Panama for a decade, wrote that moving abroad provides the opportunity for greater perspective and personal growth and that the shock to the system from the unfamiliar can be a catalyst for change. Seligman wrote, "Living abroad is what you make of it. It's in your hands on a day-to-day basis. Here is an opportunity. What are you going to do with it?"
This article is commentary by an independent contributor. At the time of publication, the author held no positions in the stocks mentioned.