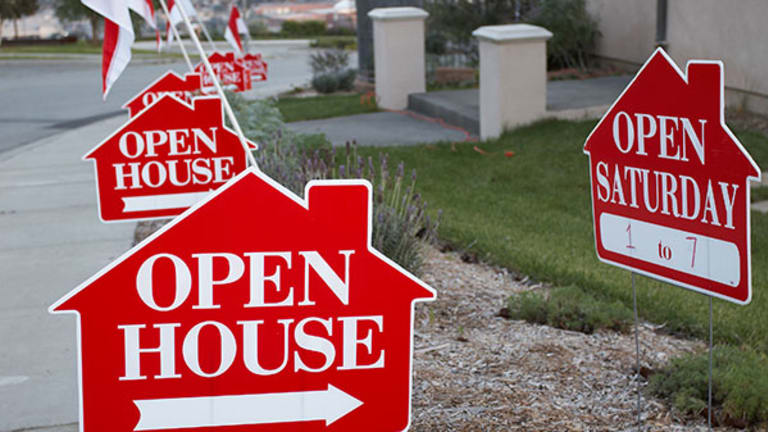 Existing Home Sales Expected to Rebound and Could Be Stronger
March's existing homes sales data, to be released Wednesday, should be better than February's, but the housing market is still under-performing, says economist.
Even though Wednesday's release of the existing homes sales data for March should show an uptick over February's dismal results, the housing market is under-performing, says Mark Fleming, chief economist at First American Financial  (FAF) - Get Free Report
FAF is a leading provider of real estate title insurance that tracks housing sales with its proprietary Potential Home Sales Model, which measures whether home sales are performing at their long-term potential level. Right now, the market is not.
"We see very, very tight inventories and falls in confidence amongst consumers," adds Fleming. "The existing homeowner is both a buyer and a seller, and so the decision to buy and sell are tied together. There's this fear of having the inability to find something to buy because inventories are so tight that [they're] unwilling to list [their] home[s] for sale."  
For March, overall sales are expected to rise by about 4%, according to estimates by Bloomberg, to an annualized rate of 5.29 million units. That would reverse a sharp drop in February. But even with the expected gain, Fleming believes existing home sales are under-performing by 11.5%, which translates to about 664,000 seasonally adjusted, annualized rate sales. He points out that for many, depressed mortgage rates are no incentive to buy.
"We've sort of been floating around this low level of mortgage rates for a while," says Fleming. "Many of the existing homeowners who would be sellers have a low mortgage rate. So there's no benefit of selling and then buying something with a new lower rate, because they've already got those low rates." Fleming adds that because April and May are typically the busiest months for home sales, it's key to note what transpires in the next several weeks.