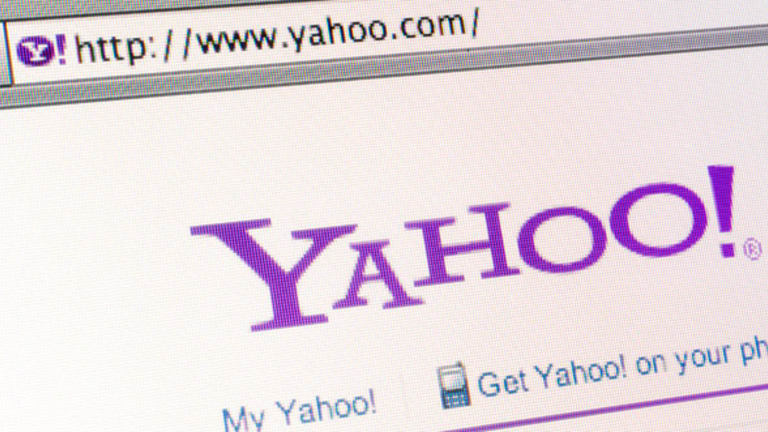 Publish date:
EXCLUSIVE: Marissa Mayer Enforces Her No Work-From-Home Policy
The Yahoo! CEO answers a request for exemption from her no telecommuting policy.
The Yahoo! CEO answers a request for exemption from her no telecommuting policy.
NEW YORK (TheStreet) -- About six weeks ago in Why Marissa Mayer Banned Work-From-Home at Yahoo! (YHOO) , I reported that Mayer was accepting -- though, as it turns out, maybe not willingly -- requests to be exempt from her telecommuting ban. I relayed the story of one Yahoo who wanted to be an exception:
I know of at least one employee who has petitioned direct management. This employee expects to hear back from Mayer in 30 to 60 days to see if the CEO approves a request to continue to work at home. This employee is a productive Yahoo! veteran. In some cases, Mayer might have no other choice but to grant exceptions.
Also see: If Apple Hires Ron Johnson, I'll Buy a PC >>
I have an update on that request, but first I have to admit that I was wrong about what I thought would happen. In the above-cited February article I argued that . . .
valuable A-players who work at home -- and are caught in an unfortunate crossfire -- know the score. It would not surprise me if Mayer (quietly) makes alternative arrangements with the A-players or asks for their patience and compensates them for their troubles in some other way.
That's not the case. Here's how, according to my source, it turned out:
They reviewed this employee's case. It went up through a process. And, they denied the employee's request. I'm sure the employee didn't quit. They eliminated the employee's role with an end date.
At least in this particular case -- of a productive Yahoo! veteran -- Marissa Mayer says,
you don't want to work in the office, we no longer require your services
. No unemployment. Most likely a severance. And what appears to be a relatively cold goodbye.
Also see: Marissa Mayer's Strategy Taking Shape at Yahoo! >>
Marissa Mayer is not playing around as she guts the bloated ranks at Yahoo!, even if she has to cut bodies not necessarily contributing to the bloat.
--
Written by Rocco Pendola in Santa Monica, Calif.
Rocco Pendola is
TheStreet's
Director of Social Media. Pendola's daily contributions to
TheStreet
frequently appear on
CNBC
and at various top online properties, such as
Forbes
.