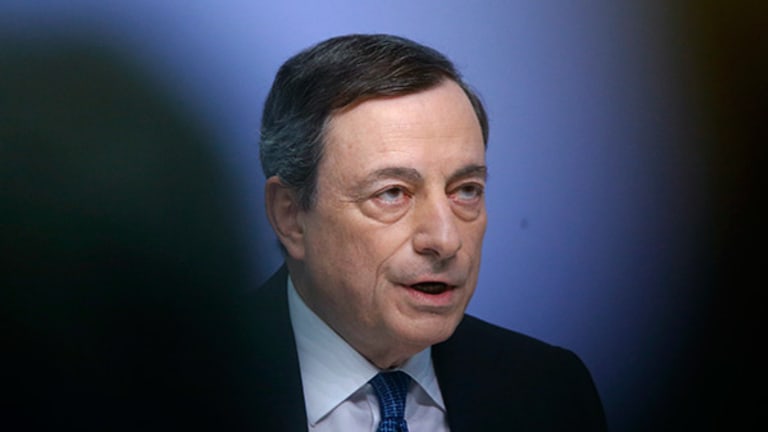 Eurozone Inflation Stronger Than Expected In June
Inflation may be rising but, if economists are right, the ECB still has more work to do.
Inflation may be rising but, if economists are right, the ECB still has more work to do.
Flash eurozone inflation figures for the month of June came in higher than expected on Thursday morning, with headline inflation moving back above the zero line +0.1%, from -0.1% in May.
Core inflation, which strips out the effect of more volatile alcohol, tobacco, food and energy prices, also came in higher than expected when it rose to 0.9%, against consensus expectations for it to have remained stable at 0.8%.
According to the official announcement, the biggest contributor to growth in both measures of inflation was pressure on services prices, while increases in alcohol, tobacco and energy prices also helped to push up the main measure of inflation.
Despite a nascent easing of deflationary pressures, which can be seen mostly in the ongoing recovery of commodity prices, some economists still expect the European Central Bank to take further steps to loosen monetary policy in the coming weeks.
Jennifer McKeown, senior European economist at Capital Economics in London, said that the euro area economy is still in need of a boost, citing slowing wage and GDP growth, both of which are symptomatic of spare capacity in the economy.
McKeown said she expects the ECB will cut the deposit rate by an additional 10 basis points in July, pushing it further into negative territory.
"When it comes to inflation, it is core inflation that is the most important and core is still very weak, it has been close to where it is now for a long time," she explained, warning that an increase in the scale of the ECB's bond purchase program to €90 billion a month from €80 billion is also possible later in the year.
The euro has continued to recover this morning, as investors weigh the economic implications of stronger than expected German retail sales and unemployment data.
European equity markets have also continued to pare losses, with the U.K.'s FTSE 100 rising by 0.5%, Germany's Dax up by 0.3% and France's Cac 40 up by 0.7% in late morning trading.